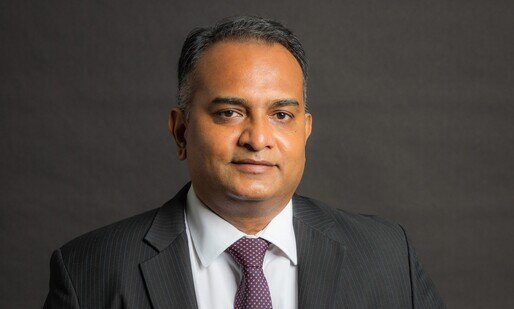 Prior to the onset of the COVID-19 pandemic, India's air travel industry was witnessing a strong growth trajectory, reaching 150 million annual passengers by 2019, driven in large part by an expanding middle class and growing business needs. When domestic travel recovers, many airports in the region will face three challenges if they want to cater to peak demand.
Adopting an agile operating model that supports the response to COVID-19
Increasing self-service and automation to improve the capacity and service delivered
Adapting and deploying biometrics within the airport environment for improved passenger services
Before these objectives can be achieved, airports have an important decision to make regard-ing their IT infrastructure. Should this infrastructure stay on-site or moved to the cloud? Cloud computing in India has gained acceptance with the government's own MeghRaj programme creating a national cloud for India's government departments and smaller businesses.

The government of India has approved several providers of cloud services, including Microsoft, Amadeus' own public cloud partner. This means our cloud platform incorporating applications, hardware and services for airports can be made available to airports across India and elsewhere in the region.
Cloud supports airports' response to COVID-challenges
The pandemic has resulted in fluctuating demand for air travel, driven by the imposition or lifting of travel restrictions. For airports, this has meant consolidating passenger services to limited gates and counters and then rapidly scaling up as demand returns. The cloud is essential to achieving this agile response.
For example, Amadeus' airport customers connect just once to Amadeus over the internet. This link provides ready-made integration to more than 200 airlines so passenger services can be provided simply by turning on a device and connecting to Amadeus over wifi or 3/4/5G. By doing away with legacy networks and associated waiting times to provision new connections, airlines can also move between terminals in days, not months.
Another driver has been rolling out new functionality more quickly. Perhaps the best example is digital health checks at the terminal. Right now, passengers must bring physical proof of vaccination for manual checks at the airport, which is leading to queues and rendering self-service check-in and bag drop unusable.

Our cloud connectivity to our airport customers means that health documentation can be verified using biometric or standard checks at self-service or agent touchpoints at the terminal. Passengers can choose to do this through their airline application or using a wide range of other options, like CommonPass. Without the cloud this simply would not be possible at scale.
The right architecture for biometrics
It is likely that the use of biometrics will gradually expand across every passenger touchpoint in an airport, including agent assisted and self-service facilities. This means that hundreds or possibly thousands of cameras will have to be embedded at check-in desks, kiosks, auto bag drop units, security, e-gates, lounges and boarding gates, all to be connected to Identity Management Platform(s) (IMP) over time.

Now consider that there are likely to be many different 'Identity Providers', that offer travelers a permanent digital identity, which can be re-used at different airports. These systems will all need to be integrated to the IMP(s) and airport hardware too, so digital identities can be matched.

For a single airline deployment, it might be feasible to manage this spaghetti of links, but the promise of biometrics is a common shared infrastructure that works for multiple airlines. Thus, each carrier needs to be integrated to each IMP, each Identity Provider and ultimately to all the hardware. That's a lot of integration.
We have specifically architected our biometric solutions in the cloud so that air-ports and airlines can minimize this burden. With a single link to Amadeus, an airport is instantly connected to virtually any airline, any IMP and any Identity Provider.
Delivering an exceptional passenger experience
Amadeus Flow is a single, integrated platform for passenger services that incorporates soft-ware, hardware and services in a single cloud platform. We believe this technology provides our airport customers with a modular platform that will help them unlock significant value in both the short and long term.

Airports can choose the pace at which they modernize passenger services, offering agent-led, self-service or fully biometrically enabled service points from parking zones to boarding gates, in a mix that fits passenger requirements. Delivering technology from the cloud frees airports and airlines from complex and costly systems integration that would slow the pace of innovation, making it much faster to deploy new innovations.

As the industry continues to adapt to the realities of COVID-19, whilst preparing for the wide-spread return of air travel, it's critically important that technology is a flexible enabler, rather than a roadblock to progress.