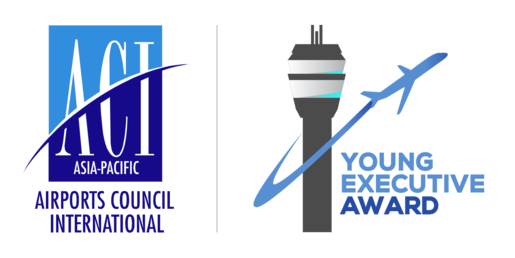 Introduced in 2009, the ACI Asia-Pacific Young Executive Award (YEA) is an annual research paper competition that encourages young talents in Asia-Pacific and the Middle East to contribute innovative solutions for current aviation industry issues.
Young Executive Award 2022
The topic for the 2022 award programme is "Adapting Airports to a Changing Climate in the Region".
Applications are now closed.
Eligibility
Each ACI Asia-Pacific airport member in good standing is entitled to nominate one candidate for this competition. Each entry must be accompanied by the completed Application Form, also signed by the CEO/ ACI Official Representative of the airport supporting the candidate's nomination. All candidates shall be at or under the age of 35 at the deadline of submission. They should be currently serving in a middle management position at any ACI Asia-Pacific airport member and have a minimum of two years of working experience in the aviation field.
The Winner
The Winner of the Young Executive Award will be decided by a panel of judges comprised of relevant industry representatives. The winner will be awarded a cash reward of US$1000 and a scholarship to the Airport Operations Diploma programme (online self-study). The airport of the winning candidate will receive an additional scholarship for an ACI Global Training Leadership and Management Professional Certificate Course, virtual or classroom, of their choice (excluding travel fees).

The winning Young Executive will be announced at the ACI Asia-Pacific Regional Assembly, tentatively scheduled for May 2022. The winner will also be featured in ACI Asia-Pacific's publications and social channels. ACI Asia-Pacific reserves the right to award Honorable Mentions.
To know more about the Young Executive Award 2022, please review the Programme Details below.
Download
ACI Asia-Pacific's Young Executive Award provided me with an opportunity to share Brisbane Airport Corporation's focus areas, stories and lessons with other airports.
Previous Award Recipients
The papers of the winner and Honourable Mentions are posted in the Library to encourage the promulgation of innovative ideas and best practices among the Asia-Pacific and Middle East airport community. For further details, read the press release.
2021
Winner
Honourable Mention
2020
Winner
Honourable Mention
Mr. Naveen Raja Kannamala, Rajiv Gandhi International Airport
Mr. Abhishek Kumar, Mumbai International Airport Ltd
2019
Winner
Mr. Tasneem Ejaz, GMR Hyderabad International Airport Ltd.
Honourable Mention
Ms. Zaina Al Nahar, Airport International Group
Mr. Ashish Kumar, Mumbai International Airport Ltd.
Please contact us for further information.