Maximising Airport Car Park Revenue - Data Science Perspective
Airport Transformation
Airports are the new age malls! Over the years, airports have transitioned from merely being travel points to social and commercial hubs. As passenger choices and needs continue to evolve, the airports, too, are rediscovering themselves to offer more than just travel. Another factor contributing to the constant innovation is the increased competition between airports. As the megapolis expands, the need to plan multiple airports fuels this competition within the city airports too. They have realized that to achieve commercial success and remain a preferred airport for passengers, they must offer a broad spectrum of supporting services to elevate the passenger experience and increase revenue.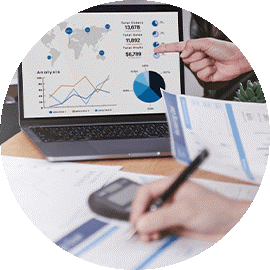 Revenue Acceleration
As per a study by Technavio, the ancillary revenue market share is expected to witness an accelerated 9.1% Compound Annual Growth Rate (CAGR) between 2020 and 2025, increasing its shares to USD 46.93 billion. And among the many streams that contribute to the ancillary revenue of an airport, Car Parking is one of them. Globally, as public transportation alternatives have developed, airports' parking operations have continued to rise. Additionally, parking management solutions at the airport have also impacted the volume and revenue of parking activities.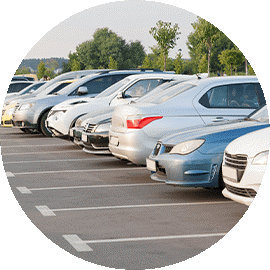 Car Park Solution
Thus, airports must invest in car park management solutions to forecast parking demand around peak/off-peak demands, parking needs - day-part, day-of-the-week, and time-of-the-year for the myriad parking lot offerings – heated, covered, proximity to the terminal, etc., - and critically, optimize pricing to generate the best yield given competitive offerings and pre-book intensity with 'Stop Sales'.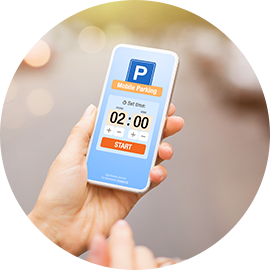 Opportunity Identification
Airport Council International's (ACI) 2019 Reports state that car parking revenue accounts for approximately 20.1% of the total ancillary revenue of an airport. Historically, airports offer distinct parking spaces like satellite, short-term, valet, and shuttle parking, there are multiple opportunities to leverage their value through the use of revenue assurance models that have been the cornerstone of the airline industry. Looking at a simple use case of demand for parking during the vacation and travel seasons, one can see an opportunity to maximize revenue by using data science. Special local events, such as sporting fixtures, large weddings, and international conferences, also influence demand creating a more compelling reason to look at this with an "intelligent" eye. Another opportunity could be improving the efficiency of the real-time parking guidance system. Accurate and real-time updates to the users about the available parking lots and the best way to reach the same would improve profitability by checking the instances of drivers giving up or resorting to opportunistic approaches to finding a spot after perceiving the space to be full when the occupancy could be at 80-85%.
Asset Utilization
Finally, airports have parking limitations. They cannot plan for limitless space for parking as it involves significant maintenance costs, requiring prudent usage of real estate available to an airport, nor can they magically create space for more cars. This is an ideal case for creating asset utilization models and sweating the assets most optimally. More revenue would mean higher investments and would thus create a virtuous cycle of value for all the stakeholders. The use cases mentioned above are just the obvious and lowest-hanging fruits that one can look at while planning the demand for car parking spaces. Our experience shows that Data science offers a significant opportunity to boost revenue within the constraints that exist today.
Data Sciences
Data science is a field that leverages data to gather actionable insights by looking at hidden relationships and some obvious summarization of legacy knowledge. One can draw valuable learning from structured and unstructured data with the help of tools, techniques, algorithms, and machine learning principles. Typically, any data-rich environment (like airport parking) offers boundless opportunities to discover hidden patterns making the decisions informed, robust, and based on reliable predictions. Data Science in car park revenue management leverages the power of predictions and optimizations.
It sets the path to comprehensively and cohesively organize legacy data to analyze/synthesize leading to decisions that are based on carefully validated factors like:
Parking fee
Length of stay
Transaction values
Pre-Booking and drive-up occupancy patterns
Booking channels
Traffic flow
Airline occupancy data … and many other operational or environment-based data
Pricing
This in turn would equip the airport with forecasts and predictions for airport car parking at different times of the year. It can be used to build robust pricing solutions aligning the operations to meet revenue targets. The airports can then strategize long-term solutions for expansion, mixed-use, or even contracting external vendors to underwrite parking revenues. We are sure that you can see the exciting opportunity for data science with the range of use cases across pricing, usage, occupancy, revenue assurance, and capacity, leading to higher value for all stakeholders. Besides increasing the likelihood of passengers opting for parking facilities ensuring that airports maintain a steady stream of cars in the parking zones, businesses have constantly seen an exponential increase in the overall spending at the airport due to enhanced customer experience.
Conclusion
Integrating data science is essential for better revenue management and passenger experiences. For example, with the help of parking price optimization, airports can encourage pre-booking of airport parking lots online via an app or website at the same price. This helps airports adjust their next set of actions to meet the revenue targets and gives passengers peace of mind. The airports can further build on this by providing passengers with real-time updates on the space and suggest the best route possible to reach the desired parking lot. By investing in a robust car park management solution that is powered by AI and machine learning, global airports can leverage their car parking game to another level, creating a win-win situation for both the airport and the passengers.

The value of leveraging data science to identify the demand and revenue patterns to make an informed decision is firmly established in multiple sectors. It is prudent that the airport sees the value of bringing similar thoughts to airport car parks making them a high-yield, experience enhancing and worthy ancillary to a world-class airport.
---------------------------------------------------------------------------------------------------------------------------------------------
This article was provided by a third party. The views expressed in the article do not represent or reflect the views of ACI Asia-Pacific. Inclusion of any link to other external sites does not imply endorsement by ACI Asia-Pacific of those sites and ACI Asia-Pacific shall not be held responsible or liable for any content, advertising, products or other materials on or available from such external resources and sites.
CATEGORY
AUTHOR

Mr. Vikas Gupta, CEO

GrayMatter Software Services Ltd