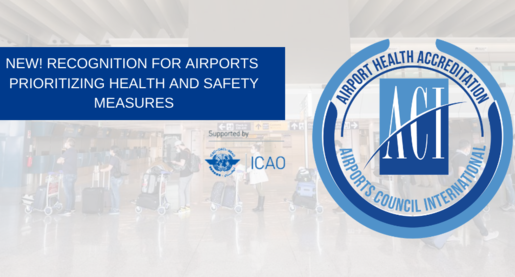 The ACI Airport Health Accreditation (AHA) programme provides airports with an assessment of how their health measures align with the ACI Aviation Business Restart and Recovery guidelines and ICAO Council Aviation Restart Task Force recommendations along with other industry best practices.
The programme, launched in July 2020, continues to gain momentum across the region accredited.
The programme is open to all ACI member airports of all sizes in all regions. ACI Asia-Pacific & Middle East has a dedicated fund to subsidize airports in nations identified by the UN Conference of Trade and Development in attaining this accreditation.
Health Measures Portal
The ACI Health Measures Portal pulls together the new screening measures introduced at the world's airports in one place. The portal allows airports to upload their new processes so that passengers can check what they will need to do when they travel through individual airports.
Passengers can access this information on the Passenger Check page or by downloading the Check & Fly app, available on iOS.
Online Resources
ACI has created a dedicated page to provide members with the latest industry information and resources on COVID-19. The page includes press releases, webinars, ACI Insights articles, and Advisory Bulletins.
Please contact us for further information.