Regional Aviation Security Committee
The ACI Asia-Pacific and Middle East Regional Aviation Security Committee was established to identify and address common concerns amongst member airports on aviation security matters, to provide a platform for members to share best practices and encourage mutual assistance and support in complying with ICAO Annex 17 and Doc 8973 of the Aviation Security Manual. The Committee also plays an active role in representing airport members in Asia-Pacific and the Middle East on aviation security-related issues when dealing with ICAO, state regulators and other industry organisations to ensure airports' interests are represented.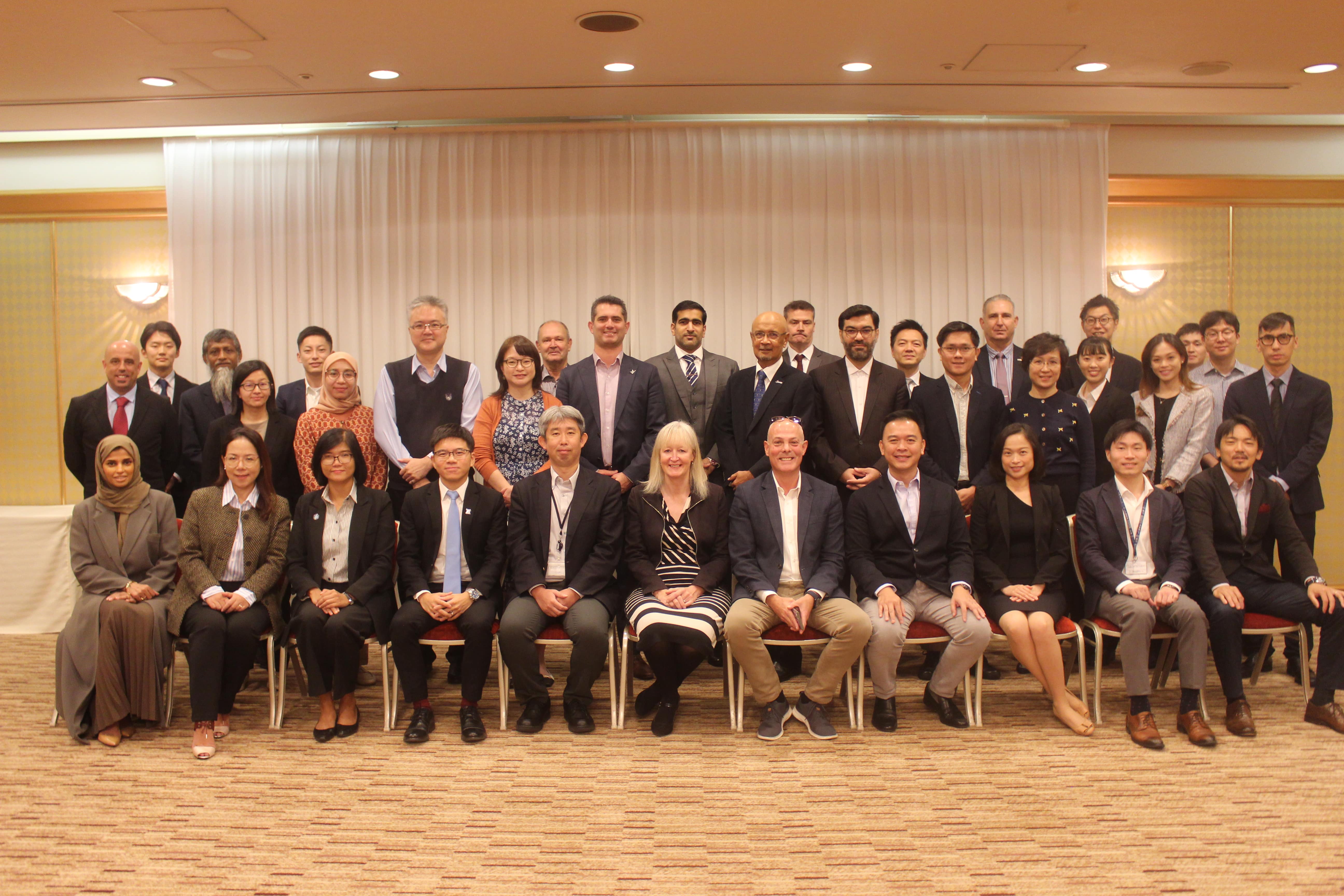 Chair
Mr. Philip Jonathan Bamber, Hamad International Airport
Vice Chair
Ms. Emma Boulby, Adelaide Airport Limited
Members
Mr. Abdulrhman M. Damanhouri, Cluster2, Saudi Arabia
Mr. Alan Xavier Tan, Changi Airport Group (Singapore) Pte. Limited
Ms. Asma Yahya Saif Al-Dhakhri, Oman Airports Management Company
Mr. Ashwani Kaul, Delhi International Airport Limited
Mr. Barata Singgih Riwahono, PT Angkasa Pura I (Persero)
Mr. Buti Ahmed Qurwash, Dubai Airports
Mr. Chung-Yih Su, Taoyuan International Airport Corporation Limited
Ms. Debbie Poon, Airport Authority Hong Kong
Mr. Dinh Quan Tran, Airports Corporation of Vietnam
Mr. Ehsan Rezasoltani, Iran Airports and Air Navigation Company
Mr. Jonathan Joo-Hyung Lee, Incheon International Airport Corporation

Mr. Jonghwan Yoon, Korea Airports Corporation

Mr. Kublan M. Al-Salem, Riyadh Airports Company

Mr. Mohamed Rameez, Maldives Airports Company Limited
Mr. Naif S. Al Ghamdi, Dammam Airports Company
Mr. Nuno Sampaio Nunes, CAM-Macau International Airport Company Limited
Mr. Patrick Cuschieri, Bahrain Airport Company
Mr. Paul Moulton, Perth Airport Pty Limited

Mrs. Seham M. Al Mehri, Abu Dhabi Airports

Mr. Sho Kagawa, Narita International Airport Corporation
Mr. Sudhir Kumar Malik, Airport Authority of India
Mr. Takahisa Omoto, Kansai Airports Group
Mr. Thyadi Venkataramana, Bangalore International Airport Limited
Ms. Tiptida Kasiwat, Airports of Thailand Public Company Limited
Ms. Xue Mei, Beijing Daxing International Airport
Mr. Zaw Zaw Lwin, Yangon Aerodrome Company Limited
Mr. Zheng Tian, Beijing Capital International Airport Company Limited
Mr. Yuichiro Hirata, Central Japan International Airport Company Limited
Mr. Zulkifli bin Bashir, Malaysia Airports Holdings Berhad
Past Chairs
2018-2019 | Mr. Alan Xavier Tan, Changi Airport Group (Singapore) Pte. Limited
2014-2017 | Mr. Vince Scanlon, Adelaide Airport Limited
2012-2013 | Mr. Ahmed A. Bukalla, Sharjah Airport Authority
2007-2011 | Mr. Grant Woods, Sydney Airport
Please contact us for further information.