Regional Operational Safety Committee
The ACI Asia-Pacific & Middle East Regional Operational Safety Committee is a standing technical body responsible for promoting aerodrome operational best practices and formulating collective positions for airport operators on issues related to aerodrome safety. Its members are typically senior airfield operations managers or aerodrome Safety Management System (SMS) managers.
Permanent employees of ACI Asia-Pacific & Middle East member airports with current responsibility in aerodrome operations or implementation and maintenance of aerodrome SMS are encouraged to join the Committee. Led by a Chair, the Committee meets twice a year.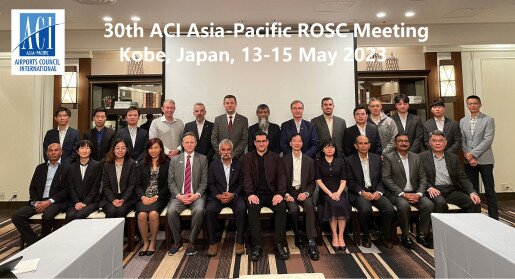 Chair
Mr. Narayanasamy Venkatachalapathy, GMR Hyderabad International Airport Limited
Vice Chair: Vacant
Members
Mr. Abdulrahman Moustafa Damanhouri, Cluster2, Saudi Arabia
Mr. Ahmed Faseel, Maldives Airports Company Limited
Mr. Anil Kumar Garg, Airports Authority of India
Mr. Dana Tofeek Khidhr, Erbil International Airport
Mrs. Darina Kuasakul, Airports of Thailand Public Company Limited
Mr. Habib Davoudi Dana, Iran Airports and Air Navigation Company
Mr. Herman Chung, Airport Authority Hong Kong
Mr. Matt. Hua-Chun Wang, Taoyuan International Airport Corporation Limited
Mr. Mohammed Al-Aseeri, Dammam Airports Company
Mr. Mohd Zubir Mohd Meerah, Malaysia Airports Holdings Berhad
Mr. Naoki Nojima, Narita International Airport Corporation
Mr. Naser Mohamed AlMannaei, Bahrain Airport Company SPC
Mr. Naushad Mytheen Kannu, Dubai Airports Company
Mr. Oliver Kiesewetter, Changi Airport Group (Singapore) Pte. Limited
Mr. Orlando Hei Wo Chou, Macau International Airport
Mr. Pedro Cavém, Yangon Aerodrome Company Limited
Mr. Quoc Bao Dang, Airports Corporation of Vietnam
Mr. Saeed AI Hameli, Abu Dhabi Airports
Mr. Satya Subramaniam, Bangalore International Airport Limited
Mr. Samer AL-Tayyan, Airport International Group
Mr. Si-wan Yeom, Korea Airports Corporation
Ms. Songhee Sim, Incheon International Airport Corporation
Mr. Tony Sewell, Perth Airport Pty Limited
Past Chairs
2016 - 2018 | Mr. Cheng Ling Perng, Malaysia Airports Holdings Berhad
2014 - 2016 | Mr. Smaël Banse, Queen Alia International Airport
2012 - 2014 | Ms. Eun-Byul Kim, Incheon International Airport Corporation
2010 - 2011 | Ms. Zanita Zakaria, Malaysia Airports Holdings Berhad
2008 - 2009 | Mr. Brett Patterson, Vancouver Airport Authority
Please contact us for further information.