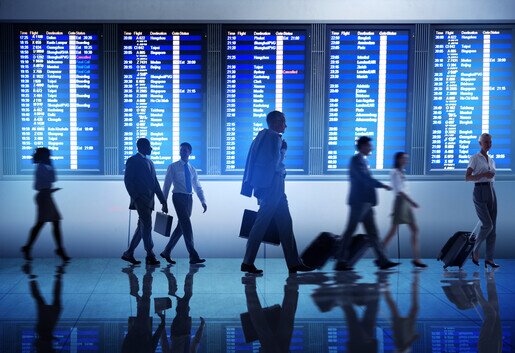 ACI produces a range of publications in relation to airport traffic and airport economics that provide airport operators, stakeholders and business partners with the information and tools they need to better understand aviation trends and best practices.
Global Reports and Data
World Annual Traffic Reports (WATR)
This annual report includes regional commentary, in-depth analyses of historical trends, drivers and risks affecting air transport demand. In addition, it gives access to the most comprehensive airport statistics dataset in the aviation industry provides a view of air transport demand across the world's airports, covering over 2,500 airports in 180 countries.

World Airport Traffic Forecasts (WATF)
The World Airport Traffic Forecasts (WATF) provides insights into the future evolution of air transport demand across the world. This annual forecast provides projections that extend to 2040 and are presented on a global, regional and national level. The excel dataset includes forecasts for total passengers (international and domestic), air cargo volumes (in metric tonnes) and aircraft movements for over 100 countries.

Airport Economics Report
The annual ACI Airport Economics Report presents global analyses of airport activities based on the data collected in the financial year prior to each publication. Airport samples collectively represent around 80% of worldwide passenger traffic. As in previous years, the report consists of in-depth analyses, summaries and commentary on industry revenues (aeronautical and non-aeronautical) by source, costs (operating and capital) and their evolution over time.
The Airport Key Performance Indicators (KPIs)
Airport Key Performance Indicators provide insight into areas such as financial and employee performance, fixed-asset productivity and airport operations. The annual report includes detailed statistical tables that provide quantifiable barometers of industry activity for airport managers, analysts, investors and other aviation stakeholders.
Policy Briefs, Regulation and Best Practices
ACI produces publications highlighting best practices and policy recommendations. The publications include policy briefs, and regulation and best practices on matters ranging from taxation and airport ownership to airport charges and slot allocation.
ACI Asia-Pacific Economic Review
The Regional Economics Committee published the ACI Asia-Pacific Economic Review, available to ACI Asia-Pacific members. This publication highlights key regional developments and analyses in areas including air traffic, airport economics, airport privatisation, and investments in airport infrastructure.
Airport Industry Outlook Asia-Pacific and the Middle East
This quarterly analytical product serves as an up-to-date snapshot of airport business performance across the region with analyses of the key industry trends. The key objective of this publication is to conduct short-term, fast and high-frequency data collection and analyses, which were especially important for the aviation ecosystem during the pandemic. ACI Asia-Pacific jointly develop this publication with Mott MacDonald.