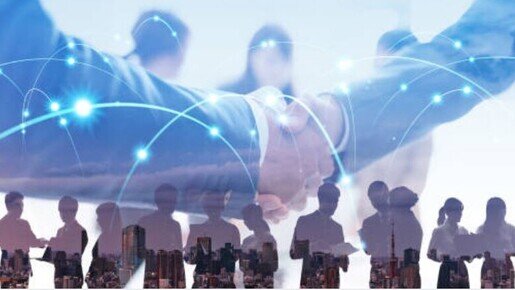 ACI Asia-Pacific hosts a variety of industry-leading events, both in-person and virtual. By partnering with us, you can reach regional and global airport industry leaders, contribute content to increase engagement with your brand, products and services and stay ahead of the competition.

We offer a variety of customized solutions to suit your business objectives. You may also consider advertising with us.
@ACIAPAC Online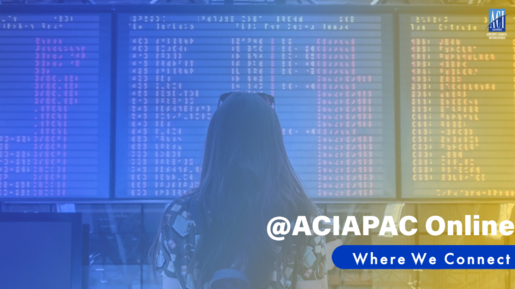 Starting from 27 April - 22 June at 14:00 HKG Time (GMT +8), join us on Tuesdays for an hour of conversation and interaction with ACI Asia-Pacific leaders and industry stakeholders. Each session, we will focus on a different topic and hear rich insights from voices that matter in our airports' sector and the ecosystem it serves.
Topics will cover the range of recovery activities and initiatives arising from the COVID-19 pandemic that has wreaked havoc on the aviation industry and the global economy. Hear first-hand how the pandemic became the catalyst to some technologies and other business opportunities.
A very exciting line-up of top-notch speakers is being worked on right now. Mark your calendar now and stay tuned for registration details.
Sponsorship opportunities are now available.

Sponsorship Packages
Session Host
Gold
Silver
Bronze
Negotiable
US$5,000
US$3,000
US$1,000
Develop and host session content in collaboration with ACI Asia-Pacific
✓
Acknowledgement by event moderator
✓
Sending out promotional materials to Session Host's database (Contacts to be provided by Host)
✓
Dedicated live tweets tagging Session Host during the session
✓
Dedicated promotional email
✓
✓
Promotional 30-sec video to be incorporated into Virtual Event (one time)
✓
✓
Committed interview for APA magazine
✓
✓
✓
Ad Banner on Airport's Daily for 4 weeks
✓
✓
✓
Ad Banner to be incorporated into Virtual Event
✓
Inclusion of logo on Virtual Event platform
✓
✓
✓
✓
Branding on all event marketing materials
✓
✓
✓
✓
Branding on event website, listing as event partner
✓
✓
✓
✓
Registration list shared post event
✓
✓
✓
✓
Ad Banner in ACI Asia-Pacific website
10 Weeks
8 Weeks
4 Weeks
2 Weeks
Dedicated Sponsor post on social media
✓
✓
✓
✓
Subject to topic relevance and agreement with ACI Asia-Pacific
Sponsorship entitlement may be subject to change without prior notice by ACI Asia-Pacific

Please contact us for further information.