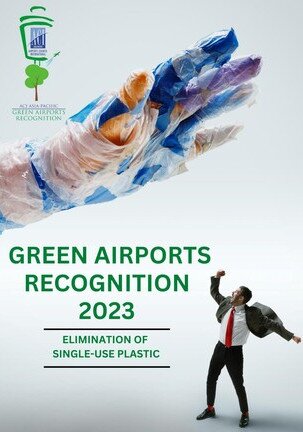 Green Airports Recognition 2023 - Single Use Plastic Elimination
The Green Airports Recognition (GAR) was established by ACI Asia-Pacific and Middle East with the support of the ACI Asia-Pacific Regional Environment Committee. The Recognition's objective is to promote environmental best practices to minimise aviation's impacts on the environment and to recognise ACI Asia-Pacific and Middle East airport members who have outstanding accomplishments in their environmental projects.  This publication acknowledges airports from Asia-Pacific and the Middle East that participated in the campaign this year and shared their successful path towards eradicating single-use plastic.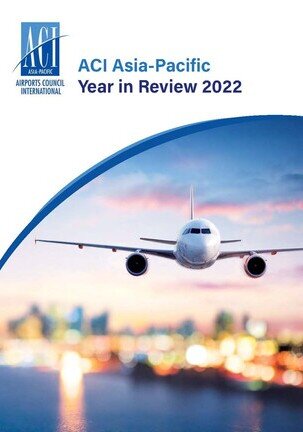 The Year in Review 2022 reflects our accomplishments; our engagement with members, regulators and stakeholders across our region advocating for policies that strengthen our members' ability to serve efficiently as well as promote professional excellence in airport management and operation.
Asia-Pacific Airports Magazine 2023 - Issue 1: Customer Experience
The first issue of the year is out! In this issue, ACI Asia-Pacific Director General reflects on the latest traffic trends; a snapshot of some of ACI Asia-Pacific's latest developments from across Asia-Pacific and the Middle East; discover how Incheon International Airport Corporation is committed to delivering world-class passenger experience.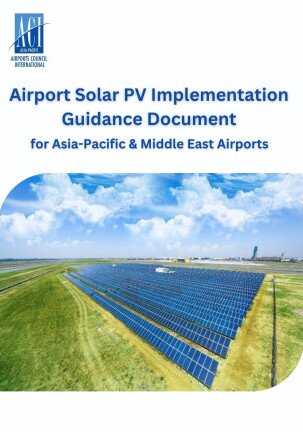 Airport Solar PV Implementation Guidance Document for Asia-Pacific and Middle East Airports
This guidance document lays out the project development process as a series of tasks namely; demand estimation, site selection, technology evaluation and plant design, financial viability assessment, selection of developer/supplier, plant construction, plant commissioning and operation & maintenance. Some project development activities may happen in parallel. It is up to the individual airports to oversee the activities and ensure they are coordinated and synchronised appropriately to achieve the desired outcome.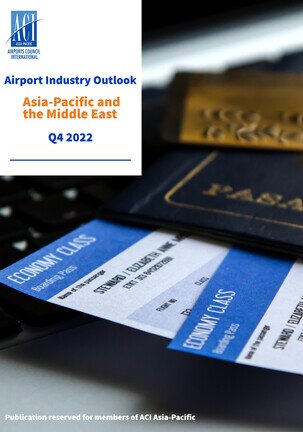 Airport Industry Outlook Asia-Pacific and the Middle East Q4 2022
MEMBERS ONLY
The Airport Industry Outlook (Asia-Pacific and the Middle East) for the fourth quarter of 2022 (October to December), examines the latest data affecting air traffic and airport performance: recovery from the COVID-19 pandemic, relaxation of travel restrictions, and the latest IMF World Economic Outlook updates.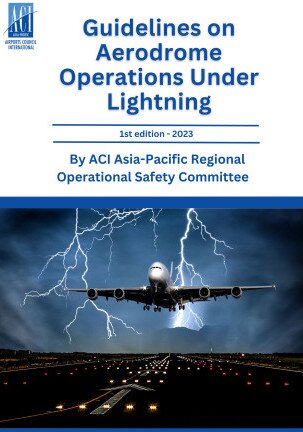 Guidelines on Aerodrome Operations Under Lightening
MEMBERS ONLY
The purpose of this document is to provide airports, especially those with little means to procure and operate a sophisticated automatic lightning detection system, with simple guidelines on developing their own procedures on the suspension and resumption of aerodrome operations in the event of thunderstorms.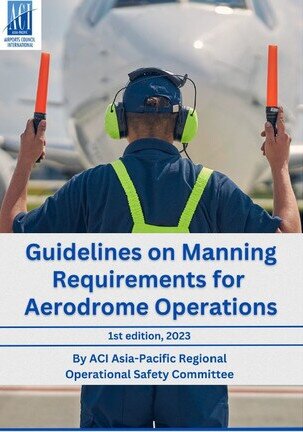 Guidelines on Manning Requirements for Aerodrome Operations
MEMBERS ONLY
The idea of drafting guidance on aerodrome operational manning requirements was mooted at the 23rd meeting of the ACI Asia-Pacific Regional Operational Safety Committee held in Hong Kong in April 2019. The motive was to suggest a methodology with some scientific basis for airport operators to estimate and justify manpower requirements.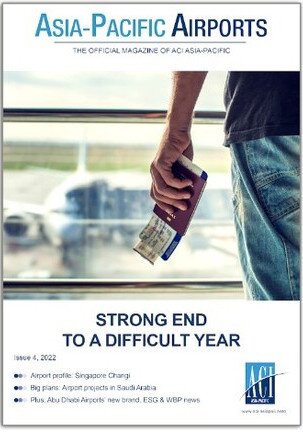 Asia-Pacific Airports Magazine 2022 - Issue 4: Strong End To a Difficult Year
This edition, we bring to you more about Abu Dhabi Airports' refreshed brand; hear from ACI Asia-Pacific director general, Stefano Baronci; read why environmental, social and governance (ESG) issues should be a top priority for the region's airports; and get up to date with the latest ACI Asia-Pacific, industry and World Business Partners.