Digitization Drives Sustainability, Passenger Experience and Revenue Growth at Airports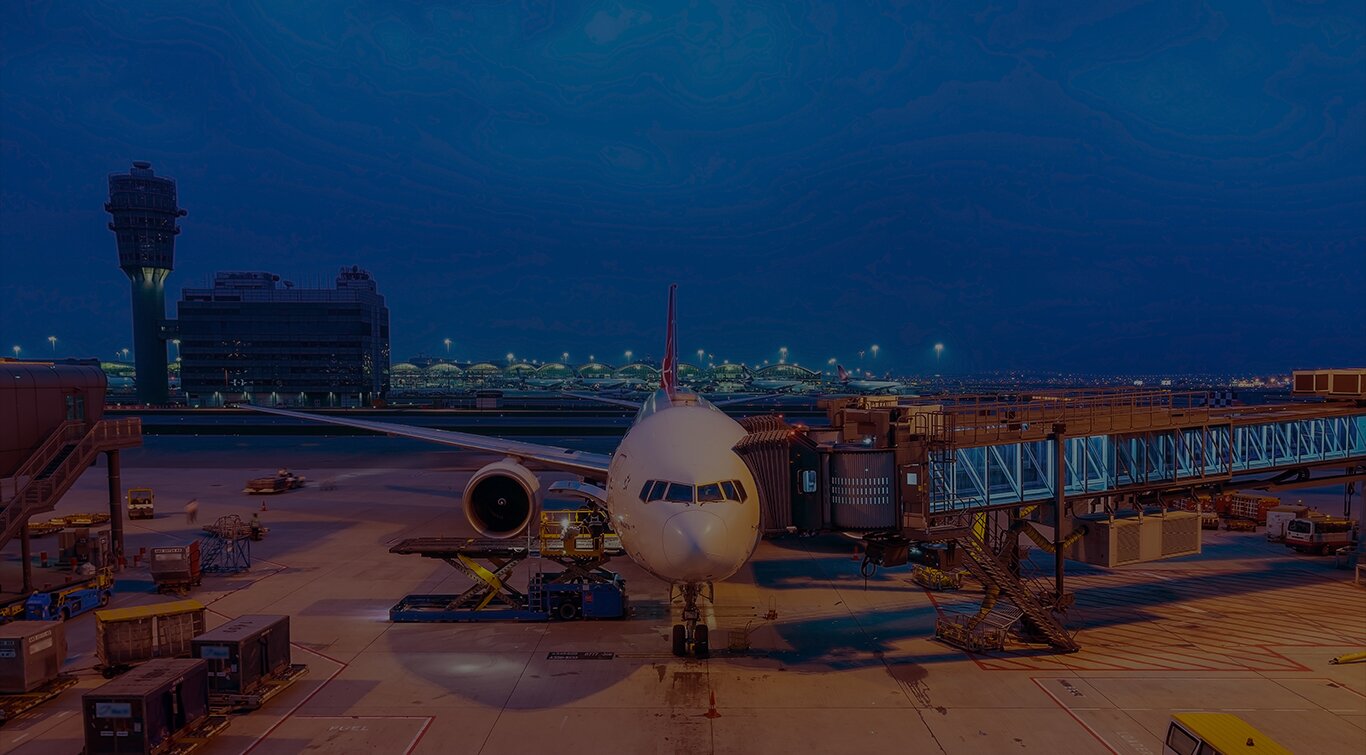 The rate of global sea level rise in the past 2 decades is approximately double of the last century. The warmst years, as recorded by NASA, are 2016 and 2020. Much of this is due to increased carbon dioxide emissions.
The notion of sustainability is essential in today's business environment, where economic and social activities are focused on change to achieve prosperity and resilience. So is digitization that peaked during the pandemic and continues to be accelerated and adopted.
The global economy is experiencing a blend of transformation as two different winds collide – digitization and sustainability. They are driving sectors worldwide to go paperless, reduce solid waste management, and lower carbon footprint. Global airports are no different.
While digitization is the need of the hour to address sustainability, it is also the answer to the biggest challenges faced by airports today - enhancing passenger experience and increasing airport revenue.

Let's see how.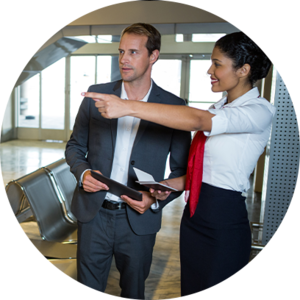 Imagine this: You enter an airport. You are a first-time traveler or someone who does not fly so frequently. And from the moment you step in, anxiety starts to set in. Where is the security counter? Where is the food and beverage section? How do I find a particular store? Is my flight on time? Many such questions flood your mind making you feel uneasy and lost at the airport.
Unfortunately, these problems are not limited to first-time or occasional travelers. Individuals who travel frequently may also face similar airport anxiety. Airport anxiety is a real thing, and according to a Survey on Airport Stress by Priority Pass, 48.95% of travelers find Baggage Collection most stressful, followed by Passing Security and Transfers (both 46.57%) and Checking In (43.72%).
Anxiety in passengers is not limited to this. In fact, it starts from the time they leave for the airport. From estimating the time to reach the airport, and finding transportation to get there to assessing an alternate route in case of traffic congestion, passengers need to figure it all out. Once at the airport, the challenges of 'traffic' at the check-in counter and other checkpoints, with inestimable wait time, reaching the right boarding gate which is set up at multiple levels, the fear of missing the flight, etc further add up to their stress.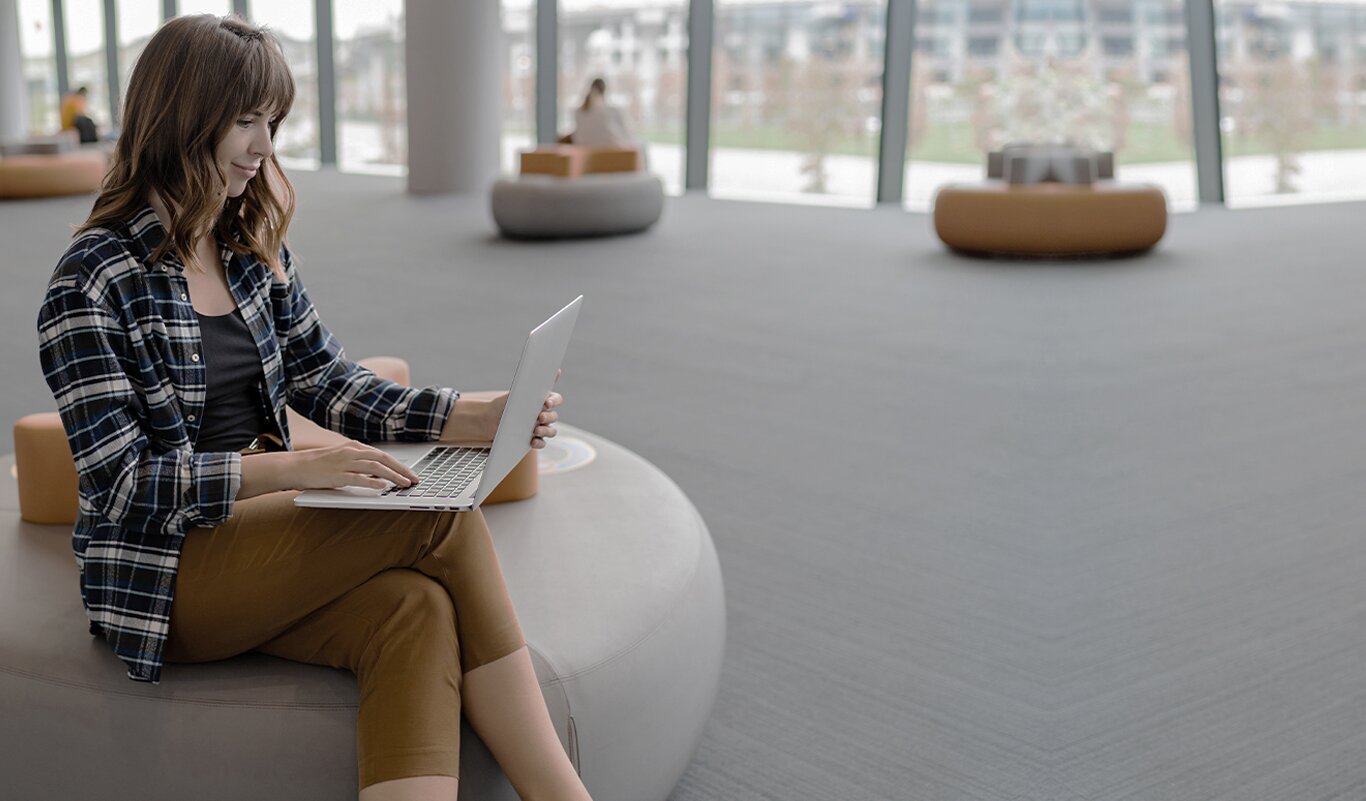 Think about it: Wouldn't it be wonderful for the passengers to receive all their answers right away, making their journey effortless and creating ample leisure time for them to explore the amenities?
Digitization has the potential to significantly reduce, if not altogether abolish, airport anxiety. Technology can be leveraged to assist in fostering a smoother experience across pre, during, and post-flight scenarios.
Smart AI solutions can provide automated flight updates, reminders, airport taxi booking, car parking services, concierge booking, and other pre-trip assistance to ensure a smooth getting to the airport experience.
Further, passengers can avail of fast track services once at the airport such as digital walk-through, quick check-in, auto baggage tracking, wayfinding and navigation assistance, timely reminders, and more.
Add to this shopping, food & beverage, and other convenience assistance, including personalized offers, digital pre-ordering of food and delivery at boarding gate if need be, online lounge booking, special terminal services, and even pet care services… all these can go a long way in elevating passengers' airport experience to a different level.
And why not extend the services beyond the airport? Providing passengers with pick-up services, baggage delivery, flower booking… the scope of using technology and digitization to satiate passenger needs is limitless.
Apart from benefiting travelers, these solutions will also help increase dwell time, thereby enabling airport management to monetize it. As the industry emerges from COVID, the major concern that keeps CEOs of global airports awake apart from enhancing passenger experience, is revenue generation.
While the focus has mainly been on aeronautical revenue (related to airline, passenger, and freight processes) all these years, the spotlight is now broadening to non-aeronautical and other ancillary revenues (commercial revenues from sources such as land lease, duty-free, retail, parking, and other commercial activities).
With the changing landscape of the aviation industry, the challenges that concern airport management today include ineffective footfall management and passenger traffic management, absence of complete transparency in the sales of all concessionaires and optimized concessionaire contract management, and lack of situational awareness and high price sensitivity. The major concerns revolve around driving ancillary retail growth, improving returns on investment with enriched passenger dwell-time experiences, increasing F&B revenue, and improving service revenues via personalization and alliances.
It is indeed a lot! And again, the answer lies in digitization. By integrating data analytics with artificial intelligence and machine learning, we can create efficient solutions that can help airport management increase their revenue.
These include digital airport campaign management for raffles, discounts, flight-based and cross-sell campaigns, SLA management for SLA tracking and compliance, tracking feedback and ticket resolutions, and business performance tracking. The analytics captured by the smart solutions can help them manage their business performance, audits as well as security proficiently.
The role of concessioners is crucial to elevating passenger experience and revenue generation for the airport. And thus, concessionaires must take a modernized and technological approach to improve their offerings. End-to-end digital solutions can help them in resource optimization, employee tracking, third-party integration, and operation monitoring in real time. Not just this, smart solutions can also help in inventory, catalog, and campaign management seamlessly.
Further, analytics and data captured in real-time can provide them with deeper insights into business aspects, enabling them to take better-informed decisions.
Simply put, technology streamlines everything. It offers a bird's-eye view for an instant passenger experience and a worm's-eye view for strategic planning.
Marrying digitization and sustainability is the way to go. It directly impacts the passenger experience and revenue generation. As passengers become smarter and eco-conscious, airports must upgrade themselves to be on par with their passenger's beliefs.
We at GrayMatter have strived to achieve all of the above (sustainability, innovation, enhanced passenger experience, and increased airport revenue generation) through our product Skateboard.
Skateboard is an end-to-end digital airport platform solution that streamlines airport processes for all stakeholders to create a "phygital" airport experience.
For a visual representation and to know more about Skateboard click here. "Watch a walk-through" in four parts by clicking the button on the banner.
About GrayMatter Software Services Pvt. Ltd.
GrayMatter Software Services is the ideal technology partner for the travel and transportation, retail, manufacturing, and financial industry. Our product portfolio covers the gamut of cutting-edge technology like Data Management, Data Lake and Data Warehousing, BI and Data Analytics, and Data Science and AI to provide an end-to-end digital ecosystem that elevates the customer experience and revenue management.

---------------------------------------------------------------------------------------------------------------------------------------------
This article was provided by a third party. The views expressed in the article do not represent or reflect the views of ACI Asia-Pacific. Inclusion of any link to other external sites does not imply endorsement by ACI Asia-Pacific of those sites and ACI Asia-Pacific shall not be held responsible or liable for any content, advertising, products or other materials on or available from such external resources and sites.
CATEGORY
AUTHOR

Vikas Gupta, CEO

GrayMatter Software, Bangalore, India