If ever there is an oxymoron, it's developing and building a new airport under lockdown during a pandemic. But always up for a challenge, that's what the aviation industry does.

By now, the pandemic is running through its second year. Much of the aviation industry has been stalled. Airport operations and businesses were driven to a standstill since the pandemic broke out in early 2020. Though there has been some uptake in domestic traffic in parts of our Asia-Pacific and Middle East region, it has been far from consistent or encouraging with a plethora of travel restrictions and quarantine requirements.

On the other hand, two greenfield airports, Western Sydney International Airport and Noida International Airport have somehow managed to make significant progress, despite the pandemic. The airports' senior executives joined ACI Asia-Pacific World Business Partners community in a virtual meeting in September to share development plans and progress made thus far.

ACI Asia-Pacific's Jeannie Wong recently had a conversation with Christoph Schnellmann to glean more insight on how he led the Noida team to make the progress it did over the last couple years. Christoph is the Chief Executive Officer at Yamuna International Airport Private Limited (YIAPL), the subsidiary of Zurich Airport International incorporated to design, build and operate Noida International Airport (NIA). Until NIA obtains its Airport Operator Certificate, YIAPL has joined ACI Asia-Pacific as a World Business Partner.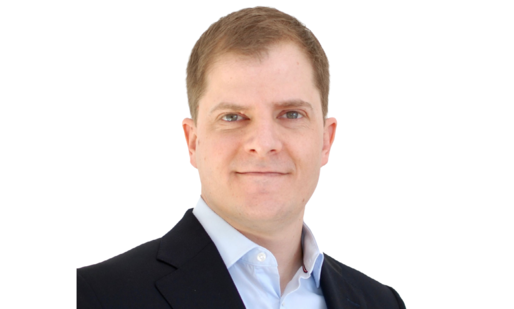 JW: When the pandemic first broke out, where were you in terms of plans and status for the airport project?

CS: We won the bid for the development of the airport in November 2019, and received security clearance for the project amidst the pandemic in May 2020. We had started working on the plan when the pandemic broke out, so we began strategizing for the next steps. The first phase of the airport was recognised in the world's 100 strategic global infrastructure projects for the year 2020. We are very confident of the potential of the Indian aviation market and believe that the air travel demand will soon surpass the pre-pandemic levels.
JW: What were some initial changes or actions taken to accommodate or cope with the pandemic?

CS: There were no specific changes required as we were just beginning to initialize our next steps after government's security nod. Much of the design work, with which we were busy at the time, remained online. Had the pandemic not hit in 2020, we certainly would have scheduled more physical meetings and design workshops. We also would have established a larger physical presence in Noida earlier. However, despite the pandemic, we have been progressing towards our milestones to begin construction of the airport.
JW: We heard virtually all your meetings and work were done online (no pun intended!). Do you think it hampered your progress or sped things up differently?
CS: Indeed, virtually all work on the airport's masterplan, on our selection of design partners and on the airport's concept and scheme design was done online. Many of the stakeholders involved have not met one another personally to this day. To my knowledge, this is unique for a project of this size and scope. It has certainly encouraged us to adopt technology in a way we might not have otherwise. To give you one example, the maturity and level of detail of our BIM models that we use at this stage in the design process is exceptional.
JW: India experienced some difficult months earlier this year. How long were you under strict lockdown arrangements?
CS: We completely closed our offices from early April through the end of July and only partially re-opened again - with very strict preventive measures – in August. Luckily, we had all learned a lot about remote working in 2020, and the transition from physical to remote was easier for everyone this time.
JW: What has been the biggest challenge leading your team to develop the airport, while in lockdown?
CS: We've recruited about 60 people since the beginning of the project. Almost all joined the company without any in-person interviews or meetings at all. Interviews and negotiations were only possible remotely. For many of them, when they joined, they were working from home and unable to get to know their new colleagues personally. It's challenging to develop a company culture, a way of working together, under these circumstances. We made a conscious effort and took time to virtually onboard new colleagues and to create a true team. We are taking this all in our stride as we work to realise our mission of building a world class airport that will herald economic progress not just for the state but the country.
JW: What are some next steps or milestones for the airport which progress are being slowed down by persisting pandemic conditions?
CS: Fortunately, the pace of airport development has remained high as we have achieved various milestones. We have secured funding for the project and achieved financial close. We have secured the final approval for the masterplan of Noida International Airport. The Master Plan is compliant with the requirements of the Concession Agreement as well as with the applicable regulations from International Civil Aviation Organization (ICAO), Directorate General of Civil Aviation (DGCA), Airports Authority of India (AAI) and Bureau of Civil Aviation Security (BCAS). Our official concession period has started from 1st October 2021 for the next 40 years. We are now preparing for the ground-breaking to officially start the construction work for the airport.
JW: Imagine if there was no pandemic. What would you have done differently? Has the pandemic impacted any crucial decisions?
CS: The pandemic has impacted the way we work and the way we collaborate. I don't think it has impacted any crucial decisions. If anything, it has reinforced our conviction to make the best possible use of the technology available, to digitalize airport and passenger processes.
JW: What do you most look forward to doing with your team after lockdown is lifted?

CS: We've just concluded design and construction work on new office premises for the NIA team. I look forward to moving into the new offices with our growing team and to more personal interactions with everyone.
We certainly look forward to hearing and seeing the progress at Noida International Airport in the coming months, and being able to visit the airport in person, in late 2024.