GAR Case Study: Green Taxi at Indira Gandhi International Airport

Local air quality management at Indira Gandhi International Airport (IGIA) is one of the important environmental and key materiality aspects of Delhi International Airport Limited's (DIAL) business sustainability. DIAL and its stakeholders always believe that the air quality at the airport has a major influence on its business, since the region of Delhi experiences bad air quality during winter seasons.
To exemplify the air quality improvement in the region, DIAL and its stakeholders have taken numerous initiatives. One of the most recent and promising projects implemented at Delhi Airport is the use of TaxiBot for aircraft taxiing.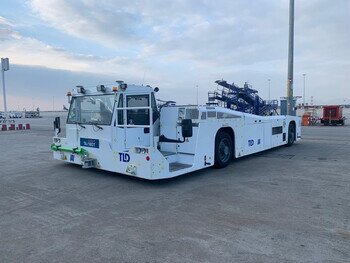 TaxiBot is a semi-autonomous vehicle that enables airplane taxiing without engines running, controlled by the pilot and without shortening the nose landing gear lifetime. In a conventional aircraft taxi process, an aircraft is tugged by a ground vehicle to the Tug Detach Point.
Following this, the aircraft switches on its engines and taxies to the runway. Starting the engines early means the aircraft is using more aviation turbine fuel (ATF), and it also leads to air pollution in the form of NOx, CO, HC, SO2, PM and CO2 emissions.
The use of TaxiBots helps in delaying the operation of aircraft engines and avoids the burning of AFT. This benefits DIAL and its stakeholders both environmentally and economically, as well as the region's local air quality.
Airlines in Delhi Airport have achieved the following benefits (calculated using ICAO Aircraft Engine Emissions Databank), from more than 450 TaxiBot missions completed till December 2020:
Saved more than 52,463 liters of ATF (the actual benefits are much higher than the presented values).
Local air quality benefits:

Total NOx savings 723 kg
Total CO savings 5,814 kg
Total HC savings 1,342 kg.
Currently, two TaxiBots are deployed at Delhi Airport, which can handle 30-40 aircraft/day. In addition, DIAL is planning to add 15 more TaxiBots in the next three years, which will further multiply the local air quality benefits in the region.
Following the success of Delhi Airport, a number of Indian airports as well as few global airports are planning to adopt TaxiBot to support the business sustainability.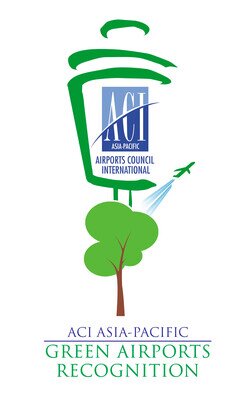 The case studies of all recognised airports are collated in the Green Airports Recognition publication.
Note: Case study data and information valid through December 2020.