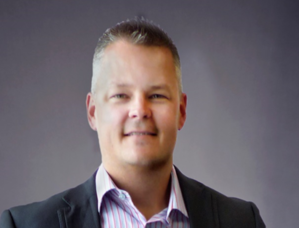 Earlier this month, Ken Conway, head of Environment and Sustainability, and the team from Airbiz successfully completed the development of the Global Long-Term Carbon Goal for Airports study and a sectoral decarbonisation roadmap with ICF for ACI World. This resulted in setting global airports on a path to net zero carbon emissions by 2050. As part of June Environment month, Ken outlines what airports can do to reduce their operational carbon footprint.
A year like no other
2020 was a year like no other, and without question the most extraordinary year in history for aviation. Almost overnight global air transport activity and connectivity collapsed. COVID-19 grounded international flights and rapidly scaled back passenger activity emptying airports and balance sheets. The immediate survival of many airports and airlines around the world was called into question.

At the same time, the existential threat of climate change continues to strengthen and remains the greatest long-term challenge facing the aviation industry. The need for urgent climate action must be at the forefront of airline and airport recovery plans and future growth strategies.
Extreme weather continues to increase in frequency and severity amid rising global temperatures – the sheer scale of the Australian bushfires in early 2020, for instance, disrupted flights in eastern Australia and forced the temporary closure of Canberra Airport due to the impact of smoke haze on visibility.
On 30 April 2020, high winds at Doha's Hamad International Airport in Qatar suspended airport operations and a parked Qatar Airways Boeing 787-8 Dreamliner broke loose from its chocks before rolling forward into an adjacent Airbus 350-900. Twice in November 2020, Ramon Villeda Morales International Airport in Honduras was inundated by floodwaters from a deluge of rainfall from firstly Hurricane Eta and then the remnants of Hurricane Iota.
The effects of such events threaten damaging airport infrastructure, disrupting flight operations and utility networks and the business continuity of airports potentially costing airports, airlines and passengers billions of dollars every year if climate change continues unchecked.
Responding to the climate emergency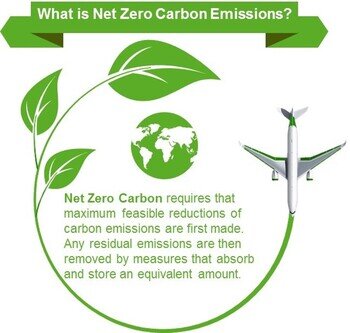 According to the Intergovernmental Panel on Climate Change, aviation is currently responsible for between 2-3% of total global human-induced carbon emissions. As a highly-visible face of the global economy, the aviation industry must take decisive steps to decarbonise.
Rising to the challenge while grappling with the ongoing COVID-19 crisis, many airports have responded by aligning their carbon management programmes to the United Nations Framework Convention on Climate Change's Paris Agreement objective to pursue efforts to limit average global temperature rise to 1.5C above pre-industrial levels. They join a growing number of countries and industries worldwide voluntarily committing to net zero carbon emissions by 2050 at the latest.
Numerous global airports have and continue to set ambitious targets to decarbonise activities and built assets under their direct control and ownership. They are also working closely with industry partners and supply chains to reduce and eliminate carbon emissions from their activities. These commitments have embedded themselves into corporate strategy, enterprise risk management frameworks, capital investment programmes and financial and non-financial performance reporting.
What can airports do to reduce their operational carbon footprint?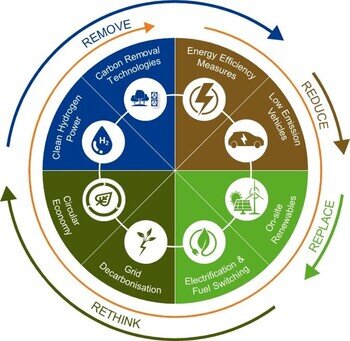 The best chance of success for airports to deliver on international and aviation industry climate commitments is through early and far-reaching actions and investment in low emissions technologies and practices that support sustainable growth and operations with less carbon. Net zero carbon emissions for airports hinges on the scale and extent to which national grid networks decarbonise. Purchased electricity generated off-site consistently represents the greatest source of airport operators' carbon emissions. This source typically accounts for more than 80% of airport operator emissions. Zero carbon energy is fundamental to airports achieving Net zero carbon emissions, supported by new technology, climatic responsive and passive design innovations and sustainable construction and procurement practices.
A basket of selected emission reduction measures airports can adopt to transition towards net zero carbon is illustrated above. Those available for a specific airport will vary considerably between locales. The timelines to implement these measures and others will continue to evolve with maturation, commercialisation and deployment cycles of the new and emerging technologies.

As no two airports are the same there is no one size fits all solution. Each airport's pathway will be different and based on a variety of factors including size, geographic location and climate, policy and regulatory frameworks, power generation mix, access and availability to technology, ownership structures and market conditions. The achievement of net zero carbon emissions will be anchored by five core elements:
Partnerships with academia, between airports, with other aviation stakeholders, financial institutions, business and industry associations.
Innovation and technology to create new solutions, financial and business models, capital delivery frameworks and design practices.
Supportive and progressive policy frameworks, fiscal stimulus and market incentives.
Deep transformation of the energy sector to shift dependency away from fossil fuels to renewables.
Financial cost and affordability.
Airports around the world have also introduced innovative measures to reduce their carbon emissions. Some interesting examples include:
Adelaide, Australia – a runway cooling system to safeguard aircraft operations in extreme heat
Cochin, India – the world's first airport to operate on 100% solar power
Hong Kong SAR – on the transition to a 100% electrical vehicle fleet by 2030
Sydney, Australia – the world's largest airport sustainability linked loan.

ACI Asia-Pacific's World Business Partner Airbiz has been developing medium- (2030) and long-term (2050) evidence-based strategies, carbon reduction targets, net zero carbon roadmaps and action plans and sustainability business cases for major airports across Australia, Canada, Europe, the Middle East, New Zealand and South East Asia.