Josh Chan, Business Development Manager at aviation security solutions provider Nuctech, discusses the ever-increasing use of technologies for the future of aviation security.
Due to the pandemic the aviation industry has encountered an unprecedented downturn, and so have the industries that support it. Aviation security is definitely one of them. However, the market players did not stop because of this. On the contrary, they took advantage of this time in history to accelerate new policies and develop new technologies to deal with the pandemic. Unconsciously, a blueprint of future aviation security is being drawn.
Artificial Intelligence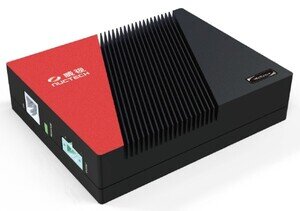 Compared with many other industries, artificial intelligence (AI) has entered aviation security relatively late. However, the pandemic has pushed the industry to look for solutions with supreme efficiency in terms of cost and resources. AI seems to be the answer. In fact, some manufacturers in the market have already launched AI solutions. The WEKNOW AI box, for example, strengthens the automatic detection ability of security inspection equipment to assist officers with interpreting the image to reduce false alarms and potentially dangerous manual inspections and pat downs. AI is also being used to monitor or estimate passenger flow in real time for crowd diversion and allocating security resources to improve utilization.
Stopping the Spread
Another acceleration appears in contactless and touchless technologies. Contactless not only refers to the absence of physical contact, but also the absence of human-to-human interaction to reduce the chance of spreading viruses. We are seeing this in multiple ways as the industry works together to inspire confidence and create coordinated, global standards and best practices.
This includes contactless temperature measurement, self-disinfecting public quarantine rooms, and UV light systems to sterilize the checkpoint. Beyond the hardware, airports are accelerating their networking and centralized station capabilities to streamline the screening process and minimize contact. While the driving force behind these technological advancements may have initially been COVID 19, the result will be healthier, safer travel that enhances the security screening process while reducing the transmission of viruses and other infectious diseases.
Reducing Touch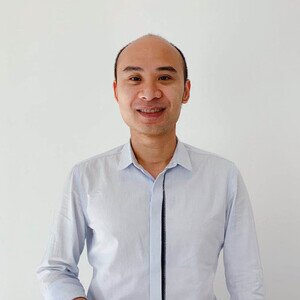 Other than the widely-installed self-service check-in counters, the use of facial recognition technology, which has caused a lot of debate, appears to be the future. Due to privacy concerns, many airports have adopted a wait-and-see attitude to facial recognition before the outbreak of COVID-19. But because using facial recognition greatly reduces interaction between passengers and staff, airports are taking a further look. Giving the priority to epidemic prevention, many contactless devices using facial recognition technology have been placed at check-in, airside gates, and boarding gates in the past year and we foresee further expansion.
With the help of AI, facial recognition and digitalization, security checks will become seamless, contactless, paperless, and possibly even remotely operated.
Saving all this time means at least one thing passengers will have more of – time for shopping.

Headquartered in China, World Business Partner Nuctech Company Limited is a leading manufacturer of security solutions and inspection products for customers from more than 170 countries and areas across the globe.