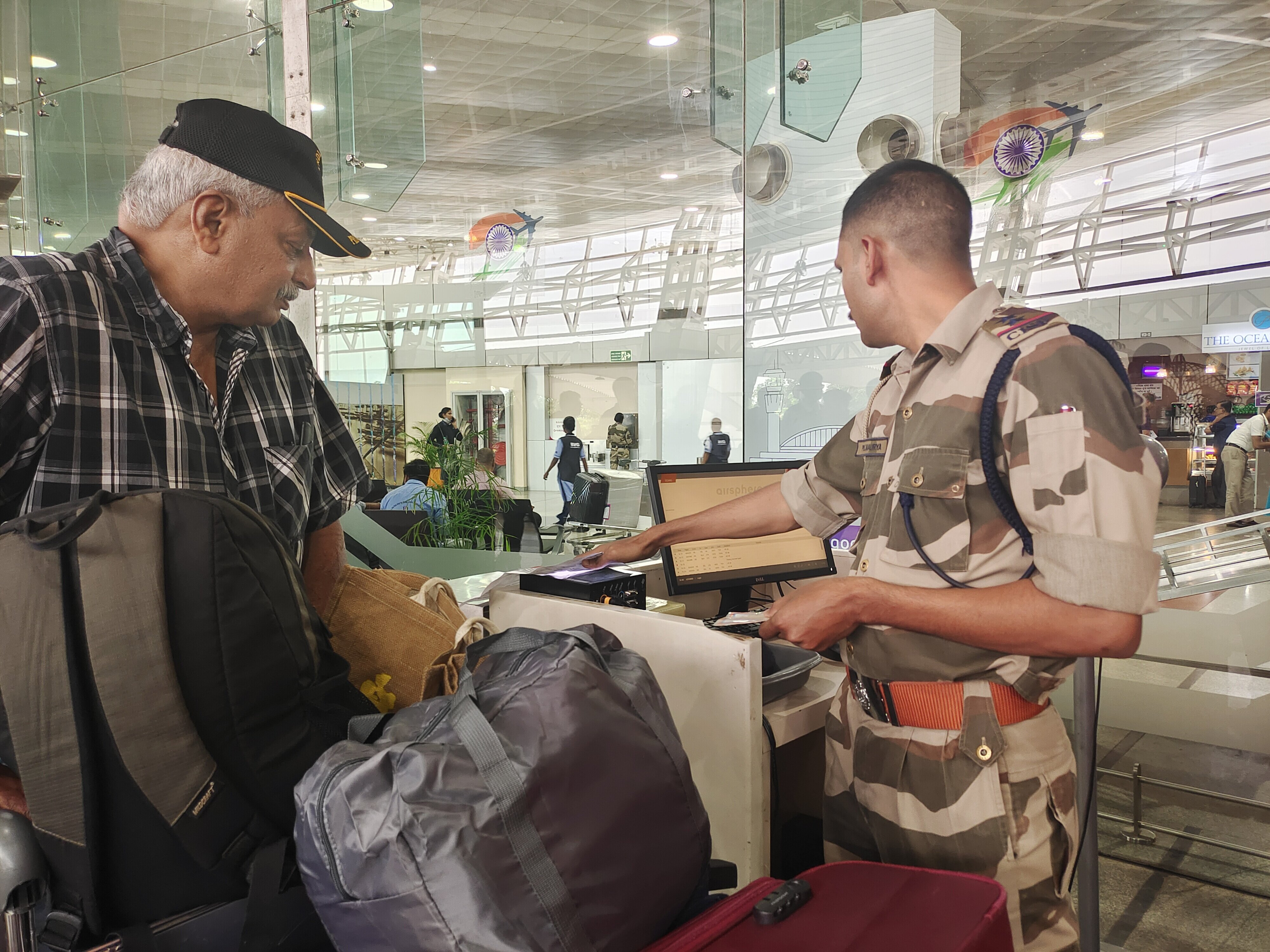 Enhancing passenger experience has always been of utmost priority, and Mangaluru International Airport (MIA) ensures it starts from the entry gate. MIA that has installed a 2D barcode reader at the entry gate of New Integrated Terminal Building (NITB), is once again proving its commitment to comprehending passengers' requirements for a hassle-free travel experience at this coastal #GatewayToGoodness.

CISF officers manning MIA's terminal entry gates scan the barcodes instead of manually checking the flight tickets. This strategic move helps to prevent congestion at the entry gate during the peak hours, and during the holiday season. It helps save an average of 20-25 seconds per passenger. The 2D Barcode scanners aide passenger processing time at the departure entry, and thereby helps in improving passenger experience.

The 2D barcode scanner also prevents passengers entering the terminal using fake or cancelled flight tickets, thus enhancing security. MIA has always prided itself in setting benchmarks in delivering the best-in-class services at the airport. It is the airport's committed vision to offer a memorable passenger experience by providing a high standard of comfort and convenience for its passengers.

MIA has been at the forefront of developing infrastructure at the airport by enhancing passenger handling capacity and creating robust process management. MIA has also continually strived to deploy latest technology that allows free flow in passengers movement. Passengers who use the web check-in feature before arriving at the airport will benefit from the expedited check-in process and avoid potential delays.
CATEGORY
COUNTRY / AREA

India
AUTHOR

Mangaluru International Airport