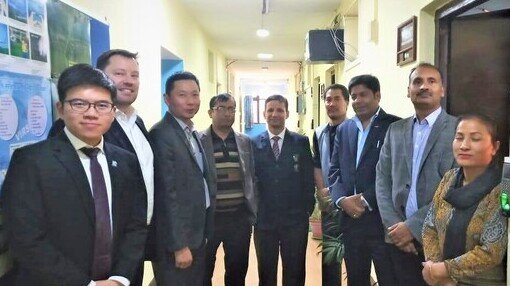 ACI Asia-Pacific participated in a Combined Action Team (CAT) mission in November 2019 to Kathmandu, Nepal, hosted by the Civil Aviation Authority of Nepal (CAAN). 

Under the "No Country Left Behind" initiative, the one-week CAT mission in security is an ICAO project to provide technical assistance to states in Asia-Pacific to help them improve aviation security standards towards the targets set out in the ICAO Global Aviation Security Plan (GASeP). Through this mission, ACI Asia-Pacific became the first industry association to participate in a CAT mission. Participation is normally restricted to ICAO experts. 

Over the week-long mission, Mr. Gary Leung, Manager, Security and Facilitation, along with colleagues from the ICAO APAC Office, worked with CAAN to develop corrective action plans to address findings identified in a recent ICAO security audit.
The team also conducted an on-site visit at Gautam Buddha Airport  (BWA) and provided inputs on security-related subjects to be incorporated into the design of its new terminal.