Mangaluru International Airport: CISF Displays Its Prowess at Aviation Security Culture Week Celebration
Passengers departing from Mangaluru International Airport had a truly special opportunity to witness the functioning of the airport canine squad of airport security group of CISF on August 3. This came as the result of the ongoing aviation culture security week that is being observed across the airports in India courtesy an initiative taken by the Bureau of Civil Aviation Security (BCAS). The theme of the week-long event is – See it, Say It, Secure It.

Julie, Goldie, Max, and Ranger from the Mangaluru International Airport Canine Squad wowed the passengers and other stakeholders present with their discipline and grand presence. While Julie and Goldie are Labradors, Max and Ranger, the recent additions to the squad, are Belgian Malinois. Each dog executed the command from their respective handler perfectly. What was particularly impressive was that none of these dogs accepted their favourite treat offered to them by a passenger, who volunteered.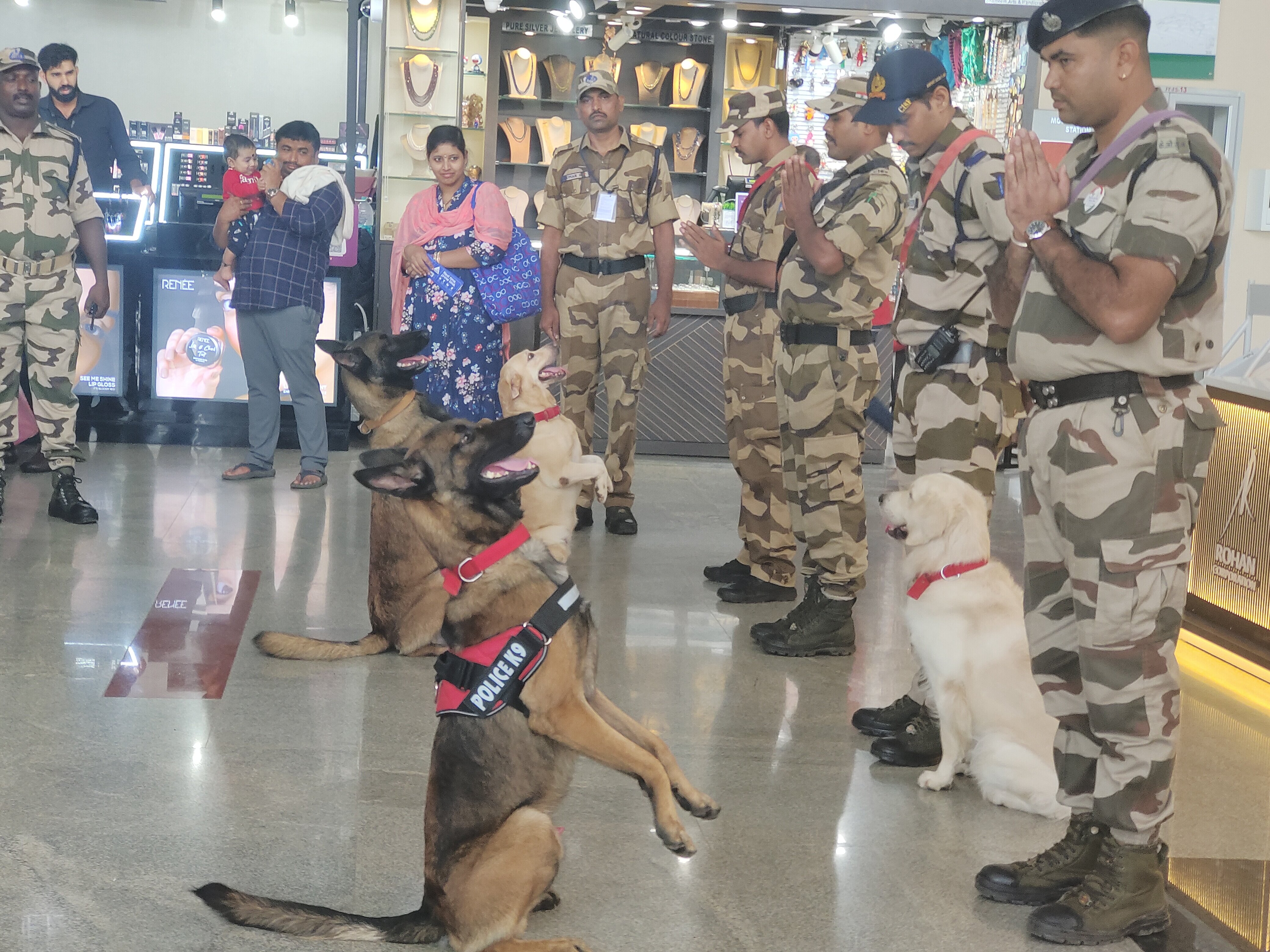 Later, the bomb disposal and detection squad (BDDS) members of CISF gave a hands-on experience to the airline and airport staff on how the priority one equipment provided by the airport management to the ASG personnel, function. The squad leader explained the usefulness and functioning of each of the equipment in their array. This equipment helps the squad deal with the different type of explosive threats that the airport could face in a real time scenario.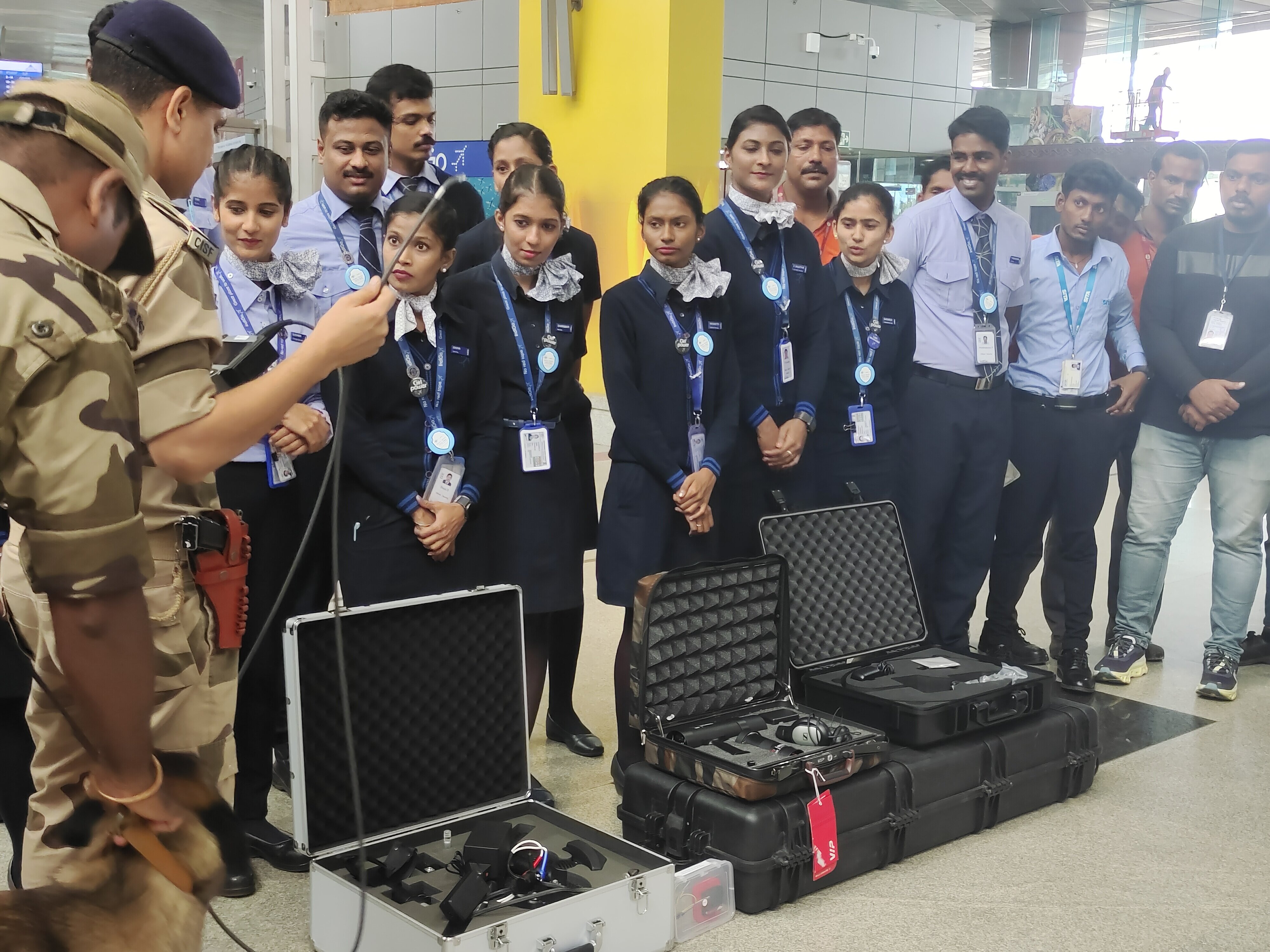 The airport management on Tuesday distributed t-shirts and badges of the aviation culture security week to the departing passengers – domestic and international and internal stakeholders. The selfie-booths set up at vantage locations inside the terminal attracted passengers to reiterate their role in ensuring that the airports are a safe place to travel. Various other events are lined up in the run up to the valedictory function of the week that will be held at the airport on August 5.