Bahrain Airport Company and Airports Council International Reveal Global Aviation Industry is on Track for Stronger Recovery in 2023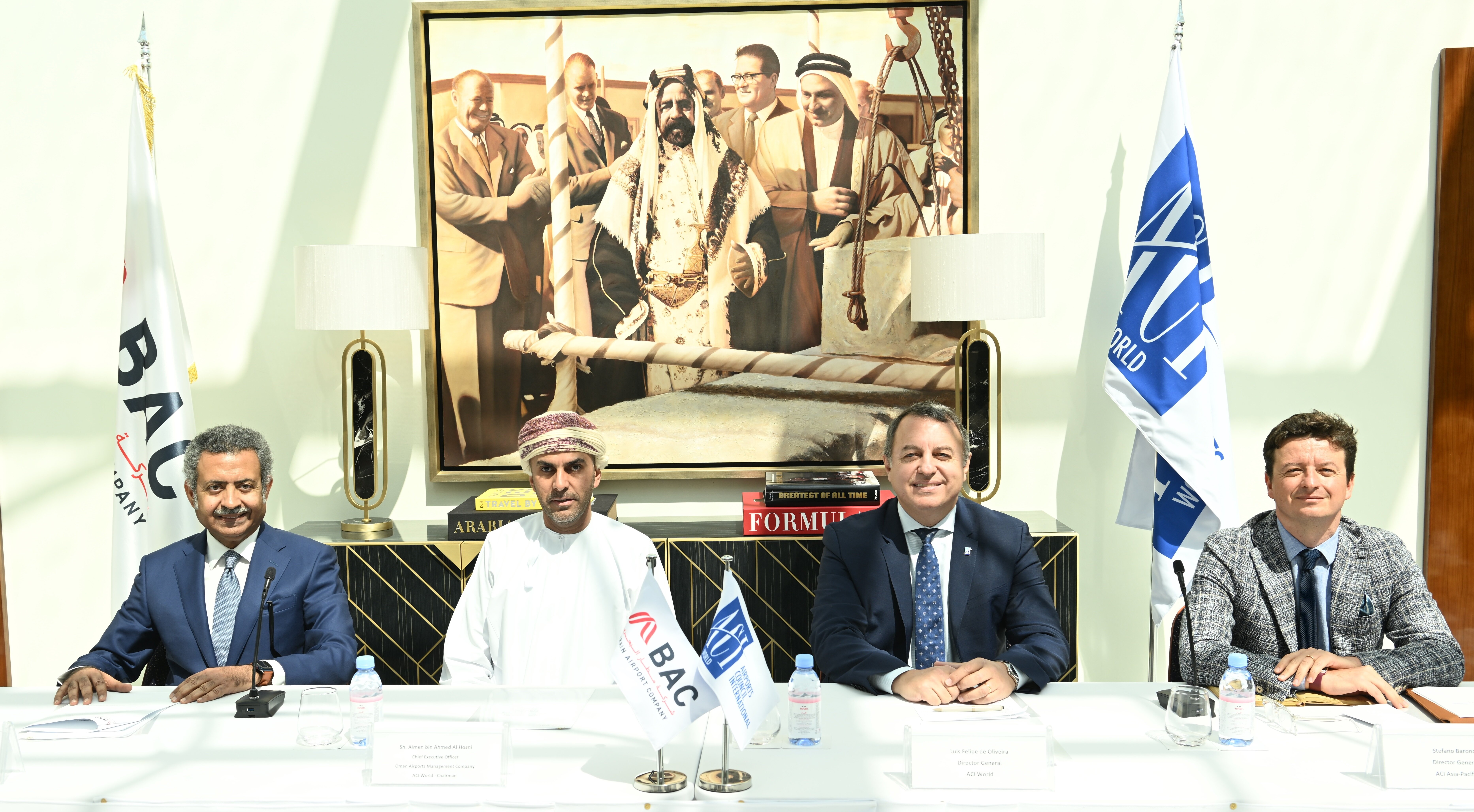 The global aviation industry is on track for a strong recovery this year, Bahrain Airport Company (BAC), Airports Council International (ACI) World, and ACI Asia-Pacific announced during a joint press conference ahead of the ACI World Governing Board, World Audit Committee, and World Executive Committee meetings. BAC is, for the first time, hosting the strategic meetings, which are being held in Bahrain from March 3 to 4 2023 and provide a platform for senior decision-makers to explore ways of enhancing cooperation between airports, international aviation organizations, and their strategic partners.
The agenda includes a range of meetings aimed at exchanging knowledge and expertise, finding innovative ways of enhancing efficiency in the airports and aviation sector, developing environmental and economically sustainable projects, and addressing other challenges that directly affect airports and civil aviation.
BAC Chief Executive Officer, Mohamed Yousif Al Binfalah, who is a member of the ACI World Governing Board (WGB), said: "This meeting comes at an opportune time for the civil aviation industry, which is edging closer to recovery following the impact of COVID-19. Passenger traffic is continuing to rise, and so airports must be prepared to meet the needs of these travelers while working towards our environmental responsibilities. This requires a coordinated and collaborative effort, which is why forums such as this are so crucial."
He added: "In Bahrain, we have seen this growth firsthand as almost 6.9 million passengers passed through Bahrain International Airport (BIA) in 2022, a 127.5 percent jump from the traffic in 2021, and only 29 percent less than the pre-pandemic figures of 9.6 million in 2019. This data points to an even stronger recovery in 2023, which is shaping up to be an exceptional year for Bahrain on the global stage. With this year's Formula 1 Grand Prix and ACI events taking place concurrently, our Kingdom is showcasing its capacity and capability to host even more international events in the future."
ACI World Governing Board Chairman and Oman Airports CEO, Shaikh Aimen bin Ahmed Al Hosni, said: "I would like to thank the Kingdom of Bahrain for hosting this meeting and extend my appreciation to Bahrain Airport Company and its team for their contributions to what I am sure will be a successful event. This is one of the most important strategic gatherings of the year for the global civil aviation community, and we look forward to exploring a range of issues that will help to shape ACI's work in the coming years. The agenda will review important issues affecting the aviation sector currently and in the coming period. The outcomes of these meetings will also help to ensure the continued growth of the sector as we emerge from the pandemic more resilient and better prepared for future challenges."
ACI World Director General Luis Felipe de Oliveira said: "On behalf of ACI World, I would like to thank BAC for hosting the ACI World Governing Board, World Audit Committee, and World Executive Committee meetings. These important gatherings bring together leading airport Chief Executive Officers from all ACI regions to share their expertise and guidance to address the most pressing issues and opportunities within the aviation industry. I would also like to thank Mr. Al Binfalah for his ongoing dedication to the World Governing Board, now including his position as the next Chair of the ACI World Audit Committee. His forward-looking contributions, along with the rest of the board members, are instrumental to our goal of creating a sustainable future for airports, for the benefit of travellers and communities alike."
Director General of ACI Asia-Pacific Stefano Baronci said: "As a major international hub, the Middle East performed exceptionally well in 2022 with 316 million passengers recorded. This marks a 78% recovery of the 404 million recorded in 2019, the highest yearly growth rate among all regions. The effective and timely cooperation between Middle Eastern airports and national authorities has allowed a progressive and consistent relaxation of travel restrictions during the COVID crisis. As a result, the aviation industry in the Middle East witnessed a significant recovery in traffic, and is forecasted to reach 2019 levels by the end of 2023."
Airports Council International (ACI), the trade association of the world's airports, is a federated organization comprising ACI World, ACI Africa, ACI Asia-Pacific, ACI EUROPE, ACI Latin America-Caribbean, and ACI North America. In representing the best interests of airports during key phases of policy development, ACI makes a significant contribution toward ensuring a global air transport system that is safe, secure, efficient, and environmentally sustainable. As of January 2023, ACI serves 712 members, operating 1,925 airports in 171 countries.
Hosting this event further strengthens the Kingdom of Bahrain's position as a leading destination for global aviation conferences and exhibitions. Such events also bolster Bahrain's tourism sector by spotlighting the Kingdom's world-class tourist attractions and cultural destinations, several of which are UNESCO World Heritage Sites.
CATEGORY
COUNTRY / AREA

Bahrain
AUTHOR

Bahrain Airport Company