ACI slot experts met to review policies on airport slot allocation and capacity management
The ACI World Expert Group on Slots (EGS) convened in Dubai, United Arab Emirates, on 11 and 12 November 2023. This gathering of industry leaders was dedicated to exploring a multitude of crucial topics related to slot allocation. Among the top priorities was determining the most effective approach for incorporating the latest additions to the Worldwide Airport Slot Guidelines (WASG), ensuring that global aviation operates smoothly and efficiently.
The group held discussions on some of the challenges and opportunities related to slot allocation as well as on the most recent version of the Worldwide Airport Slot Guidelines.
The meeting was characterised by dynamic discussions and engaging exchanges as experts from around the world shared their insights and experiences. ACI Asia-Pacific & Middle East delegation, comprising Ilia Lioutov, Senior Expert-Economics & ESG, and Ryusuke Uemura, Special Project Officer, presented key insights into slot allocation practices tailored to the two respective regions. This offered a unique perspective on the challenges and opportunities faced by airports in Asia-Pacific and the Middle East within a broader global context.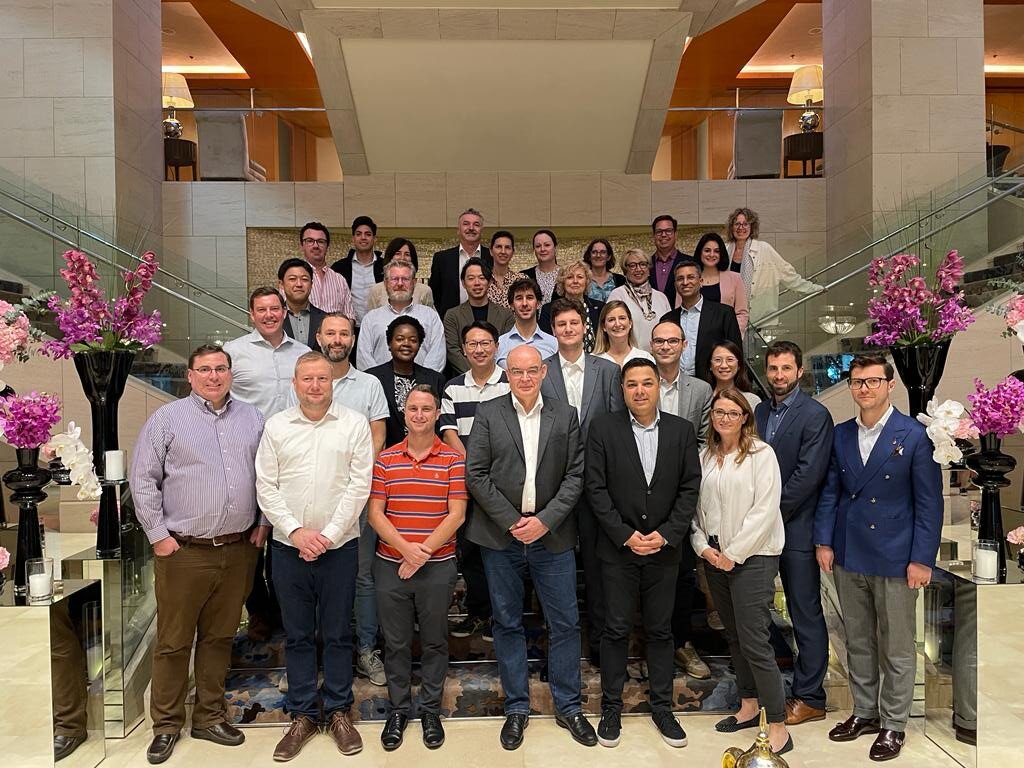 The ACI World Expert Group on Slots in Dubai
One resounding theme that resonated throughout the discussions was the critical importance of managing airport capacity to maximise the utilisation of infrastructure at congested airports. With air travel on the rise and airports becoming increasingly congested, finding innovative solutions to optimise airport resources has become more pressing than ever.
The meeting venue itself, hosted by Dubai Airports, added an extra layer of significance to the event. Dubai, renowned for its world-class aviation infrastructure and forward-thinking approach, served as a fitting backdrop for this gathering of minds. The city's commitment to excellence and innovation in the aviation sector set the tone for the discussions, inspiring participants to explore various strategies for enhancing slot allocation practices.