Young Executive Award Winner Promotes Better Practices in Research Paper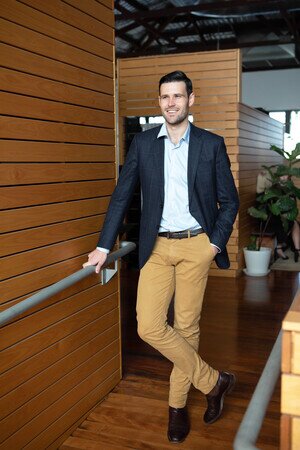 This year's winner of the ACI Asia-Pacific's signature Human Resources programme, the Young Executive Award 2021, is Mr. David Oatley, Airport Planning Manager at Brisbane Airport Corporation, Australia.
Based on his paper entitled "Passenger Facilitation under Pandemic and Its Legacy to Airport Planning", the panel of judges concluded that Mr. Oatley demonstrated extensive research, analysis and appropriate interventions with a comprehensive and keen understanding of the needs of Brisbane Airport's stakeholders.
The papers of winner Mr. David Oatley as well as the Honourable Mentions awarded to Ms. Sagarika Madasu, Manager, Strategic Planning Group, GMR Hyderabad International Airport and Mr. Daecheol Kim, Manager, Smart Airport Group, Incheon International Airport Corporation are available on the ACI Asia-Pacific website to encourage promulgation of innovative ideas and best practices among the Asia-Pacific and Middle East airport community.
In an interview with Jeannie Wong, our head of Communications and Events, Mr. David Oatley addresses his career path, discusses his rationale for participating in the award programme and explains how a specific segment of the passenger market can be influenced to resume travel.
JW: With an education in urban and regional planning, you started your career at ports. Why did you transition to aviation? How does it compare?
I started my career with Port of Brisbane and worked with them for many years. To me, Brisbane Airport Corporation and Port of Brisbane feel like two members of one family. Whilst there are many similarities, the main difference relates to volume and value. The Port of Brisbane operates with high volume, but low value goods. At Brisbane Airport, the paradigm is inverted. We facilitate the movement of passengers, which are relatively low volume, but high value. The public-facing nature of airport operations provides a great opportunity to influence and promote positive change.
JW: What inspired you to participate in the Young Executive Award 2021?
Throughout the pandemic, Brisbane Airport Corporation has been impressively diligent and responsive in managing the ongoing health risks associated with air travel. I was very proud to work for a company that was running at a significant loss, but committed to keeping the lights on and supporting the community. ACI Asia-Pacific's Young Executive Award provided me with an opportunity to share our focus areas, stories and lessons with other airports.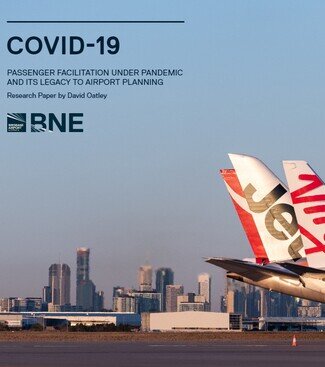 JW: In your research paper, you speak of a passenger segment called the Reluctant Middle. Can you describe who they are and why airports should care about them?
Throughout the pandemic, individual risk appetites have been tested. Some have demonstrated a comfort with crowds and busy spaces, other have preferred relative or complete isolation. There is a proportion of the population that sits between the risk seeking and the risk averse that can be influenced to undertake certain activities, such as air travel, if they feel safe. During the pandemic, this is the segment of the passenger market that can be influenced by airports and airlines – they are the 'Reluctant Middle'.
Many activities, industries and jobs rely on air travel and tourism. The pandemic has resulted in tens of thousands of jobs being lost, businesses becoming insolvent and livelihoods significantly impacted. We believe that our ability to provide comfort and confidence to all passengers, particularly the Reluctant Middle, will have a positive impact on our community and the economy. It is one of the ways that we have sought to support our region and partners during these tough times.
JW: How might some of the ideas mentioned in your research paper be implemented at Brisbane Airport?
Our vision is to 'Connect the World, Create the Future'. This means that we are constantly striving for betterment. Whilst our reduced revenue streams present challenges in the short-term, many of the ideas and technologies explored in the research paper promote better practices. Future planning work for Brisbane Airport will explore how we could integrate these ideas and technologies into upcoming developments. Hopefully, we see a few of the initiatives rolled out in the coming years.