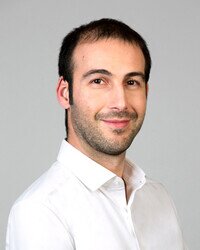 Genetec's Cheryl Stewart, Industry and Application Marketing Analyst and Giovanni Taccori, Commercial Lead Airport APAC return to Perspectives to discuss the future of air travel from a physical health, safety and security perspective.
There's no doubt but that the global travel industry has suffered greatly through the COVID-19 pandemic. But there is hope. For years, airports have been focusing on providing passengers with positive experiences. Today, this focus must also include ways to increase travelers' trust in an airport's health and safety measures. Many airports have already begun to implement new strategies and best practices and, as air traffic slowly resumes, passenger confidence will surely grow. Beyond the visible health and safety measures, there are solutions at operational and physical security levels.
Adjusting Standard Operating Procedures   
Airports are deploying solutions at the operational level. Implementing consistent practices and policies through Standard Operating Procedures (SOPs) is one effective strategy for ensuring passenger health and safety. SOPs can help airport staff manage boarding and disembarking procedures more effectively.  
By making consistent health screening guidelines a part of SOPs an airport can protect passengers and staff more effectively.  Operational measures like this ensure that everyone coming through the facility has undergone the same screening process.  
Additionally, airports can further improve the efficiency and effectiveness of health measures through automation. Using their existing Access Control System (ACS) in conjunction with a collaborative decision management solution, like Mission Control from Genetec, airports can help increase passenger processing capacity and reduce queues. With shorter processing times and fewer lines maintaining physical distancing and other sanitation procedures will be easier.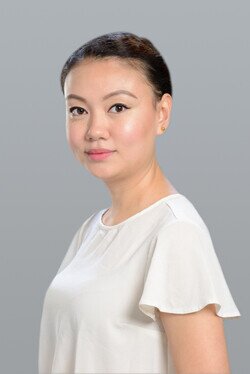 An airport can set up a decision management solution to enact different disembarking procedures according to risk factors. Deplaning procedures could be easily adapted depending on whether the passengers are from low-risk countries or from countries still profoundly affected by the pandemic. After determining the level of risk associated with a plane's country of origin, a collaborative decision management solution, together with the ACS, can automatically direct passengers to the assigned areas within the airport for screening and processing. The ACS seamlessly guides passengers by automatically opening and closing doors along their route. 
Physical security systems can manage occupancy  
The management of occupancy is vital for mitigating the spread of COVID-19. To maintain proper physical distancing throughout their facilities, airports need up-to-date and live occupancy information. Knowing exactly how many people are in any given space at any time is crucial. Flexibility and adaptability are also vital in airports as management teams must adjust procedures quickly according to changing government regulations.  
Today, airports are leveraging physical security technologies, including ACS, video, video analytics, and Light Detection and Ranging (LiDAR), to manage occupancy throughout their environments.  
LiDAR technology can help airports with crowd monitoring, as the solution tracks and analyzes all the data it collects.  Unlike similar options, light detection and ranging technology can track more than just one or two people of interest and capture the precise distance, shape, and position of people and objects in real-time and deliver actionable information.  
 Airports can use this information to manage occupancy in two ways. Firstly, airports can use the solution for people counting in high traffic spaces. A light detection and ranging solution can accurately determine how many people are in an area and whether or not they are physical distancing by looking at the data in real time. Secondly the technology can be used to aggregate data and investigate trends over time. For instance, the solution can determine how long passengers are waiting on average at various locations and then make any required staffing adjustments.  
In addition to supporting health and safety measures, this type of actionable data can improve operational efficiency. The implementation and initial investment of an airport into a light detection and ranging technology can help airports optimize passenger experience. For example, by tracking trolley usage an airport can use the aggregated data to adjust their availability.  
The recovery of the travel industry is a crucial part of the wider global economic recovery. Technology can play a crucial part in the building of passenger confidence; an important step in getting people moving again.

Affiliate World Business Partner Genetec Inc is a leading technology provider of business intelligence, unified physical security, public safety, and operations for many sectors, including airports. Genetec develops open-platform software, hardware and cloud-based services for the physical security and public safety industry.