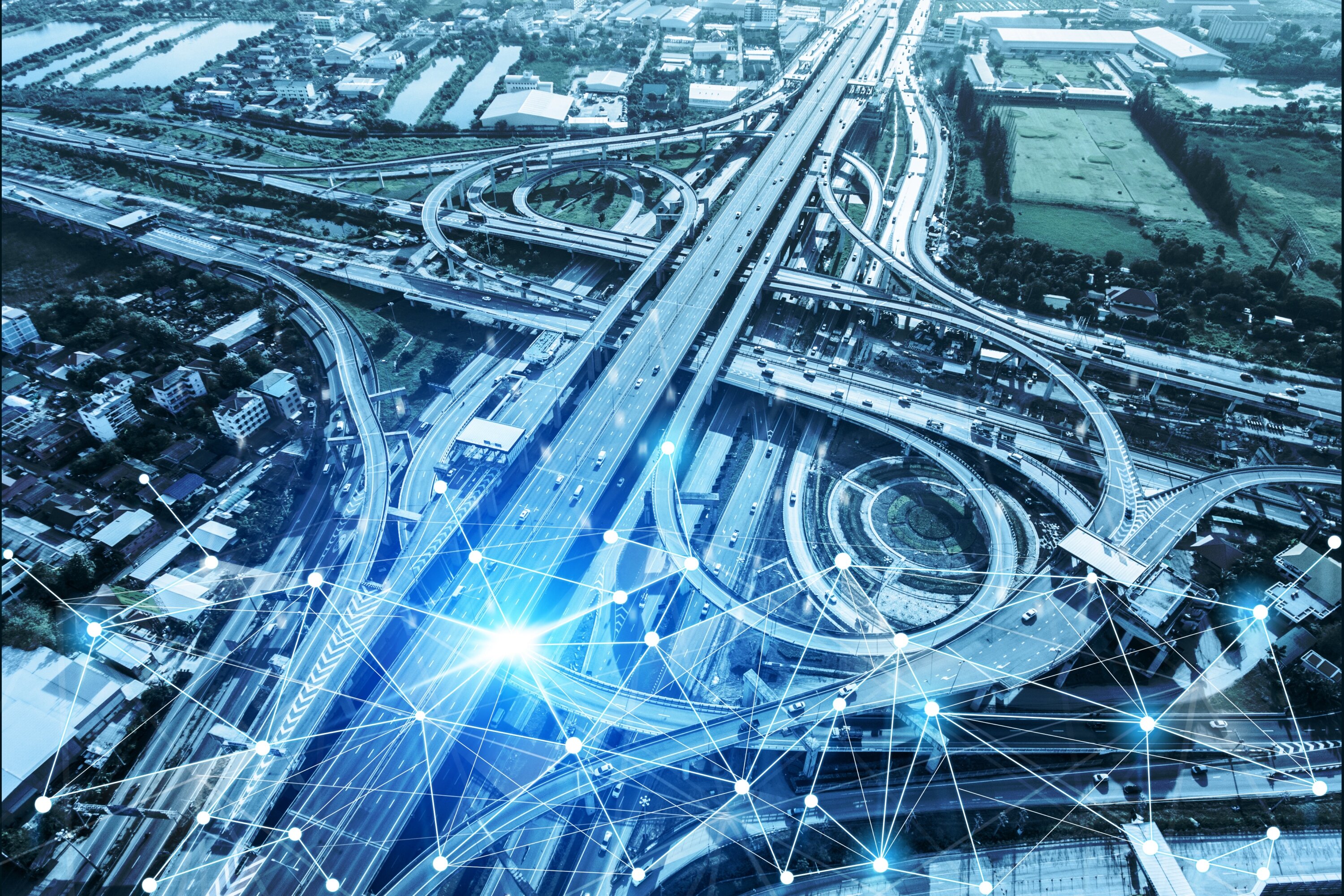 Airports Council International Asia-Pacific and Middle East (ACI APAC & MID) supports the development of Advanced Air Mobility (AAM) and electric-powered Vertical Take-off and Landing aircraft (eVTOLs). Representing 623 members from 47 countries/ territories, ACI APAC & MID will advocate the positive position on AAM by presenting a discussion paper in the upcoming ICAO 58th Conference of Directors General of Civil Aviation – Asia and Pacific Region in Dhaka, Bangladesh in October. Besides, ACI APAC & MID will formulate a discussion panel in Airports Innovate, our next big event in Muscat, Oman in November.
What are we talking about here?
In recent years, there has been noticeable growth in the development of electric and hybrid aircraft for urban, suburban, and rural operations, in both controlled and uncontrolled airspace. These various types of operations, using a diverse range of aircraft, are commonly referred to as AAM. Among these, the emergence and development of eVTOLs are particularly exponential. eVTOLs are a disruptive new airborne technology that uses electrical power to take-off and land vertically, and hover. eVTOLs can be piloted remotely, or can operate autonomously, leveraging the uncongested, low-altitude airspace.
The initial operating models focus on delivering packages, cargo, and medical supplies in urban and suburban environments, with the plan to begin carrying passengers, typically at a capacity of two to six.

With targeted operations launch at the Paris Olympics and Osaka Expo in 2024 and 2025, respectively, and in anticipation of future developments, manufacturers such as Volocopter and EHang are pushing forward to have their equipment types certified. As for compatible infrastructure, the likes of Groupe ADP and Skyports are proactively developing take-off and landing facilities, also known as vertiports, and charging systems.
Thomas A Edison rightly said, "There is a better way for everything. Find it." This resonates well with the concept of eVTOls, which are built on the idea of an integrated, affordable, and shared transportation system that operates seamlessly across surface and air transportation. eVTOLs' value proposition leverages a variety of advantages, such as enhanced transportation efficiencies, reduced commuting time, decreased road congestion in urban areas, and offering effective transportation alternatives to remote and geographically challenging areas.
This new-age transportation generally has lower carbon emissions and is quieter compared to conventional aircraft or ground vehicles powered by fossil fuels. The integration of eVTOLs can bring added value to local communities, businesses, as well as facilitate a social movement towards sustainable travel. Furthermore, eVTOLs play a role in creating a more dynamic and innovative image of aviation as they embrace audacious ideas and solutions for transportation. eVTOLs can be seen as a unique opportunity to attract younger generations to join the industry.
Globally, it is estimated that more than USD6 billion was invested in the AAM sector in the midst of the COVID-19 pandemic1, with the potential that the sector can become a USD500 billion plus industry annually by 20402. eVTOLs will evolve to become an integral part of the aviation ecosystem to transport people and cargo to locations either not traditionally served by existing modes of transportation or to compete with existing modes of transportation.
1 The future of Advanced Air Mobility, InterVISTAS
2 Perspectives on Advanced Air Mobility, McKinsey & Company

Challenges on the ground and in the air
eVTOLs have already captured the imaginations of people. For generations, this futuristic concept has been something that we only see in science fiction and manga. Nonetheless, for eVTOLs to become reality, the aviation industry needs to address a range of challenges around infrastructure, energy and utilities, certifications, societal acceptance, noise management, and regulatory hurdles.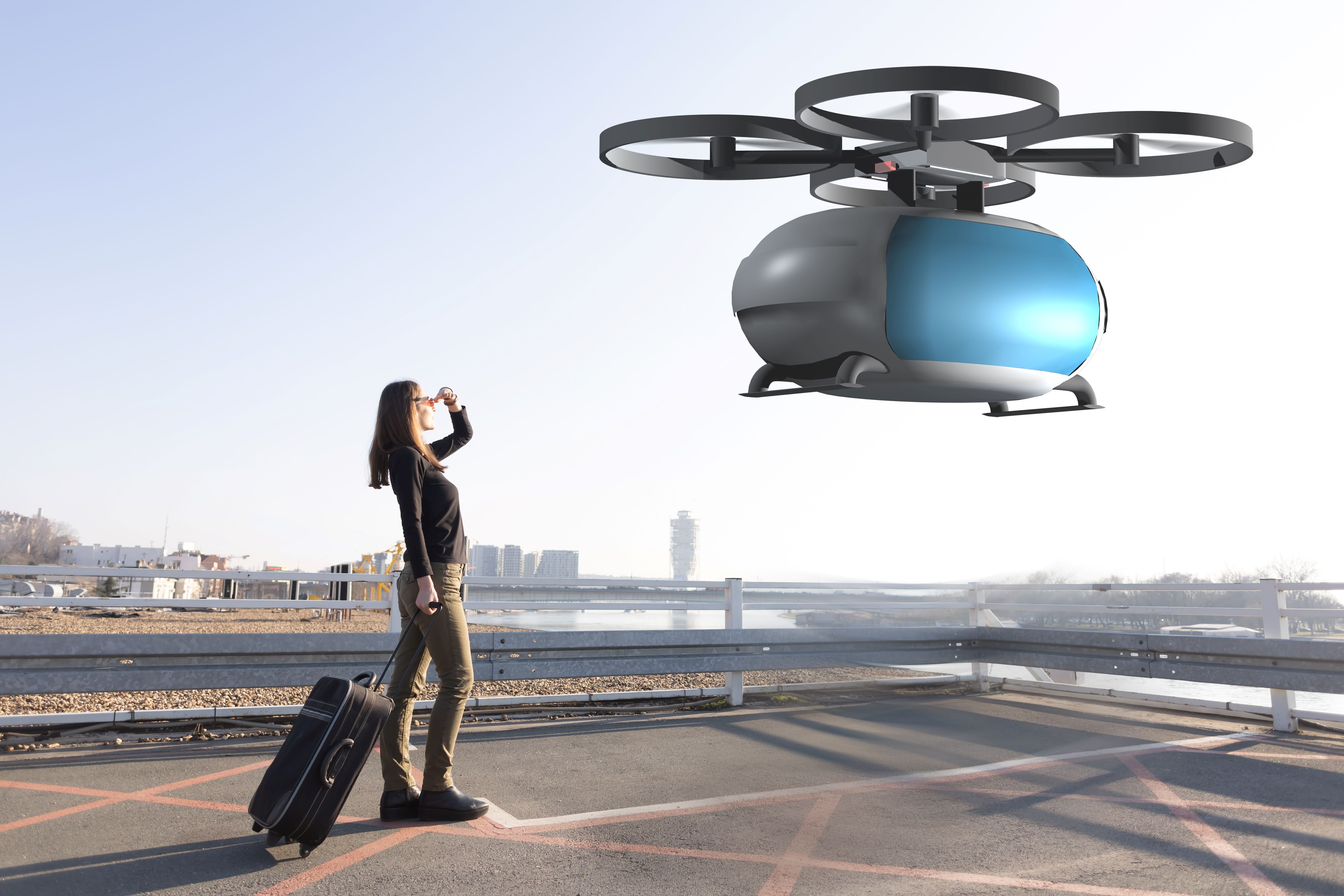 Infrastructure - The key challenges lie in integrating new infrastructure or adapting existing infrastructure to allow eVTOL operations. The infrastructure enabling eVTOLs to exist will need to take into account apron areas or stands for handling of the aircraft, aircraft hangars, and maintenance areas, as well as associated charging facilities.
Energy and utilities – eVTOL operations will create an added demand for electrical energy storage and recharging infrastructure. Availability and lead time for components required to build the charging stations and supply the electricity necessary to support the landing and take-off sites will be a concern in the future, and will put increased pressure on electrical power grids.
Regulatory frameworks - In most markets, the standards and regulatory frameworks for AAM integration, operations, airspace access, training, pilot and equipment certification, environmental impacts, and infrastructure are still being developed. Given the rapid rate of growth and innovation, and the amount of investment poured into the sector, there is currently a disjointed approach to the development of this domain to safeguard safety and security.
Air Traffic Management (ATM) - The development of eVTOLs will in part come with the development of new vertiports in urban and suburban areas. The current air traffic management concepts will need to be reviewed to ensure smooth and seamless integration of AAM operations, and when necessary, deconflict multiple aircraft trajectories.
Sustainability and public acceptance - Identifying the needs of local communities will facilitate eVTOL operations to be integrated into the master plan, sustainability strategies, and bolstering social acceptance, particularly in relation to privacy, safety, visuals, noise, and various non-acoustic factors.
ACI's positions
Overall, ACI endorses the development of this emerging transportation technology, as there are many advantages that can be gained. Airports can certainly utilise the opportunities to enhance their operating and business models.
While the equipment manufacturers have the responsibility to ensure compatibility with airport infrastructure, airport operators should be made aware of the performance of the equipment needed to offer service. Airport operators should take into consideration the potential additional risks, including cybersecurity considerations of eVTOL operations at airports. The highest safety and security standards must apply. Moreover, the current air traffic management concepts will need to be further reviewed to ensure seamless integration of eVTOL operations.
For planning purposes, considerations regarding supporting systems, and technologies such as battery swapping, charging, and storage must be part of the master planning process, as the demand on energy and utilities may need to be adjusted to cater to eVTOL operations. In addition, the needs and perspectives of local communities surrounding and within the airport's catchment area are crucial. Public and stakeholder consultations are important to ensure adequate planning and securing social acceptance, which must address the management of noise or perceived noise as well as various non-acoustic factors.

Undeniably, eVTOL operations represent new and exciting development prospects for airports through the creation of an additional model of transportation that connects the existing transportation system. Airports need to invest significantly in infrastructure, operations, maintenance, and communication services to welcome this new sector of aviation. The users of this new airborne technology shall assume the responsibility to pay for the use of the airport infrastructure. Where applicable, airport operators should consider alternative aeronautical charging schemes to facilitate the development.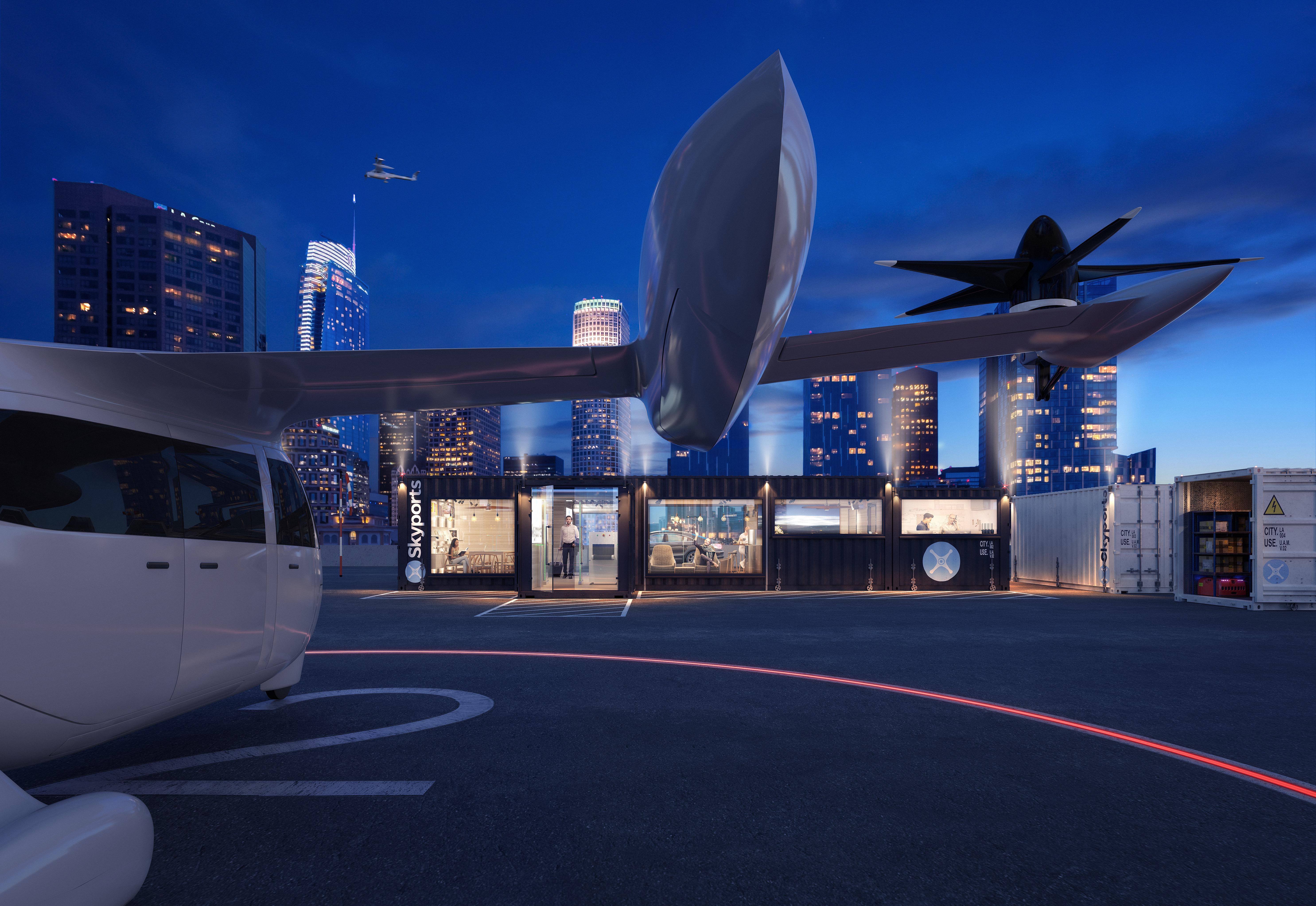 Photo credit: Skyports
A sci-fi invention becomes reality
Innovation carries different meanings for different generations, but what is common is our desire to strive for better, more effective, and sustainable solutions. In an era of rapid technological advancement, behind every promising prospect and opportunity lie a range of challenges that need our diligence and ingenuity to tackle. The emergence of eVTOLs will undoubtedly bring changes to how we travel. As this futuristic concept becomes reality in the coming years, we are not far from enjoying a new way to fly.
Let's discuss face-to-face
Discussions on eVTOLs can go on and on, and we would love to hear from you. ACI Asia-Pacific and Middle East, ACI Europe and ACI World, along with our host Oman Airports, warmly invite you to join us at the Airports Innovate event in Muscat, Oman between 20 and 22 November to discover more about this emerging and most exciting innovations in transportation technology.
Our panel discussion, studded with speakers from Incheon International Airport Corporation, Groupe ADP, Lilium GmbH, Mott MacDonald and Skyports Infrastructure, will dive into the exciting world of eVTOLs.
Register now.
CATEGORY
COUNTRY / AREA

Hong Kong SAR
AUTHOR

Philip Kwok, Manager - Economics, ACI Asia-Pacific and Middle East

ACI Asia-Pacific & Middle East