#DYK ACI Asia-Pacific established a task force to tackle the impact of the pandemic?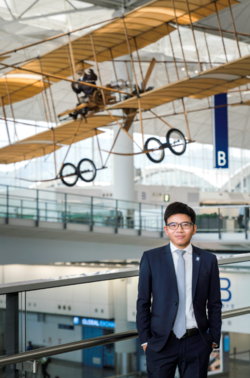 Meet Gary Leung, ACI Asia-Pacific's Manager, Security and Facilitation and focal point of the COVID-19 Task Force.

The COVID-19 outbreak has hit airports and the entire aviation community hard. As a matter of urgency to swiftly respond to the pandemic, ACI Asia-Pacific established the COVID-19 Task Force in March with 37 representatives from airports and World Business Partners from around the region. The Task Force facilitates a timely exchange of operational knowledge between airport operators and suppliers during this time of crisis.
Actual airport experiences

Over the past few months, the Task Force worked tirelessly to keep track of public health measures implemented by airports in the region, sharing best practices which minimize operational impacts caused by the pandemic, and identifying ways to facilitate the restart of aviation. Several valuable publications have been released to provide guidance to airport members to structure the most appropriate health measures, including
• Common Measures Implemented at Airports in Asia-Pacific to Prevent the Spread of COVID-19
• Impact Assessment on Airport Operations in Asia-Pacific and the Middle East due to COVID-19 Pandemic
A public health measures survey was carried out in late June to consolidate the preventive measures that airports implemented and impacts on airport operations, click here to access the analysis. Analysis of Public Health Measures for Protecting Passengers and Rebuilding Confidence (members only)
The ACI Asia-Pacific COVID-19 Task Force has proven to be a very effective structure to share knowledge and learn from each other. The documents that have been produced are based on actual airport experiences.
Virtual task force

For Gary, running a virtual Task Force has been a unique experience. Extra effort was initially needed to develop the cohesion of the group and get everyone engaged. But with each weekly tag-up, stronger rapport was created.
The Task Force will continue serving as the platform for airports and WBPs to share and exchange information, experiences and best practices arising from the pandemic. It will also play an important role in providing concrete and practical feedback to support ACI Asia-Pacific's advocacy efforts to advance the restart and sustainable recovery of the airport industry.