Imagine the conversations and chatter of children frolicking on sandy, white beaches in a South Pacific island, of people on the streets of busy cosmopolitan cities of Japan, to the vendors negotiating and bargaining at vibrant markets in India, and bustle of activity in the airport terminals across the Middle East. Do they all speak the same language? Far from it!
Our members in Asia-Pacific and the Middle East, spread across 49 countries/ areas, speak more than 40 official languages and even more local dialects. Just another example of how far-reaching and widespread the diversity of our region is.
English
English was designated the language of aviation at the Chicago Convention on International Civil Aviation in 1944. Nearly half of the countries and territories represented by ACI Asia-Pacific members (23 out of 49) consider English as their official language.
Arabic dialects
Speaking of the Middle East, members from Bahrain, Iraq, Jordan, Kuwait, Oman, Qatar, Saudi Arabia, and United Arab Emirates consider Arabic as their official language. Depending on the local context, there can be at least 30 Arabic dialects spoken among the people.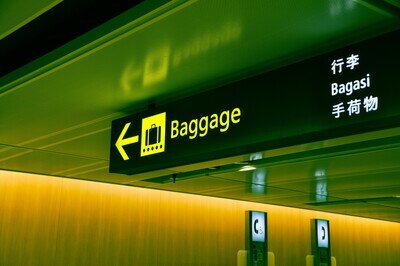 Chinese variants
Another widely-spoken language by members is Chinese, not just in China but also in Hong Kong SAR, Macau SAR, Chinese Taipei and Southeast Asia where many are ethnic Chinese. Even then, Putonghua is only one common thread while the people speak a plethora of dialects such as Cantonese, Hakka, Hokkien and Shanghainese.
And many others....
Other languages spoken in the region include Bahasa, Bengali, Bislama, Burmese, Carolinian, Chamorro, Cook Islands Maori, Dzongkha, Fiji Hindi, Fijian, French, Gilbertese, Hindi, Hiri Motu, Indonesian, Japanese, Khmer, Korean, Kurdish, Malay, Maldivian, Maori, Marshallese, Matithili, Mongolian, Nepali, Persian, Portuguese, Samoan, Sinhala, Tagalog, Tamil, Thai, Tok Pisin, Tongan and Vietnamese... just to name a few!
The beauty of our industry is it facilitates travel. People can learn about and embrace the rich diversity of each other's countries, not just in art, cuisine and culture but also in language.