In our self-designated June Environment Month, we are featuring perspectives and case studies from our airport members and World Business Partners on a variety of sustainability topics. Up first is Arie van der Eijk, Managing Director at aviation consultant firm To70 discussing the climate and operational impact of new technology aircraft.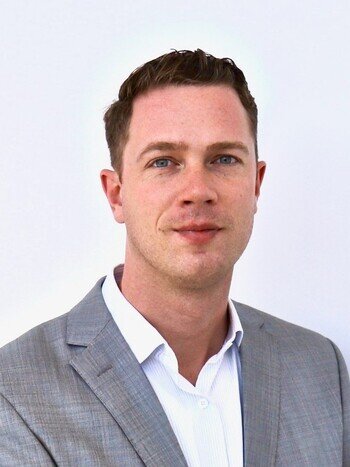 Since our inception in 2000, To70 has played a leading role in the efforts to reduce environmental impacts of aviation through high-quality data-driven analyses. We recently contributed to a Deloitte report on the potential of zero-carbon and zero-emissions aircraft by 2040 on flights within Europe. The report sketched a roadmap to zero-carbon and zero-emissions commercial passenger aircraft on intra-European short-haul routes: up to 500km for zero-emissions flights and up to 2000km for zero-carbon flights. The report indicated a staggering potential reduction in climate impact of 68-100%!
Zero emission and zero carbon
The aviation sector is working towards net-zero carbon via operational efficiencies, carbon reduction, carbon offsets and using sustainable alternatives to kerosene, commonly referred to as Sustainable Aviation Fuels (SAF). The combustion of SAFs still leaves us with in-flight CO2 and NOx, which leads us to the next two steps on the sustainability roadmap:
Zero-carbon aviation - aircraft powered by non-carbon emitting fuels such as hydrogen
Zero-emissions aviation - aircraft with electric motors powered by batteries resulting in no emissions
New technology aircraft
There are three promising technologies to power the aircraft of the future. The report, based on aircraft manufacturer statements, suggests that:
Battery-powered aircraft (zero emissions, -100% climate impact potential) have a range of up to 500km with a seat capacity of 100-120
Hydrogen fuel cell electric aircraft (zero carbon, -75-90% climate impact potential) have a range of 1000km with a seat capacity of 60-100
Hydrogen-powered combustion aircraft (zero carbon, -50-75% climate impact potential) have a range of 2000km with a seat capacity of 100-180
Short haul in Asia-Pacific
The case for short-haul routes is worth considering in the Asia-Pacific context. Globally, over 80% of the 50 busiest routes, pre-COVID, are in the Asia-Pacific region and, apart from Hong Kong-Seoul (2080km), they're all within a 2000km range. For many of these routes, the development of an alternative, low climate impact, mode of high-speed transport is unviable due to geography. This suggests great potential to reduce the future climate impact of flights in the Asia-Pacific region.
Impact on airports
Most of the busy routes are currently served by Airbus 320 or Boeing 737 series aircraft (150-180 seats). Replacing conventional aircraft with new technology aircraft on these routes would result in up to 50% increase in flights, in places where often both airports and airspace are already capacity constrained. Operational efficiencies through the introduction of Airport Collaborative Decision Making (A-CDM) and (cross-border) Air Traffic Flow Management (ATFM) may partly offset the increased demand but it is likely that additional investment in airport and airspace infrastructure may be required, on top of investments to facilitate the refuelling and charging infrastructure for these flights.
The new technology aircraft are expected to have a smaller noise footprint which will be a win for the communities around the airports, but the increased frequency of flights may balance out this noise benefit.
The report also compares the performance of these aircraft with conventional kerosene aircraft. The results showed that climate impact of flights could be reduced by up to 100%, but it would come at a price: a 10-23% increase in cost per passenger and a 5-11% increase in travel time due to lower cruise speed.
The challenge will be to develop and implement these great new technologies while limiting the cost. If the cost is not balanced by, for example, government incentives, it will be the customer who will eventually pay for a reduced climate impact.
Further research
Under the umbrella of the European Green Deal, To70, in a consortium with Brussels Airport, is involved in further research and projects in this area to accelerate the transition to sustainable and zero-carbon airports and build green airports as multi-modal hubs for sustainable and smart mobility.
In the Asia-Pacific region, we are involved in the introduction of efficiency measures such as A-CDM with Airports Corporation of Vietnam.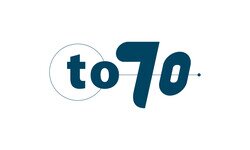 Affiliate World Business Partner To70 provides research and advisory services to the global aviation community and is committed to be at the forefront of innovations in the efficient and sustainable operation of airports.