With hanging gardens and eye-catching structures, the Terminal 2 of Kempegowda International Airport, Bengaluru is an epitome of modern infrastructure, rooted in local culture and most importantly green and sustainable, writes Hari Marar, MD & CEO, Bangalore International Airport Limited.
Airports are centres of economic activity and play a key role in economic growth, and the Kempegowda International Airport Bengaluru (BLR Airport) is no different.
Well-developed and self-sufficient airports play an important role by providing infrastructure for faster and seamless transportation of people and freight, facilitating businesses, trade and tourism. They also lead to the development of additional infrastructure in the form of road and metro connectivity, hotels, business establishments, and other related activities. These contribute significantly to the economy by way of generating employment and income, both directly and indirectly through the various interlinkages with other sectors of the economy.

The idea of creating a self-sustaining airport business was at the core of BLR Airport's planning and strategy, and sustainability is one of the key principles that continue to guide our business and growth.
Though airports are one of the major drivers for economic development, it is a well-known fact that large infrastructure is also responsible for 79 per cent of all greenhouse gas emissions (according to a recent report published by UNOPS, UNEP and the University of Oxford). Therefore, it is indispensable that a prerequisite for a vast infrastructure such as an airport and its further expansion has to be sustainability.
As the country's third busiest airport that connects Bengaluru to 78 domestic and 25 international destinations, BLR Airport is committed to create a sustainable future. From implementing best practices to introducing cutting-edge technology or launching innovative services and exploring unique concepts, the airport is taking strides in driving sustainability initiatives that envision economic, social and environmental transformation.
Over fifteen years ago if you would have visited the quaint Devanahalli town in the city of Bengaluru, your experience would have been a completely different one. The water-starved area that was inhabited by a large community of villagers was dealing with a water crisis throughout the year. But what really stood out about them was their undying spirit that things would get better someday.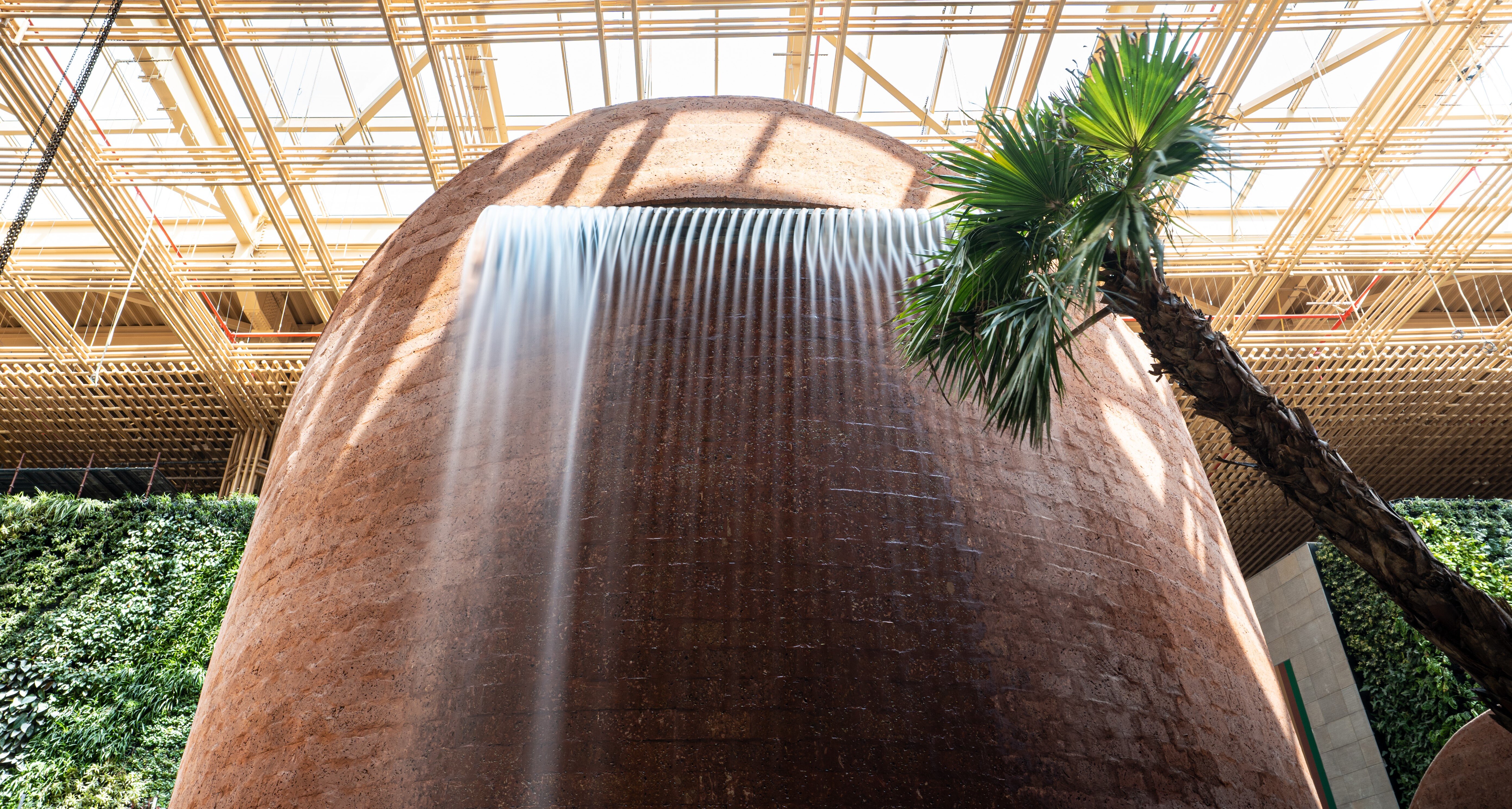 In 2005, when news about an airport coming up in the Devanahalli region was disclosed, it wasn't welcomed by villagers and the inhabitants of the region. They assumed an airport would consume the remaining water from their region. It's been 18 years since then and the region around the airport not only has enough water, it has extra water making it a water-positive region. This is one of the significant changes the region has witnessed. With the airport growing at an unprecedented level, the suburbs around the campus too have witnessed noteworthy development.
The idea of creating a self-sustaining airport business was at the core of BLR Airport's planning and strategy, and sustainability is one of the key principles that continue to guide our business and growth.
Terminal 2 - A Mark of Sustainability
The perfect example that demonstrates BLR Airport's commitment to sustainability is the newly launched Terminal 2. Built as a tribute to the garden city of Bengaluru, T2 is an assimilation of sustainability and technology with art and culture and is inherently designed to elevate passenger experience.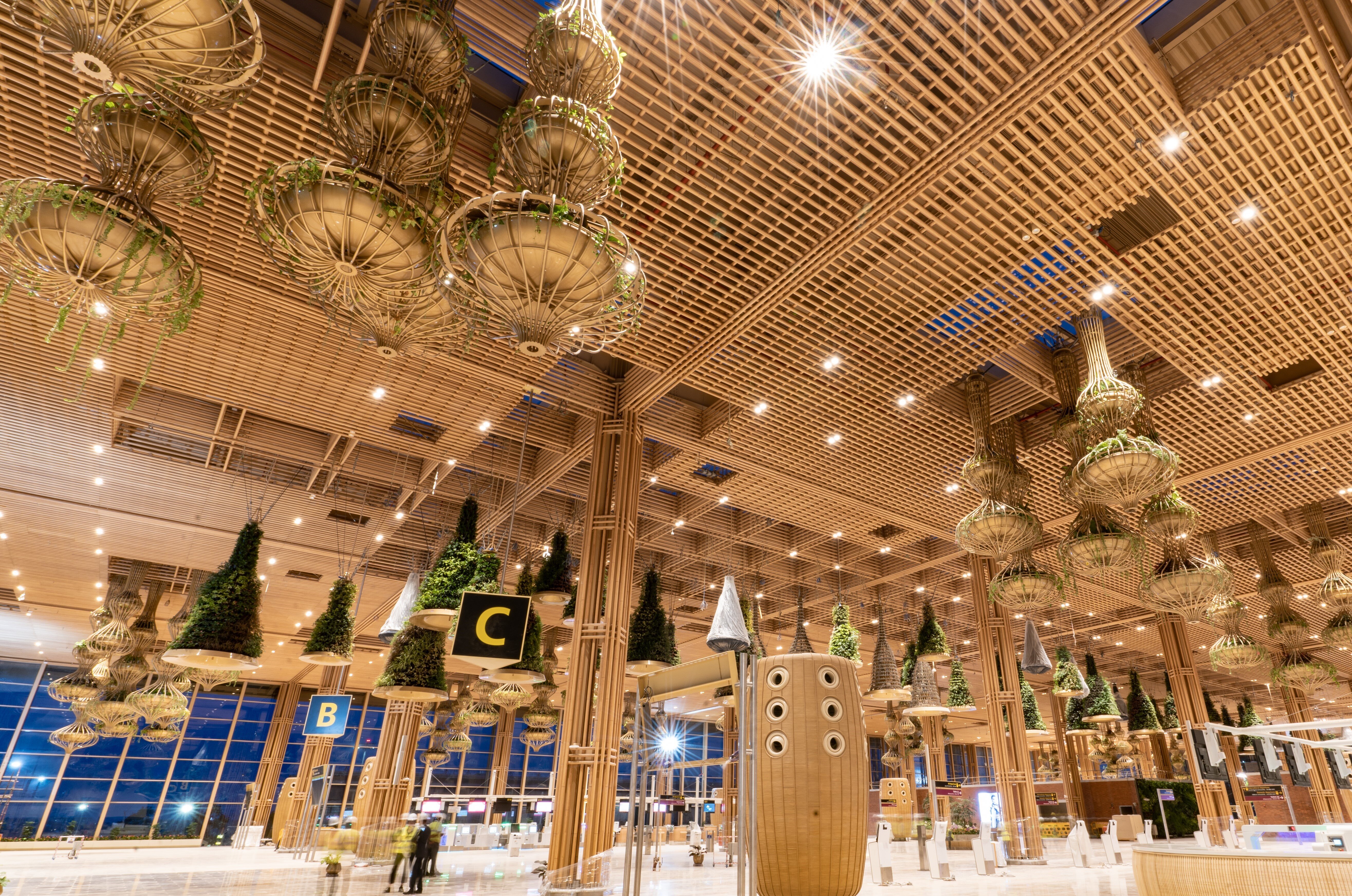 Designed to achieve sustainability through structural efficiency and economy through modularity, Terminal 2 has been recognised as the largest terminal in the world to be pre-certified with a Platinum LEED rating by USGBC (US Green Building Council).

Terminal 2 is designed and built as a 'Terminal in a Garden' and gives BLR Airport the status of being the ideal extension of Bengaluru city's green aesthetics. The terminal and the area leading up to it are designed to give passengers the experience of walking in a garden.

The terminal employs numerous sophisticated sustainable innovations, including extensive solar shading and intelligent building systems that include engineered fire-retardant bamboo, used for the first time in India. The terminal is designed to capture, treat, and reuse rainwater from across the airport, and the indoor plantings and outdoor gardens are designed to utilise water that is harvested on-site.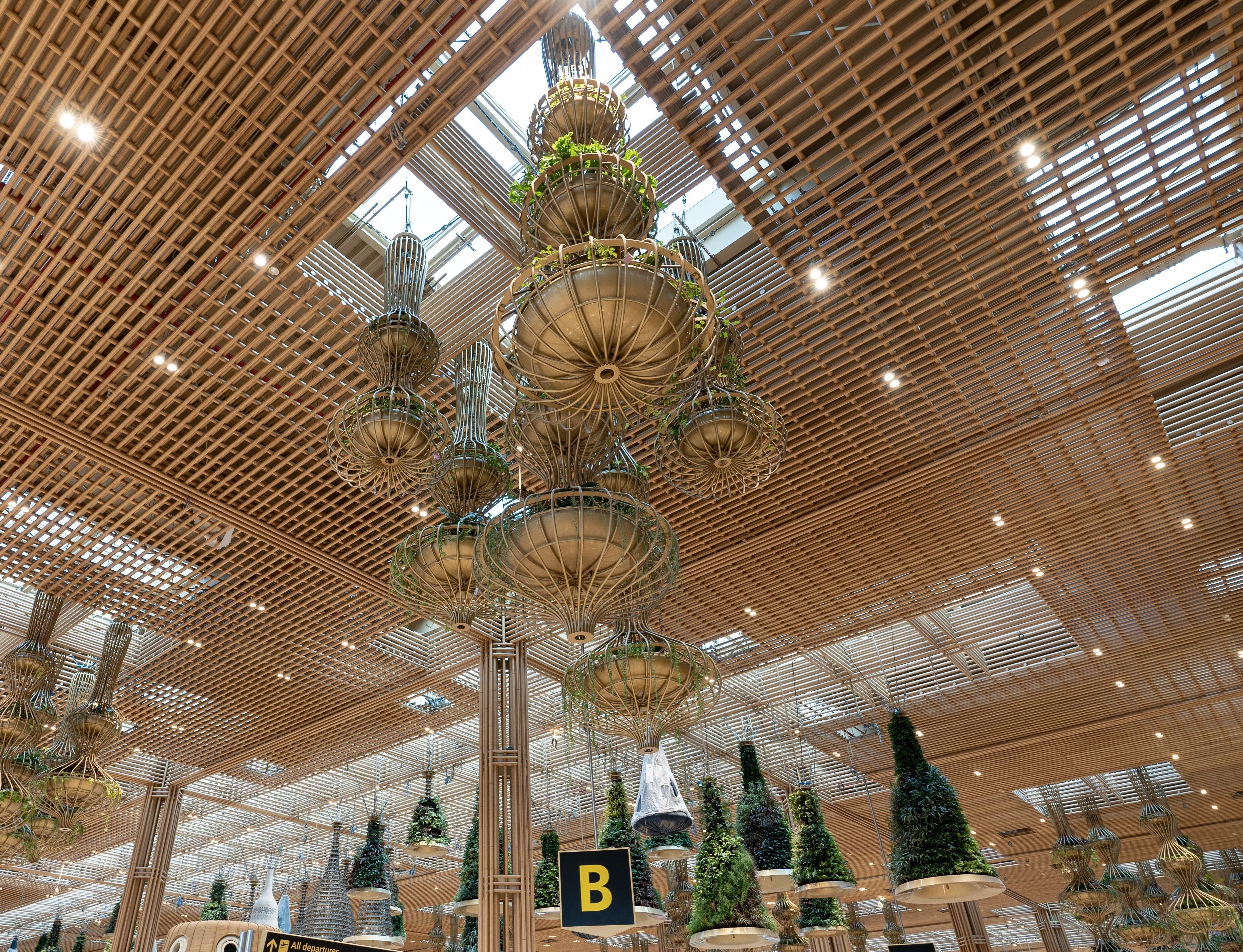 The upcoming Multi-Modal Transport Hub (MMTH), just outside the terminal, is designed to facilitate seamless traffic flow that helps in limiting pollution. Besides being a junction for passengers to switch between multiple modes of transport including taxis, sub-urban railways and metro connectivity, it will also serve as a retail and event hub.
Terminal in a garden
Terminal 2 is designed and built as a 'Terminal in a Garden' and gives BLR Airport the status of being the ideal extension of Bengaluru city's green aesthetics. The terminal and the area leading up to it are designed to give passengers the experience of walking in a garden.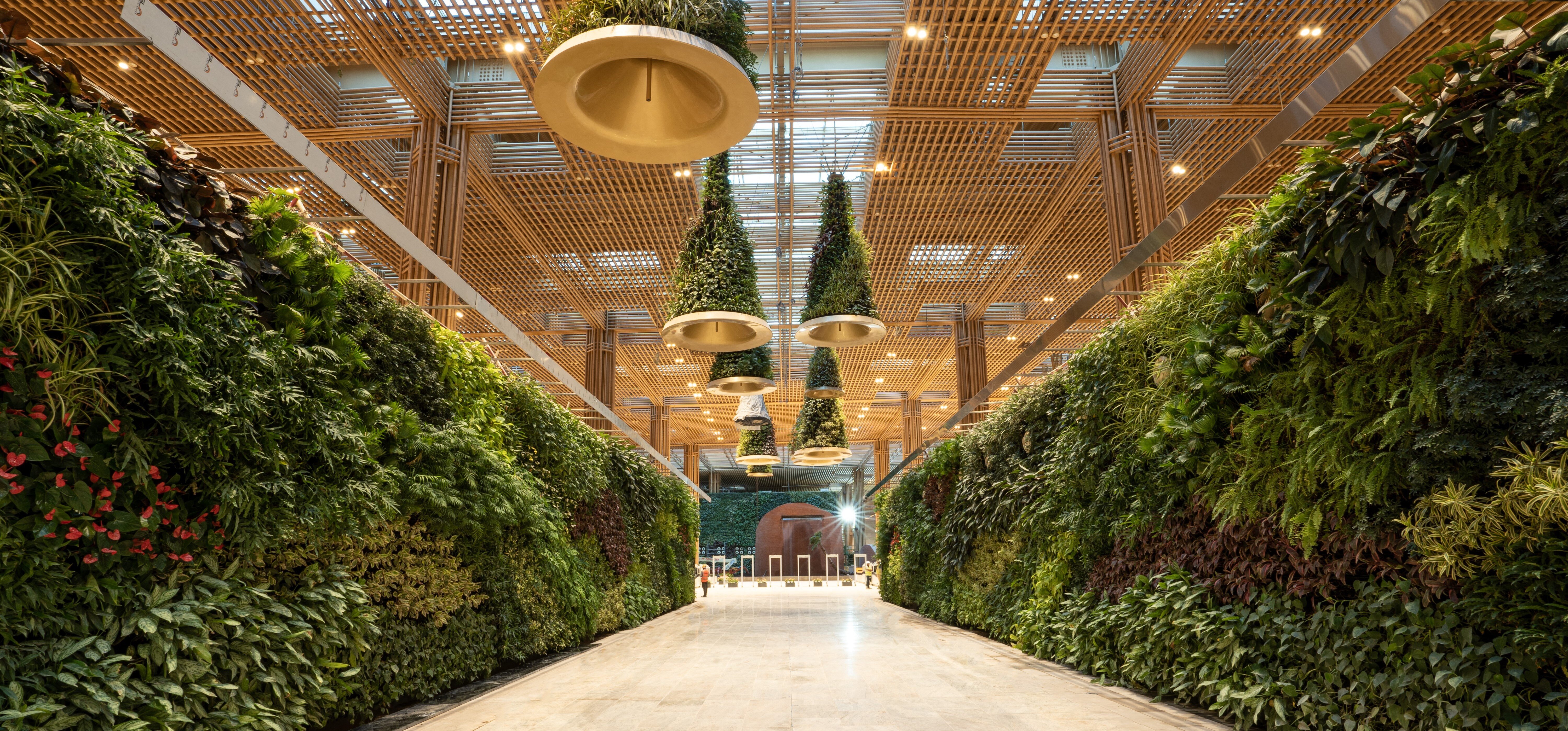 Right from the entry into the BLR Airport campus from the Main Access Road (MAR) to entering Terminal 2 and then boarding aircraft at the piers, passengers will be visually treated with all shades of greens. From 10,235 sqm of green walls around the terminal, hanging gardens that cascade down from the terminal roof on the bronze veils and bells suspended from the ceiling, and the green lagoons within the premises to the extensive forest belt area between the terminal and boarding piers, passengers will experience greenery like never before. As a potential biodiversity hotspot, a total of 620 endemic plants, 3,600+ plant species, 150 palm species, 7,700 transplanted trees, 100 varieties of lilies, 96 lotus species and 180 rare, endangered and threatened species and 10 ecological habitats make up the lush green landscape around Terminal 2.
Terminal 2 – Making a promise of a sustainable future
The 255,661 square meter Terminal 2, located on the northeastern side of Terminal 1, is built with a vision to further transform BLR Airport into becoming a trusted and preferred international transfer hub. The first phase of Terminal 2 has a design capacity of handling 25 million passengers annually, and the second phase of about 20 million passengers. While Terminal 1 and the two parallel runways have the capability of handling up to 35 million passengers per annum, the commissioning of the new terminal is expected to triple the capacity to about 80 – 90 million passengers by 2030.
BLR Airport is working to expand all access roads leading to the airport besides investing in improving airside operations which includes the runways, the taxiways, and the aprons.
Terminal 2 is designed for easy transfers ensuring minimum connect times. It is also equipped to handle both international and domestic operations and also boasts a high number of wide-body contact stands to accommodate all types of aircraft.

The Airport is the first in India to have employed Building Information Modelling (BIM) for end-to-end project delivery of the entire Terminal 2 that further helped in seamless integration with Digital Facilities Management. BLR Airport is also one of the first airports to be built on a Software Defined Network, effectively automating the ICT network equipment deployment and management with in-built security features.

Elevating Customer Experience
The essence of Terminal 2 lies in the application of innovation and technology to ensure a simplified, seamless and effortless passenger experience. From entry into the Airport until boarding the aircraft, passengers can experience an easy check-in process, faster security check and convenient boarding. Apart from the self-baggage drop and automated tray retrieval systems, several technological innovations have been executed for an easy passenger journey.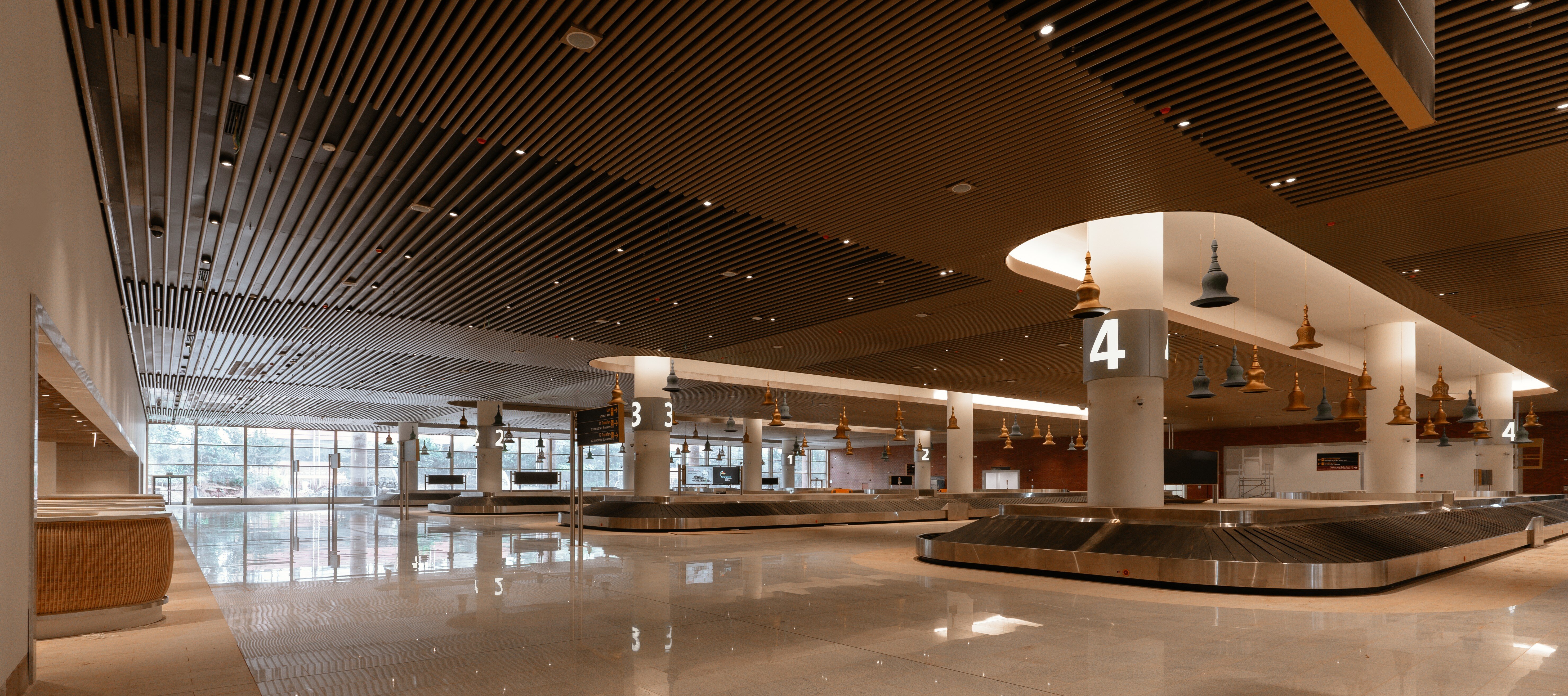 BLR Airport – Where Efficiency meets Sustainability
At the core of all its processes and businesses, is BLR Airport's commitment to ensure an experience like never before for its passengers. Despite the crisis of COVID-19 that we all had to deal with, our teams at BLR Airport continued to deliver services, with a special focus on punctuality, even as we followed strict COVID protocols throughout the airport. It was a big learning curve for us and we did our best to keep up the standards.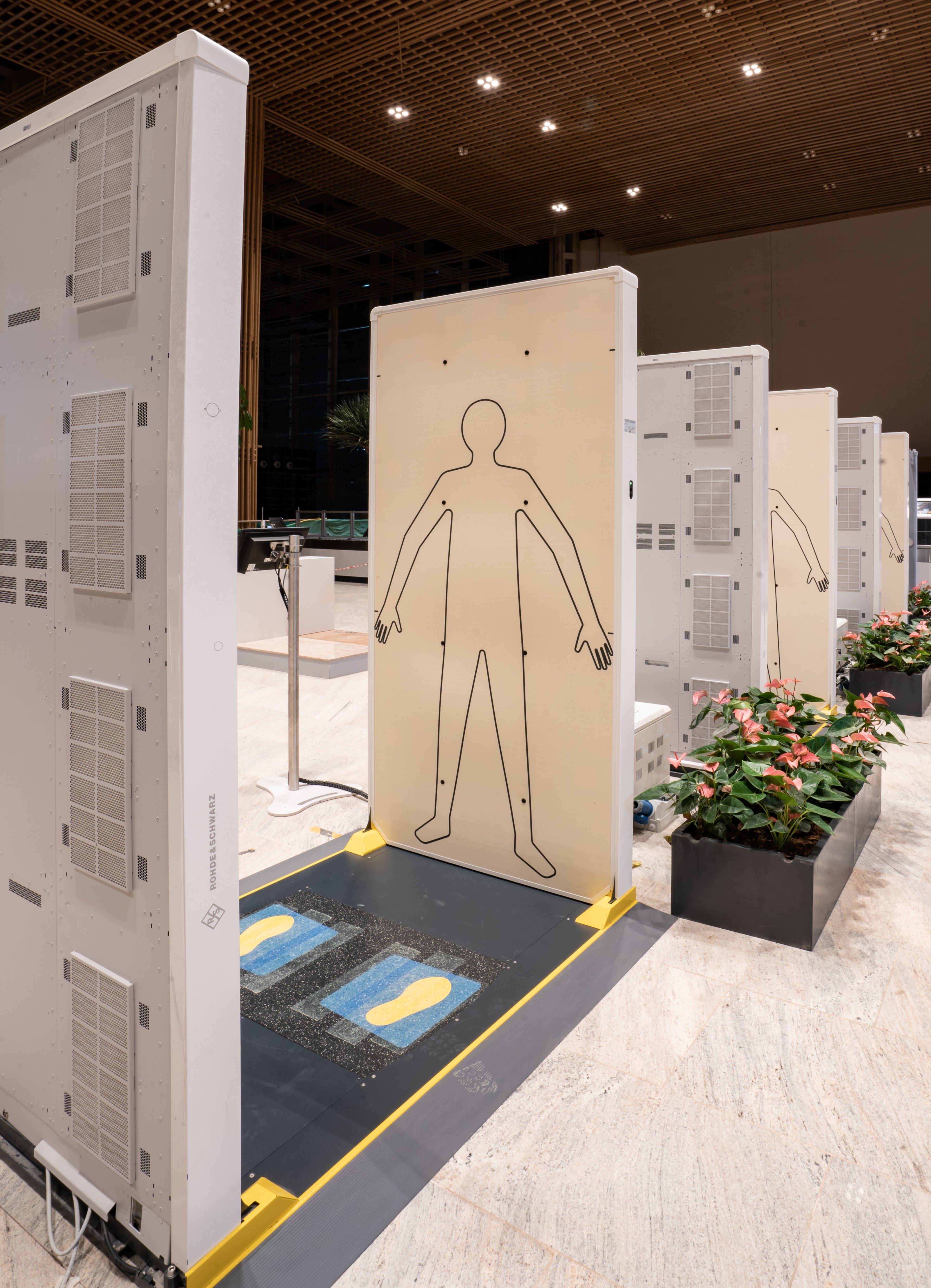 When BLR Airport was recently ranked second on the prestigious 'Cirium 2022 On-Time Performance Review' with 84.08 per cent on-time departures, it validated our commitment to providing world-class service.
From ensuring seamless journeys for passengers with our technological innovations, round-the-clock customer care and service, to implementing environment-friendly measures that directly impact not just passengers but communities living around its premises, BLR Airport continues to strive to deliver best-in-class service while being a front-runner in the field of sustainability.
---
This article was provided by a third party. The views expressed in the article do not represent or reflect the views of ACI Asia-Pacific. Inclusion of any link to other external sites does not imply endorsement by ACI Asia-Pacific of those sites and ACI Asia-Pacific shall not be held responsible or liable for any content, advertising, products or other materials on or available from such external resources and sites.
CATEGORY
COUNTRY / AREA

Hong Kong
AUTHOR

Hari K Marar

Bangalore International Airport Limited