Our Head of Communications and Events, Jeannie Wong, who also oversees the region's World Business Partner programme, recently had a chat with Yun Yuan Tay of Skyports, one of the region's newer WBP members, to learn more about its business. Yun is the head of Asia Pacific for Skyports, which builds, owns and operates vertiports at strategic locations within urban environments and implementing end-to-end drone deliveries.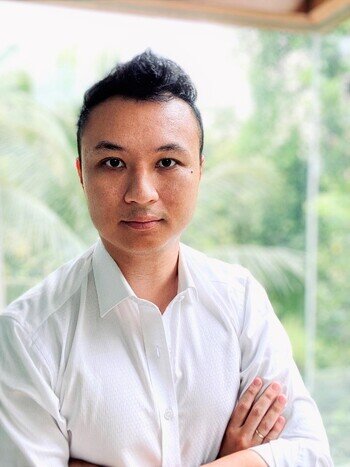 JW: What are some of Skyports' priorities and strategic plans in Asia Pacific?
The Asia-Pacific region is hugely diverse, presenting varying levels of economic, social and political development. We have countries including Japan, South Korea and Singapore, some of the world's technology leaders, which will be some of the earliest adopters of advanced air mobility (AAM), and we also have countries like Indonesia and the Philippines, where this form of transportation could improve prevalent issues such as traffic congestion and pollution.
While there has been a great deal of investment into this industry in the US recently, Asian companies have been some of the first movers. The likes of Hanwha and Toyota have made significant investments in recent years. It's important that we capitalise on this momentum and ensure that take-off and landing infrastructure for cargo and passenger air taxis – 'vertiports' – develops in tandem. This is fundamental to the success of the industry.
We're working with a wide range of vehicle manufacturers and others to prepare for the initiation of air taxi services. As you can imagine, there are many challenges to the successful integration of these services into the existing transportation system. However, working collectively with industry partners, we're ensuring that the individual components that make up the sector develop concurrently.
JW: How has the COVID-19 pandemic impacted those priorities and plans for Skyports over the last 18 months? 
Since AAM is still in development, we've yet to begin serving passengers. As such, we've not been as affected in the short term by the pandemic. Unlike traditional aviation, which has experienced grounded fleets and empty seats, resulting in a huge impact on revenue and employment, AAM has experienced growth. As we shift up a gear in our testing and preparation phases, we have an even greater need for aviation talent – resulting in new job opportunities and further growth.
Consequently, our priorities have not shifted from our original long-term goals for the industry. In fact, the crisis has highlighted the benefits of AAM on the wider aviation industry as a complement to existing aviation links. AAM presents an opportunity to generate potential new revenue streams and long-term growth during a time when financial recovery will be a focus for the industry in the near term.
JW: What are some opportunities you see for the industry in Asia Pacific?
As the market grows, we're seeing increased competition between regions and cities looking to be first movers. In Asia Pacific, Singapore stands out as a contender for early implementation – it's a location that Skyports has worked in extensively. In 2019 we partnered with leading air taxi manufacturer, Volocopter, to build the world's first vertiport prototype in the city's Marina Bay, and we're subsequently working closely with the city's authorities and our vehicle partner to advance AAM in the city. We're also working with Osaka Prefecture in Japan to explore launching AAM services in time for the 2025 Osaka-Kansai World Expo.
Trials, tests and models reveal an application for AAM in all geographies, and not just urban areas but suburban routes into cities. There are use cases for all locations. The good news is that the fast, safe, flexible and environmentally-sustainable benefits of AAM mean that the transport systems of countless cities and regions could be improved exponentially by this technology.
JW: In what way do airports stand to benefit from the implementation of advanced air mobility? How can airports prepare for this transport solution?
There is huge demand for faster, more sustainable, reliable transport options between airports and urban hubs. It's little wonder we're already seeing some of the key players in aviation stake a claim in this burgeoning market. This is evident in the investment from the likes of United Airlines, Virgin Atlantic, American Airlines and Groupe ADP – one of Skyports' early investors.
Beyond the commercial opportunity, one major benefit that AAM presents is the extension of the air hub status and reach of an airport. The availability of AAM at an airport will mean that travellers are no longer just connecting between commercial jets at an airport but could also change between jets and air taxis to a whole new set of destinations, for example downtown locations and suburbs much closer to a traveller's end point.
We're currently defining with industry partners how to introduce air taxi services into London by identifying viable routes between London Heathrow and London City airport with stops in the capital in between. We know it will be essential to provide solutions to the challenges that exist to enable airports to benefit from AAM opportunities as quickly as possible.

Affiliate World Business Partner Skyports is a mobility company developing and operating landing infrastructure for the electric air taxi revolution, as well as operating cargo drone deliveries
CATEGORY
COUNTRY / AREA

Singapore
AUTHOR

Yun Yuan Tay

Skyports