Passenger Traffic Booming at Shanghai Airports During Chinese New Year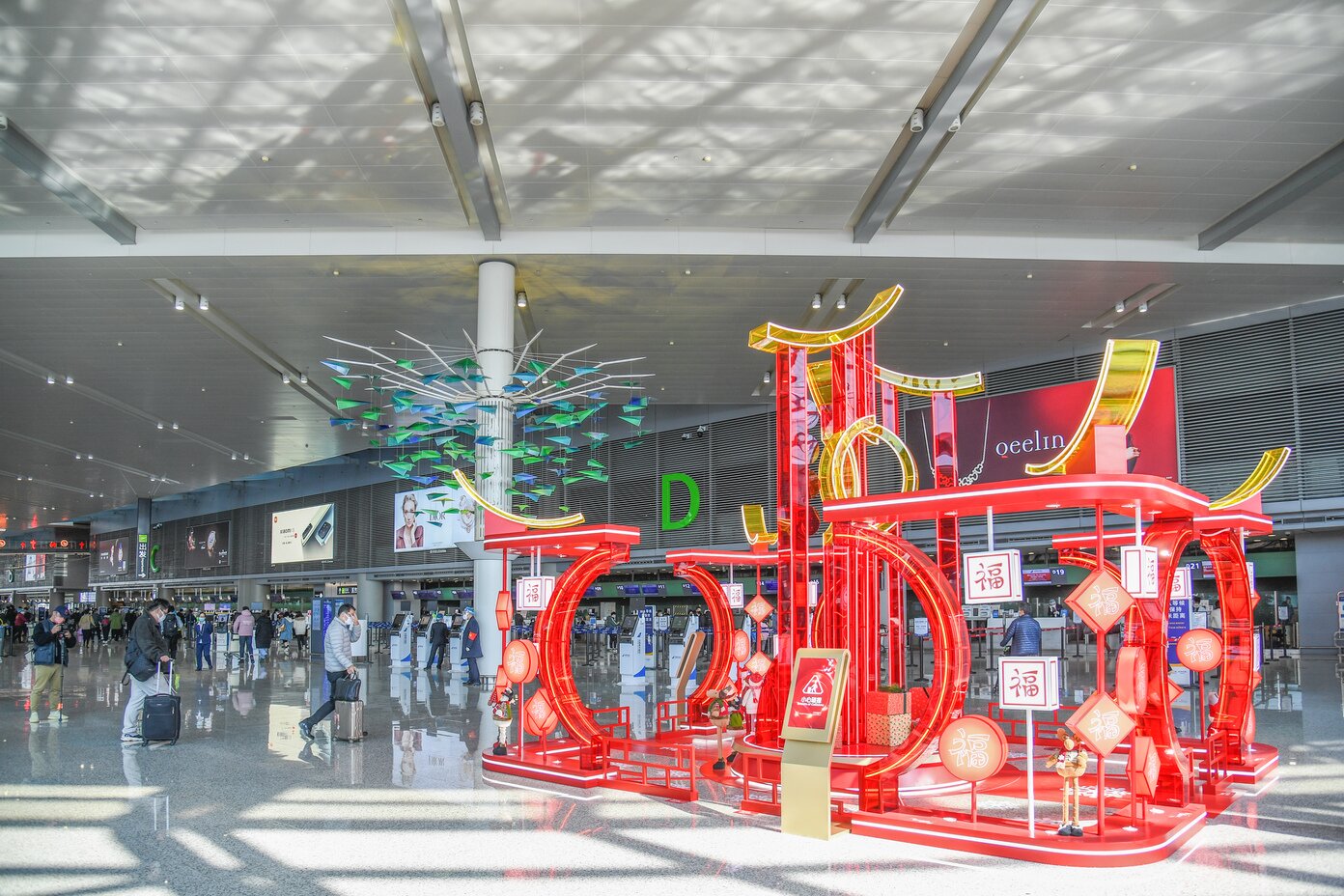 It is the Chinese New Year Holiday from January 21 to 27, 2023. In these seven days, both Shanghai Pudong International Airport and Hongqiao International Airport accommodated 10,681 flights, increased 17.3% compared to the same period of 2022 and recovering to 70% of the movements in the same period of 2019. Passenger volume of the two airports reached 1.35 million persons, up 74.5% year on year and returning to 60% of that in the same period of 2019.
International traffics in Shanghai are gradually resuming. Currently there are about 80 international passenger flights per day at Shanghai Pudong International Airport, which has doubled year-on-year, serving 42 destinations in 30 countries around the world. At the peak period of Chinese Spring Festival holiday, Thailand is the most popular international destination.
During the Chinese New Year period, decorations of Cartoon Rabbit and best wish blessings were displayed in terminals of the two airports to create a strong festival atmosphere for passengers. Shanghai Airport Authority also introduces passenger services like contact-free facilities, full self-services at the boarding process and accessibility channel for mobility impaired passengers at the two airports to bring more conveniences to passengers and enhance the airport services quality.
In Spring Festival Shanghai City experienced cold wave, fierce wind and low temperature . Shanghai Airport Authority launched the emergency response plan immediately to fight against the bad weathers to keep the airports in safe. Both Shanghai Pudong International Airport and Hongqiao International Airport accommodated flights dynamically according to weather conditions. While ensuring the deicing of the aircraft, the two airports organized and adjusted the check-in counters and security screening channels in conjunction with passenger flow situations. On-site staff were simultaneously beefed up to ensure the passenger service as well as the safe airport operations.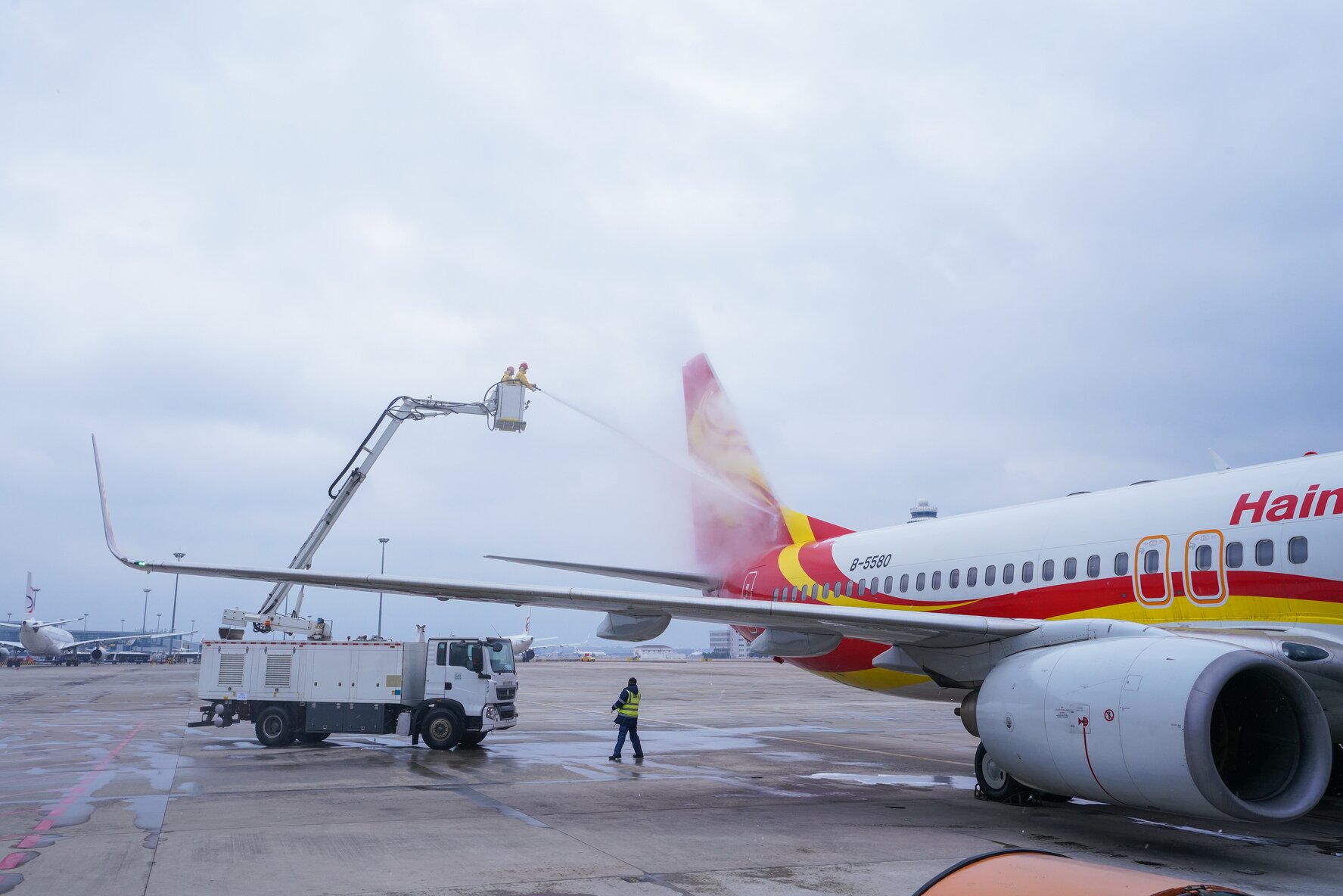 On Jan. 27, the last day of the Chinese New Year holiday, Shanghai Pudong International Airport and Hongqiao International Airport saw the peak of inbound passenger flow. Shanghai Pudong International Airport coordinated to increase the numbers of buses and taxis, facilitating the ground transport of arrival passengers. Free shuttle buses were also in standby to transport arrival passengers of the two airports at late night to major public transport hub in city.