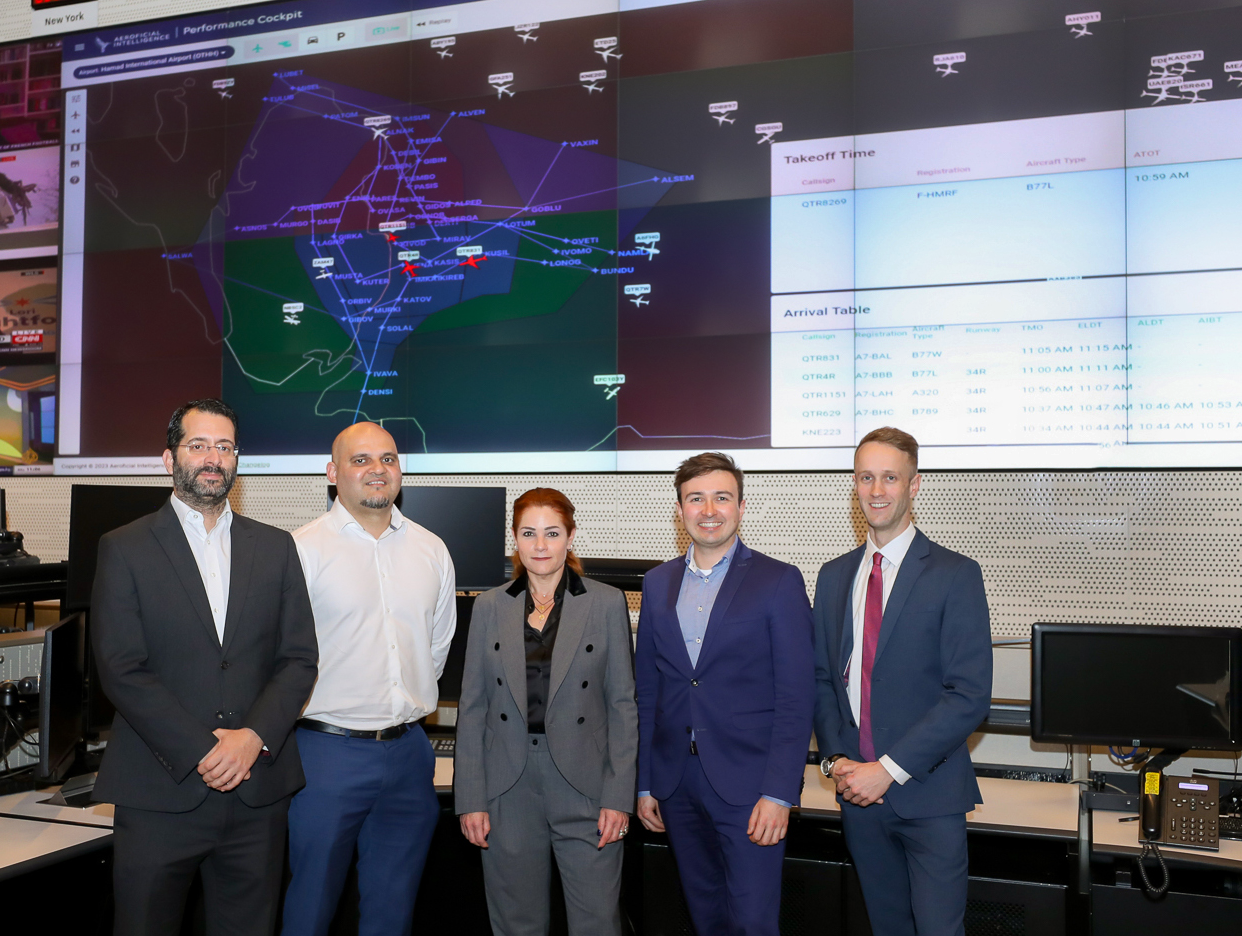 Partnering with Aeroficial Intelligence, the new software is being utilized in both Hamad International Airport and Doha International Airport
MATAR, the Qatar Company for Airports Operation and Management's Airport Operations Control Centre, Scheduling & Planning and Airfield Operations implemented the Performance Cockpit platform ahead of the FIFA World Cup 2022. The smart digital solution was built to offer operational intelligence for airport operations and air traffic control. MATAR partnered with Aeroficial Intelligence, a company specialized in empowering airport and air traffic management, using their software across all airport operations at Hamad International Airport (DOH) and Doha International Airport (DIA).

Powered by AI-driven technology, the Performance Cockpit is run completely on surveillance data as a turnkey and off-the-shelf digital solution. It measures areas such as air traffic operations and airfield movements to performance metrics to support daily operational excellence helping to save emissions, increase efficiency and to generate new and better insights.

Comprising of multiple software modules, it is customized based on MATAR's needs and provides in-depth analysis and reporting to support decision-making. The software monitors both DOH and DIA real-time daily operations such as ground movements, runway activity, the taxiways and air traffic situations.

MATAR Senior Vice President Operations, Mr. Ioannis Metsovitis, said: "The partnership with Aeroficial Intelligence, is testament to MATAR's commitment to investing in technological advancements to maintain its operational excellence and offer solutions that will benefit our growth plans and stakeholders. This will allow us to enhance automation, predictability, awareness and performance".

Aeroficial Intelligence, CEO, Mr. Julian Jank said: "We are on a mission to deliver the world's smartest analytics solutions to airport operations. We are honored to partner with such a renowned organization as MATAR and its excellent reputation in the industry to deliver the best service and highest operational efficiency supported by the latest technology."

In 2022, Hamad International Airport witnessed a surge in passenger traffic, with a Year-on-Year increase of 101.9%, transforming the FIFA World Cup year in Qatar into a tremendous success for the airport and the country. During the year, the airport welcomed over 35 million passengers and aircraft movements increased by 28.2% compared to 2021.

MATAR is set to continue their growth plan as Hamad International Airport Phase B of the expansion project commenced in January 2023, where the airport capacity will increase to over 70 million per year with innovative experiences and breathtaking features – setting new standards of excellence in the aviation industry.
CATEGORY
COUNTRY / AREA

Qatar
AUTHOR

Hamad International Airport