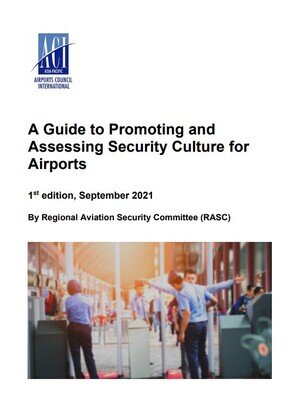 Over time, innovative and advanced security screening technologies have been introduced by airports to better protect the safety of passengers and staff. But airport security is not just about relying on the technology utilized. The most valuable but often underutilized security assets of an airport are its people and the security culture they contribute to. The benefits of security culture have always been widely recognized among the aviation security community as a crucial element but we acknowledge developing security culture can be challenging.
To help member airports, the Regional Aviation Security Committee has released the first edition of "A Guide to Promoting and Assessing Security Culture for Airports".
Written specifically from the perspective of airport operators, the Guide provides hands-on examples to help airports promote security culture, including methods for raising security awareness among general staff through trainings, communications, rewards system and more. The document offers practical tools for assessing the effectiveness of security culture. One of the tools highlighted in the document is a security culture survey that is designed to be used by airports of all sizes.
We encourage our members to download the document and share within their organisation.