Airbiz collaborates with Alaska Airlines on Seattle-Tacoma Airport gateway project
Airbiz is proud to announce its involvement in the highly anticipated SEA Gateway Project at Seattle-Tacoma International Airport (SEA).
The SEA Gateway Project represents a significant milestone in the ongoing evolution of Seattle-Tacoma Airport. With the strong growth in passenger numbers and increasing demand for world-class facilities, this project aims to modernise the airport, streamline operations, and offer an improved travel experience for millions of passengers each year.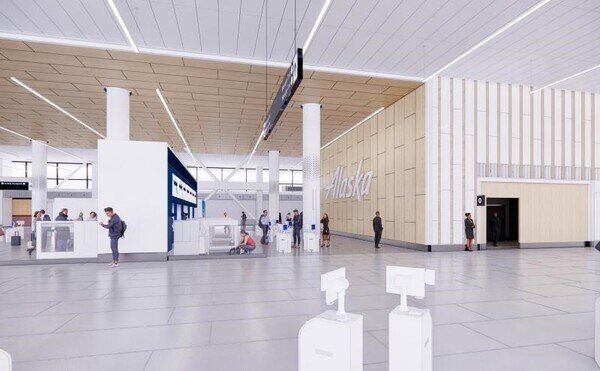 The Airbiz team is working closely with Alaska Airlines to help realise this vision. According to Shane Jones, Alaska Airlines' vice-president for real estate and business development: "SEA is our hometown hub, and we're thrilled to partner with the Port of Seattle to invest in our guests and reimagine what the airport lobby experience can be. In addition to transforming it into a bright, open, and beautiful space, we're looking forward to utilizing new technology and processes that will streamline how guests navigate the airport."
Airbiz' role includes developing a future vision for the lobby and check-in hall for all Alaska Airlines hubs, starting with SEA. Construction is underway and is anticipated to continue through to 2025. At this stage of the project, our team is helping Alaska Airlines understand the capacity requirements and passenger flows for each phase of construction.
"We are honored to be working with Alaska Airlines as they reimagine their check-in process which will be a major part of the SEA Gateway Project at Seattle-Tacoma Airport," said Kerr Lammie, Director at Airbiz. "Our team is excited to be part of the collaborative process that will deliver a transformative experience for passengers while creating a world-class facility which reflects the dynamic nature of Seattle and meets the evolving needs of the aviation industry."