ACI Asia-Pacific Emphasises on Growing Importance of Innovation and Technology in Airport Security Operations 
ACI Asia-Pacific has been playing an active role in representing and promoting airports' interests through ICAO in the area of aviation security.

The 11th ICAO Asia & Pacific Regional Aviation Security Coordination Forum (RASCF-APAC/11) was held in Bangkok, Thailand from 26-27 July, 2023. As an annual regional security forum, hosted by ICAO, the event was attended by over 70 aviation security experts from state regulators and industry associations from across Asia-Pacific region.

ACI Asia-Pacific presented a working paper to emphasise the growing importance of leveraging innovation and technology to ensure the long-term sustainability of airport security operations.

The shortage in aviation security manpower continues to be a global challenge. Many airports in the Asia and Pacific regions are still having difficulty recruiting and retaining a sufficient security workforce to meet current and future demands, resulting in longer queues and lower throughput at airport security checkpoints.
In response to the looming operational challenges, many airports have accelerated the introduction of innovative security technologies to help curb bottlenecks, and alleviate pressure on staff, and address resource shortages. Some examples of emerging security technologies that are increasingly being tested or implemented at airports worldwide include:
The use of Artificial Intelligence (A.I.) to assist screeners in detecting prohibited items in baggage screening;
The adoption of the concept of Centralised Image Processing (CIP) in cabin baggage screening to maximise productivity of screeners and equipment; and
The use of biometric technology for staff access control to enhance efficiency and save cost on manpower.
Despite the immense potential for these technologies to streamline operations, they should not be regarded as one-size fits-all solutions and may not be suitable for every airport. There might be more affordable alternatives available that can achieve the same outcome. Each airport should determine what best suits its operational needs and national regulations. Instead, what is more important is for States to ensure security regulations are non-prescriptive and outcome-focused, allowing operational flexibility for new technologies and processes to be implemented in a timely and efficient manner.
The ACI Asia-Pacific's paper was well acknowledged by the Forum participants. Besides, a number of other issues were discussed at the Forum, including the implementation progress of the ICAO Global Aviation Security Plan (GASeP), capacity building initiatives in the region, and sharing of best practices in countering landside and cyber threats.

Besides, ACI Asia-Pacific was also invited to present on our capacity building initiatives in the 18th Steering Committee Meeting of the ICAO Cooperative Aviation Security Programme – Asia Pacific (CASP-AP), which was held prior to the RASCF at the same location.

The next RASCF will be held in Q2 or Q3 of 2024, with the exact date and location to be confirmed.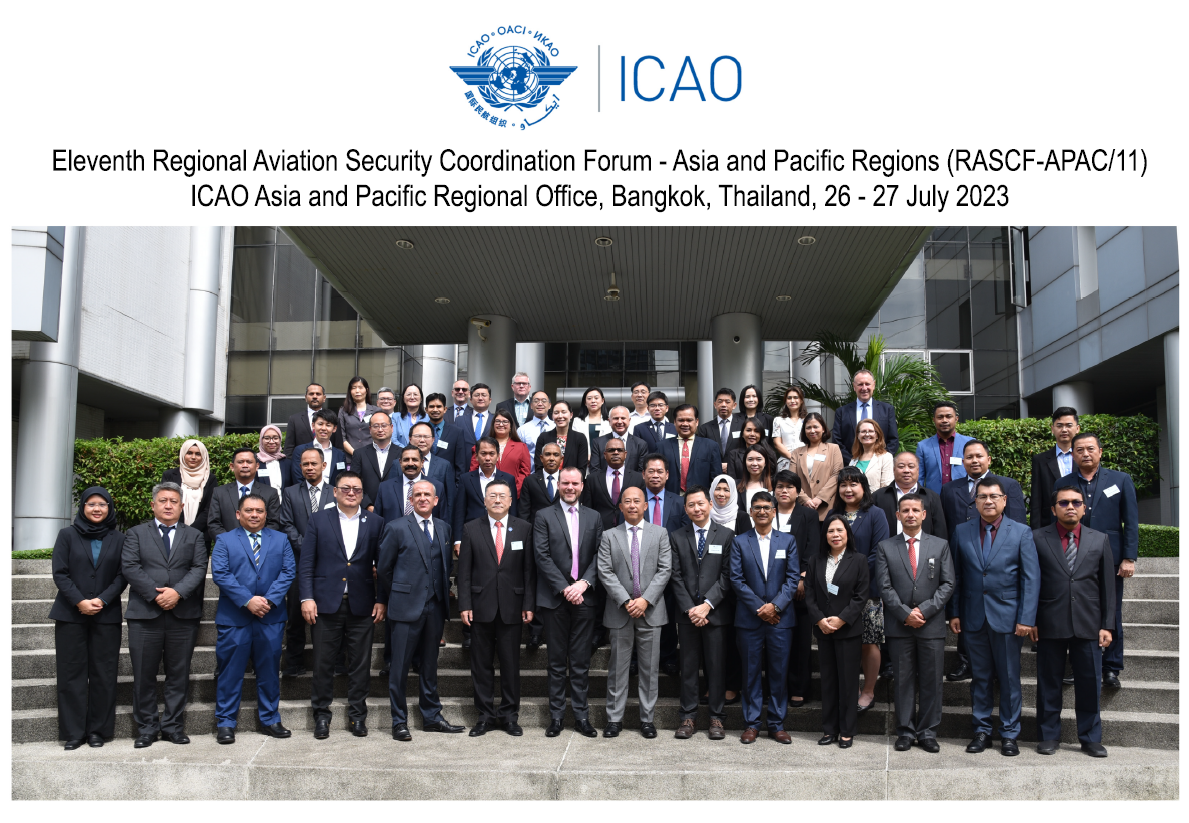 CATEGORY
COUNTRY / AREA

Hong Kong SAR
AUTHOR

Gary Leung, Manager, Security & Facilitation

ACI Asia-Pacific