Walking the Talk: Twenty-year Airport Veteran Turns to Teaching at Aviation Academy
Associate Professor, Mrs. Eun-Byul Kim discusses her views on how women can contribute to the recovery and achieving gender equality with our communications manager, Samantha Solomon.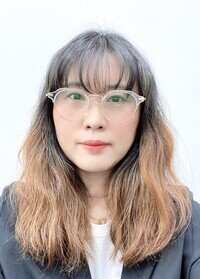 Q. How can women contribute to aviation's post-pandemic recovery?
When I encountered the COVID-19 outbreak news in January 2020 for the first time, a minor concern emerged in my mind that the outbreak could cause a deficiency at Incheon airport operations such as a short period of air traffic and passenger decrease. Looking back to the import of the MERS Coronavirus into the Republic of Korea in 2015, the reduction in operations was not significant and recovered within several months. I could not have estimated the extent of the upcoming severity of the COVID-19 impact at all.
On March 11, 2020, the World Health Organization declared COVID-19 a pandemic, which has had a disastrous impact on every part of the aviation sector. The ensuing crisis has been the worst ever in the history of the aviation industry. In time, however, the pandemic will ease, and air travel will begin to rebound.
Be ready for being familiar with the new normal. The world is changing fast, and it will be required to make an active effort to do business differently, from the customer experience to operations. It will be necessary to understand how customer expectations will change, and how operations will demand a greater collection of data and revolutionary digital technologies. Let's develop potential recovery scenarios considering customer expectations and extensive digitalization of operations. Scenario-based role play will benefit women to grow their ability to deal with the new normal.
Safety is of paramount significance
The pandemic has resulted in a lot of change due to the extreme reduction in operations. Therefore, it is important to understand the risks and safety issues in this context, and what we can do to mitigate against them. Female Safety Management System managers will contribute to identifying safety issues and managing risks.
Q. What positive signs of gender equality are you seeing?
While gender equality has been progressing globally, gender imbalance still exists in highly-technical specialty categories and professional leadership levels in the aviation sector.
To overcome the inequality gap, prominent women should provide constant and determined support in aviation to emphasize women's promotion.
On the other hand, initiatives such as the provision of the collection of workforce statistics and forecasting, in collaboration with ICAO, International Labour Organisation (ILO), and UNESCO as well as the ICAO Global Aviation Gender Summit and the IATA 25by2025 campaign, can increase the pool of women and encourage women to further develop their aviation careers.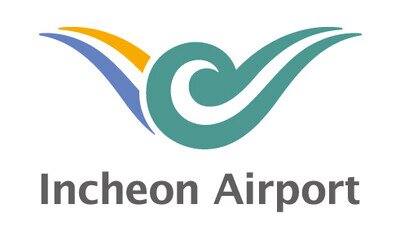 Q. What advice do you have for women entering the aviation industry?
I advise new female employees not only to do their assigned job but to volunteer for as many ad-hoc tasks as they can. Diverse work experience will be an initiative for them to start building up insights into work management.
Secondly, when working with diverse stakeholders who have different interests and insights into the business, try to get into the routine of listening to others' voices with open-mindedness and understanding others from their perspectives. This will help develop a broad business view and amplify the ability of right decision-making.
Lastly, it is a trivial tip for practical work. Try to record out of the ordinary situations whenever they occur. The accumulated records can be a resource for improving your competency in solving difficulties.
Following a twenty-year career at Incheon Int'l Airport Corporation in airside safety and regulatory compliance roles, Mrs. Eun-Byul Kim embarked on a new journey in September 2020 as an associate professor of Incheon International Aviation Academy to share her diverse airport-based experiences with aviation industry colleagues and try to transform airports' dynamic resources into academic values.
Mrs. Kim served as Chair of the ACI Asia-Pacific Regional Operational Safety Committee from 2012-2014.
CATEGORY
COUNTRY / AREA

South Korea
AUTHOR

Eun-Byul Kim

Incheon International Airport Corporation