Aviation Medicine: Bridging the Gap between Aviation and Public Health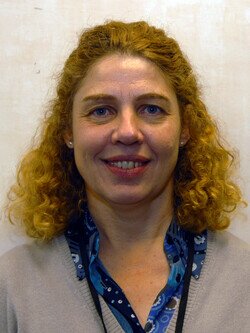 Among the judges for this year's Young Executive Award 2021 was Dr. Ansa Jordaan, Chief of the aviation medicine section at ICAO. In case you're wondering what aviation medicine is, it is a medical specialty which combines aspects of preventive, occupational, environmental and clinical medicine with the physiology and psychology of people in flight. It is concerned with the health and safety of those who fly, both crew and passengers, as well as the selection and performance of those who hold aviation licenses.
As the manager of CAPSCA, a global multi-partner programme that provides assistance to international airports and states to help build capacity to manage public health emergencies, Dr. Jordaan was ideally suited to evaluate papers addressing the topic of 'Passenger Facilitation under Pandemic'.
Dr. Jordaan's other current professional activities include memberships in the Aerospace Medical Association, International Academy of Aviation and Space Medicine Faculty, South African Society of Aerospace and Environmental Medicine and the South African Society of Occupational Medicine.
In an interview with Jeannie Wong, our head of communications and events, Dr. Jordaan shares why she pursued a career in aerospace medicine, the role of CAPSCA and her thoughts on the research competition.
JW: When and how did you get interested in aviation?
It was actually a coincidence. After having completed my medical training in South Africa, I applied for a position in a military hospital as they had the best technology and specialists available at that time. My rotation in the Emergency Department raised my interest in aeromedical evacuations and I requested a transfer to the Institute for Aviation Medicine.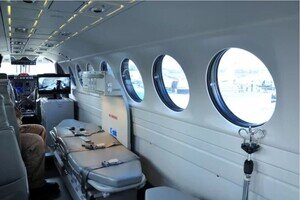 JW: What made you pursue an education and career in aerospace medicine?
Aviation opened a new world for me. I enjoyed the new concepts and diverse experiences, some of which were very stressful. Flying into an unstable country to evacuate a patient with a head injury in an unpressurised aircraft and having to resuscitate the patient on the tarmac and during the loading process is quite challenging. Aviation provided me with the opportunity to do Helicopter Underwater Escape Training and visit an offshore oil platform to audit their clinic. Not to mention the thrill of aerobatic flying as a passenger in a fighter jet!
Apart from those experiences, aviation medicine is a fascinating subject, as developments in aviation medicine must keep pace not only with developments in medicine, but also with developments in aviation. The more I learned, the more I realized how little I knew and that I wanted to know more. Just when you think you understand aviation medicine, you are exposed to a new area of aviation and have to learn something new. Aviation medicine involves regulatory, military, airline, helicopter, recreational, air ambulance and many other operational applications. Each area has different priorities and a different practical application of aviation medicine principles.
JW: Tell us more about CAPSCA and its role during the COVID-19 pandemic?
CAPSCA refers to the Collaborative Arrangement for the Prevention and Management of Public Health Events in Civil Aviation. It is an ICAO programme that bridges the gap between the aviation and public health sectors, providing guidance on public health events that can affect and be affected by aviation. Members include United Nations' organisations such as the World Health Organisation (WHO), international organisations like ACI and IATA, regional partners such as the US Centers for Disease Control (CDC) and national stakeholders including public health authorities, airports, airlines etc.
CAPSCA provides a platform for multi-sector collaboration. It supported the work of the ICAO Council Aviation Recovery Taskforce (CART) during the COVID-19 pandemic by uniting experts in several fields to develop technical protocols and guidance material. CAPSCA drafted the ICAO Manual on Testing and Cross-border Risk Management Measures (Doc. 10152) and provided practical tools to facilitate the implementation of public health corridors. CAPSCA continues to monitor the latest developments and will update guidance material accordingly.
JW: What was your impression of the submissions for the Young Executive Award 2021?
The submissions were of high quality, well researched and quite innovative. I think these young executives have talent and many positive contributions to offer aviation.
JW: Any advice for young talents?
Never stop learning, keep exploring, push your personal boundaries and challenge yourself. Change what you can and learn to adapt to the rest, but always stay true to yourself. Get up again, no matter how many times you fall. Enjoy what life has to offer!