In an interview, Vice President of Human Resources and Administration at Bahrain Airport Company, Ms. Hind Mahmood describes the value of education and how simple gestures of support can make a big difference.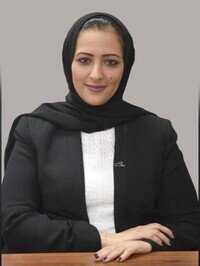 Q. How have/ can women contribute to the COVID-19 recovery in aviation?  
Men and women's contributions to the recovery process of the aviation industry are no different. We are all fighting the same battle against an invisible enemy and we must continue working together alongside the global community. Whether you hold an entry level position or a senior management role within the industry, it is crucial to adhere to government guidelines and international best practices. Doing so will minimize the risk of spreading the virus and, in turn, help the industry to recover faster.
Q. How can women support each other?   
Sometimes, women are the biggest gatekeepers of other women's success. The best thing we can do to support each other is simply offering encouragement rather than judging each other's choices. Women can form discussion groups where they come together in an informal setting for moral support, encouragement, and to discuss all the demands they face in and outside of work. Another good way to support each other is through mentorship and setting a good example for younger women to follow.
Q. What advice do you have for women entering the aviation industry? 
Aviation is an equal opportunity industry and many women have excelled, holding roles as engineers, ground staff, pilots, and executive management. Regardless of gender, getting the right qualifications is vital to achieving success in your chosen field, so dedicate ample time to your studies. Perhaps, most importantly, do not be discouraged by setbacks and remember that career development takes time.
Ms. Hind Mahmood is a Bahraini HR expert with more than 20 years of experience of heading HR functions and managing HR transformation in different sectors include banking and airport management. She has served as Vice President of Human Resources and Administration at Bahrain Airport Company for the past decade and has served as the Second Vice Chair of the ACI Asia-Pacific Regional Committee since 2018.