During the month of September, ACI Asia-Pacific is highlighting one of the top priorities in airport operations: security. Over the past decades, the landscape of aviation security has constantly changed with new security threats emerging and new, additional security measures being introduced. The initiative coincides with ICAO's designation of 2021 as the Year of Security Culture.
This week, we welcome the perspectives and insights from Paul Moulton, Head of Security at Perth Airport in Australia and member of the Regional Aviation Security Committee.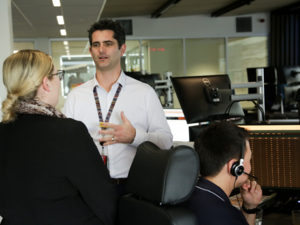 How did you get into the field of aviation security?
I have now been in the aviation security field for 14 years and began my career at Perth Airport as an Operations trainee straight out of secondary studies.
The Operations traineeship gave me exposure to the aviation security field where I was able to assume different roles within the security team including the Security Project Manager position. This role gave me the opportunity to be involved in significant terminal expansion projects as the security lead and ensure security was imbedded in design.
I am now Head of Security at Perth Airport and lead a fantastic team of aviation security professionals. My team's priority is keeping the passengers and staff at Perth Airport safe.
What are the challenges faced by Perth Airport in terms of aviation security?
Aviation is a dynamic and fast changing industry. Continually improving and upgrading our processes and infrastructure is critical in maintaining the safety of all travelers and workers which is the highest priority at Perth Airport.
We need to be up to-date on the changing government regulations and requirements and be knowledgeable in the ever-changing technology and how it can be used and adapted to Perth Airport in order to further strengthen Australia's domestic and international aviation security.
It is also a challenge to make significant security infrastructure changes within terminals and in an airside environment within a fully functioning international and domestic airport which pre-COVID processed more than 14 million passenger per year presents.
You need to be agile while still upholding the highest of standards.
We will roll out a campaign for 'ICAO Year of Security Culture' to showcase the implementation of our smart security checkpoint project and existing security controls and positive practices.
How do you create and promote a security culture at your airport?
The security culture at Perth Airport starts at the top of our organisation. This structure and ethos always sees our team put 'people first'. This commitment from the organisation drives our unrelenting efforts to keep everyone who works at or travels through our terminals safe.
We engage with managers and leaders from the airport community through regular meetings where we share security updates and learnt lessons. We also provide a clear message and understanding that the highest level of security and safety is expected at Perth Airport.
We also provide ongoing robust training for airport staff and stakeholders which encourages a reporting culture and how to detect suspicious activity along with opportunity to converse with relevant airport and government agencies to further develop their standards.
This year we will be using the 'ICAO Year of Security Culture' to roll out our own campaign to the airport community which will showcase the implementation of our smart security checkpoint project and existing security controls and positive practices.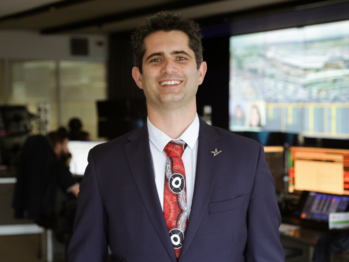 How do you see the future of security at your airport?
Perth Airport is moving towards greater use of touchless technology in all aspect of the passenger journey.
From trialing passenger biometrics that will enable a touchless journey for passengers from check-in, through the outbound checkpoint and then onto boarding.
Eventually, all international passengers will undergo three facial recognition scans: one at the new self-check in kiosks, based on their passport photo, another at passport control and then before they board their flight.
The days of having to take your laptop and aerosols out of your bag at airport security screening will also soon be a thing of the past.
Over the next two years, we will be implementing our smart security checkpoints with the introduction of a new body scanner and CT X-ray machine for screening carry-on luggage. It is designed to enhance airport security by improving the efficiency of the screening process and detection levels.
With this state-of-the-art technology, the impact of the screening process on the passenger journey will be greatly improved. This is aided by harmonising security and border processes between countries.
These advancements will dramatically advance our push to reduce the number of human contact points in terminals in a bid to speed up the processing of passengers and stop the spread of COVID-19.
The introduction of drones and artificial intelligence across the airport estate will also provide the ability to detect and respond to threats early.