Runway Safe Addresses Common Challenges of Runway Excursions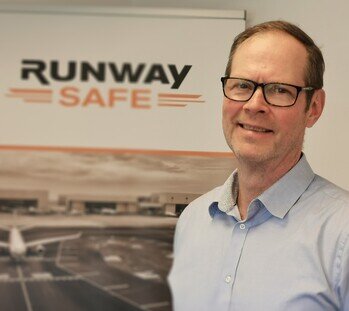 Joakim Frisk, Regional Sales Director APAC, Runway Safe Group provides insight into the impact, challenges and solutions to runway excursions.
Runway excursions are the most common type of aviation accidents globally, representing 22% of all accidents. According to ICAO, a runway excursion is a veer off or overrun off the runway surface. An overrun is when the wheels of an aircraft on the runway surface depart the end of the runway surface; a veer off is when the wheels of an aircraft on the runway surface depart the side of the runway surface. Either situation can happen during take-off or landing.
Impact to runway excursions
There could be severe consequences to a runway excursion depending on when and where the aircraft stops. Some runways are built close to the sea, rivers, cliffs, roads or other obstacles. In these instances, an overrun can lead to catastrophic consequences, not to mention damage to the aircraft and to the airfield installations. In turn, they can lead to costly delays and damaged airline and airport reputation.
Estimates place the cost of runway excursions greater than US$900 million per year. Runway overruns account for more than 50% of runway excursions.
Common runway challenges
Runway Safe, headquartered in Sweden and with a recently-opened regional office in Taipei (Chinese Taipei) has identified three common challenges faced by airports globally and in Asia-Pacific. In some cases, airports will experience a combination of problems or even all three.
Table top conditions of airport. For airports that have a runway located on the top of a plateau or hill with one or both ends adjacent to a steep precipice which drops into a deep gorge.
Space/environmental constraints. For airports that are located within metropolitan areas with limited to no opportunity to extend the Runway End Safety Areas (RESA) by acquisition of land.
Productivity/commercial. For airports that cannot afford to close their runway for a lengthy period of time or have flight restrictions inhibiting revenue or generally wish to increase capacity.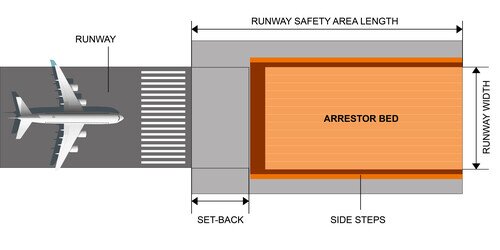 Engineered Material Arresting System
Having a good and reliable area at the end of a runway, a RESA, is the best way of mitigating the impact in case of an excursion of an aircraft. Fortunately, most runways have enough area for a sufficient RESA. But in some cases, there can be space limitations and a reduction of the runway's declared distances or a geographical extension is not possible. That is when installing an EMAS (Engineered Material Arresting System) is a suitable option.
The EMAS is a passive safety system that quickly decelerates an aircraft, bringing it to a safe stop in case of an overrun. The EMAS is a sustainably designed passive safety system in which the main arresting component of the EMAS is often foam glass, which is made from 100% recycled glass.
For each installation, the EMAS is tailor made in design and construction for maximum arresting capacity on the space given.
Runway Safe's EMAS systems now serve over 135 runways worldwide and have been credited with safely arresting 16 aircraft, ranging from Cessna Citation through to Boeing 747, saving the lives of more than 350 passengers/crew. In most cases, after extraction from the EMAS, every aircraft was able to fly again shortly thereafter. Only the sections of the EMAS damaged by the overrunning aircraft´s landing gear need to be replaced.
First EMAS in South America
The Runway Safe Group recently announced it will be providing South America´s first green EMAS systems for installation at each runway end (17R-35L) at Congonhas Airport (CGH) in Sao Paolo, Brazil. CGH is Brazil´s second busiest airport serving more than 25 million passengers in 2019. The installation of the safety systems is scheduled for later in 2021.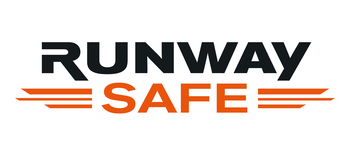 An ACI Asia-Pacific World Business Partner, the Runway Safe Group offers tailormade runway safety systems for airports around the world. Its safety systems are designed by highly-experienced engineers and approved by aeronautical regulatory bodies such as ICAO and the Federal Aviation Administration (FAA).