The aviation sector and global economy have long been coping with the almost two years-old consequences of the pandemic. Thus, when Marsh committed to joining ACI Asia-Pacific as a World Business Partner early in 2021, they were happily welcomed but Jeannie Wong, Head of Communications and Events couldn't help but ask "Why are you joining now at this juncture?"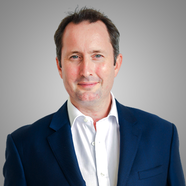 Jago Harvard-Walls
Senior Vice President for Aviation and Aerospace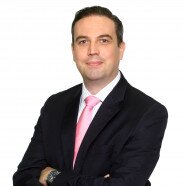 Paul Barker
Head of Aviation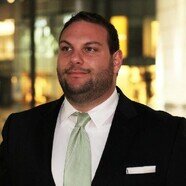 Talal Darras
Senior Vice President for Strategic Risk Consulting
Jago Harvard-Walls, Senior Vice President for Aviation and Aerospace, who is based in Singapore said, "In the last 12+ months, our Marsh Airport Group proposition has developed greatly and we now feel in a stronger position to contribute more proactively to the ACI community as a WBP by helping Airports assess their changed risk profile in order they can focus on seizing the post COVID opportunity. Additionally, we feel strongly that ACI allows us to truly understand the key priorities that the Airport community have within each of the regions. This allows Marsh to match our capabilities to these priorities so that we can be more effective in supporting the Airports within the region in addressing these challenges.
Head of Aviation Paul Barker, chimed in from Sydney and said, "Beyond Digitalisation, we believe ACI has been a great unifier in bringing together all Airports in trying to understand the environmental responsibility of the sector. The Airport Carbon Accreditation scheme launched by ACI and the significant uptake of Airports to get carbon neutral status is a very significant commitment. I am sure recent events have evidenced to Airports that as an industry, it must take sustainability seriously and all efforts should be made to reach the 2030 milestone ahead of time. Certainly, as a risk advisor/insurance broking "supplier" to the sector we are also conscious we have an equal responsibility to the environment and sustainability. As a consequence, we are very proud of the fact that Marsh is 1 or only 2 insurance brokers signed up to Sustainable Markets Initiative (SMI) Insurance Task Force launched by Prince Charles earlier in 2021 in order to create a more resilient and net zero global economy."
Talal Darras, who is Senior Vice President for Strategic Risk Consulting in Dubai, added, "Fundamentally, we are very excited to be part of the leading Airport community for Airports. We believe Marsh Airport Group can be a valuable WBP to the membership of ACI and we look forward to supporting both ACI and individual Airports in meeting the challenges of the sector in order to return to an era of strength post-COVID."
As a significant amount of time had passed since when the pandemic first broke out (by now, 18 months and counting), the Marsh colleagues were asked whether they had observed any changes over time in the overall risk landscape.
Paul was the first to respond and said, "Certainly, what we initially saw from a risk perspective was Marsh supporting Airports in taking swift measures to safeguard the wellbeing of passengers and the wider airport community. Moving on from these initial months, Marsh has been working closely with both Airports and Insurers to ensure flexibility was provided around coverage, premium payments and claims. Now we are supporting our clients on focusing on the path to recovery as the potentially sudden shift from stationary position to a busy Airport facility could lead to various risk issues arising.
Talal added, "What is now exciting to witness is due to efforts of both the Airports and the Middle East governments, we are starting to see green shoots of recovery. What was reinforced during the pandemic is how Airports are of national strategic importance to all countries both in terms of business and tourism, which are the lifeblood of many of the nations across the globe."
Jago also added "Last year all Airports suffered due to the COVID impact but what has been interesting to observe is the regional difference in recovery between different nations. If you look at Singapore, it is still in a challenging position even though they have seen a significant increase in cargo movements. Whereas China has seen a remarkable bounce back in terms of its domestic passenger numbers, which are now only mildly off those of pre-COVID.
Clearly 2019/2020 continued to be a challenging environment and the resilience by the Airport sector to ride the current storm is hugely commendable, Paul added. He said, "I have been impressed by the adaptability of Airports finding new revenue streams in order to keep cashflow moving, as well as the drive to come out of this crisis as a stronger business. I believe the best remark though to encapsulate the change to the sector was best stated United Airlines' CFO, who said "Before COVID, we modelled our worst-case scenarios based on the financial impact of 9/11, followed by a recession…it turns out we weren't even close". I believe this comment perfectly sums up the need to reset and use risk assessment and analytics to relook at the exposures so as to meet the future challenges of the Airport sector."
As someone who has worked within the Airport industry, Talal witnessed first-hand how Airports made the evolution to become more digitalised thus improving efficiency of Airport operations and safety/security of passengers. COVID fast tracked this evolution and there is now the need re-evaluate an airport's risk profile.
Another observation by Jago over the last 18 months is there is still a great deal of construction airport either planned or underway in Asia. He said, "At this time, we believe there is close to USD 300bn of Construction Projects in Asia, which even though a large proportion sit within China, there are exciting developments happening in India, Taiwan, Thailand, Vietnam and Philippines. Even though there are minor delays to some Projects, it is clear these billion-dollar projects evidence Airports are exciting ventures for investors/governments who can see the long-term growth and benefits in this sector.
ACI Asia-Pacific's recent @ACIAPAC Online virtual event series saw many discussions on the expedited digitalization in the airport sector. Marsh also led one of the sessions in which panellists deliberated over how post-COVID digitalization changed the risk profile of airports.
When probed further on key recommendations for airport leaders considering prioritizing their digitalization journeys, this is what Talal had to say about the matter:
"I believe there is a 3-step approach."
Airports engage with all stakeholders to gain their appreciation that this issue does not just sit with the IT department. As we know from research undertaken by Marsh, 65% of all cyber related incidents are due to employee negligence. Hence, it is vital that an educational process is undertaken with all stakeholders.
Consequently, by getting the buy-in of the wider departments, it will greatly help with the next step, which is the undertaking of a Cyber Risk Assessment*. It is important Airports understand their starting position before even considering what remedies they can pursue.
Should the results of the Cyber Risk Assessment determine the exposure is significant enough to warrant the exploration of a Cyber policy, then it is important the key stakeholders understand the value of the policy. For example, one of the key benefits of the policy is it provides access to third party specialists – PR, Forensics, etc. These specialists can be hugely significant in helping to reduce the financial impact of a cyber breach, as well as managing the reputational challenges of a cyber risk."
*Cyber Risk Assessment is a tool developed by Marsh for use by organizations including airports.