In the 'Meet the Board' series, we are featuring and introducing the members of the ACI Asia-Pacific Regional Board. We will get to know them better by learning about their leadership style, their thoughts on the next generation of leaders and, unavoidably, the impact of the pandemic.  
In this edition of 'Meet the Board', we are proud to feature the president of the ACI Asia-Pacific Regional Board and Chief Executive Officer of Changi Airport Group of Singapore, Mr. Seow Hiang Lee. Not only is he steering the leading airport in customer experience in Asia-Pacific through the crisis of our lifetime, his steady guidance is helping our association navigate through these challenging times.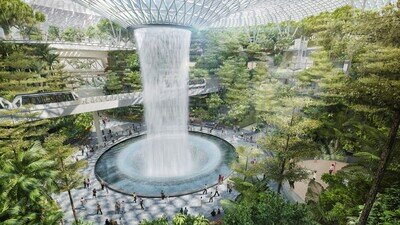 Which leadership skills have served you most? 
COVID-19 is a good test of whether the leadership principles we hold true in peace time apply in a crisis. The foundation which we laid over the past years is not to be taken for granted. 
Success is never final, and failure is never fatal. One should never get over enthusiastic when things are going well, nor be too despondent when things are down. This equanimity of perspective plays out in times like this. 
What have you had to do differently in terms of leading your team during the pandemic? 
While COVID-19 is unprecedented, it should not be debilitating because it is a known fact that the aviation industry is always volatile, being inherently a very local and global business at the same time. The success of aviation is sometimes also its vulnerability, as it feeds off the underlying forces of the domestic, regional and global economy. 
As an airport operator, I believe that there always has to be a careful balance between standardising operations and pursuing innovation. The ability to maintain this fine balance would put us in a good stead to ride through the volatility of aviation. 
Has there been a silver lining arising from this pandemic crisis and if so, what? 
Humans have always had an insatiable demand to fly and for lives to be connected. Aviation's raison d'etre will never go away. The industry's role of connecting lives, linking cargo flights and transporting medical supplies are even more important during this period.
Sometimes it is only through a crisis that we see the importance of our mission, for the work that we have been doing all these years. 
The aviation industry has overcome many crises before, such as SARS and the global financial crisis. While we are currently going through the trough of this pandemic, once we get over this dark cloud that is hanging over us, I am confident that the industry will prevail and only emerge stronger than before. 
CATEGORY
COUNTRY / AREA

Hong Kong
AUTHOR

Communications

ACI Asia-Pacific