In the 'Meet the Board' series, we are featuring and introducing the members of the ACI Asia-Pacific Regional Board. We will get to know them better by learning about their leadership style, their thoughts on the next generation of leaders and, unavoidably, the impact of the pandemic.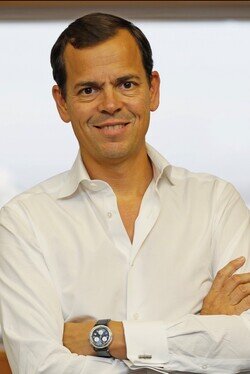 Mr. Emmanuel Menanteau is the current First Vice President in the ACI Asia-Pacific Regional Board, representing Cambodia Airports in his capacity as board member and area director of VINCI Airports.
Mr. Menanteau began his career in aviation over 25 years ago, firstly on the equipment side of the industry, with Sextant Avionique, then Thales. Based largely in Asia, Mr. Menanteau became very familiar with airlines, serving their needs for aircraft systems, simulators, etc.
He later joined VINCI Airports and was appointed CEO of Cambodia Airports in 2011. By 2016, he was Co-CEO of Kansai Airports in Japan.
Today, Mr. Menanteau continues to lead as one of the regional directors for VINCI Airports, looking after airport assets across Northern and Eastern Europe, and Southeast Asia.
What have you had to do differently in terms of leading your team during the pandemic?
Before the pandemic, I was coordinating assets across the regions, small and large. I travelled extensively to interface with our airports' local CEOs, management teams, and full range of clients, stakeholders, etc. Since the pandemic, that has been almost impossible. My last long trip to Cambodia was in March 2020. Somehow, we had to continue meeting with the team and people, find other ways to interface. As with most companies with work-from-home arrangements, to make up for not being able to meet physically, we used different technologies and pushed for more virtual interactions with regular weekly calls, especially for crisis management.
It was a real challenge but we needed to do it to keep the team spirit across our network. At our airports, many are local staff but we also have to keep the link with those who are expats. They haven't been able to visit family and friends in other countries for more than eight or nine months. Some have had to deal with very personal, family and also medical issues.
Like all members of the VINCI Airports executive committee, I was hands-on with frequent virtual Teams or video communications.
We are very much aligned with the policies ACI is advocating across the world, especially to rebuild the trust to travel.
Apart from COVID-19, what are the most pressing issues for recovery facing Cambodia Airports? 
We are very much aligned with the policies ACI is advocating across the world, and especially to rebuild the trust to travel. In order for passengers to travel, governments and states need to ease travel restrictions, do away as much as possible with the quarantine and use pre-departure tests instead.
We need to push for states to create new policies to guarantee that passengers who travel are tested negative to COVID in order to avoid quarantine measures. These have made passengers not willing to travel. We would like to see governments and states establish policies for pre-departure tests in place of quarantine, and depending on the levels of contaminations, to establish different measures accordingly.
We need to continue advocating for countries to ease their travel restrictions, especially in Southeast Asia, for the ongoing discussions for air travel bubbles. It is important for countries where levels of contamination are low, to reopen borders and the arrangements for people to travel again.
What are you most proud of at your airport(s)?
VINCI Airports has a resilient model and an agile organization. We have adapted quickly to the crisis, without knowing when or how it will end, deployed sanitary measures everywhere to make our airports safe places for passengers and staff. In fact, our airports have pushed forward to submit to relevant groups to achieve accreditation, including ACI's Airport Health Accreditation. (note from editor: all three Cambodia Airports' airports obtained the health accreditation in November 2020)
We also adapted objectives, development plans, operations, capacity essential for crisis management, reorganizing in order to cope with the reduction of traffic and making sure that as we face the crisis, to be reborn more strongly when traffic returns.
There are still many questions on recovery, with many questions on traffic forecasts and when the industry could recover to 2019 levels, but VINCI Airports will be in a position to seize the growth because we are a global company with airports in 12 countries.
Has there been a silver lining arising from this pandemic crisis and if so, what?
What we haven't seen before this crisis is the way we have adapted the organization. The way the team is able to organize itself to adjust and face the situation will especially be helpful in the long run. I don't think any airport organization planned for such a long crisis.
The aviation sector is one that has suffered the most, spilling over into tourism and transport. Airlines received support from governments but this has not so much been the case for airports. Airports have had to fend for themselves to survive. By taking drastic and difficult measures to get through crisis, airports will be reborn stronger for the future.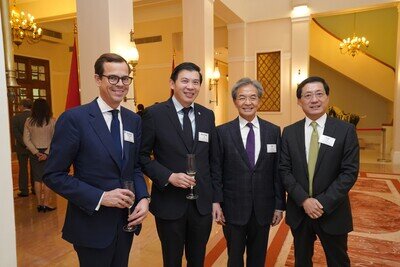 Any closing words of encouragement to ACI community?
It is important for us to keep optimism. Humanity and human beings are made to travel and meet. Mobility is part of our DNA today. People are made to meet. This sector industry will restart. People will want to travel again. Our aviation sector is a fantastic sector, with bright and fantastic innovations.
Now it's important to rebuild trust, reconnect our airports with traffic. VINCI Airports will take its role in rebuilding the economies, restoring connectivity. We are very keen to support our great industry, coordinating among stakeholders, with ACI advocating policies. We will come out this crisis together and be stronger to face other issues, such as the environment, which is still a priority for us.