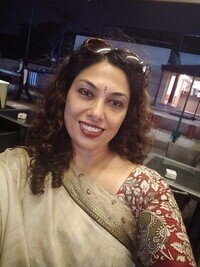 While most of us worked from home in 2020, the narrative played out in various ways. Some established themselves and found their airstreams, while others, whose conditions were not conducive, were negatively impacted. Both men and women faced long working hours and even a loss of a sense of self from not being physically present at work.
During the pandemic, civil aviation in India was classified as an essential service. Whether deployed as pilots, air traffic controllers or flight despatchers, they worked relentlessly. People in terminal operations, security, maintenance and guest relations worked at the frontline at a time when the real risk of COVID-19 was unknown. As much as health workers and police, they too are real-life heroes.
The human psyche is endlessly fascinated with flying objects. Giving wings to the dreams of women aspiring for a career in aviation is the fact that India has emerged as the third largest aviation market, according to ACI. This is the perfect launchpad for women to drive the recovery of an industry that is crawling back to life, having been pushed to the brink of collapse during this pandemic.
Flexibility in technology
The flagbearers for women in aviation are the glamourised jobs – pilots and cabin crew. Technical roles in aviation have long been a bastion of the 'boys'. The pandemic has highlighted the fact that if work can be done from behind a screen, using technology, the sky is, literally, the limit. As airport technology allows operations to be managed remotely, more women could benefit from flexible timings. Data has shown that women are oriented towards safe operations where diligence, focus and concentration are key.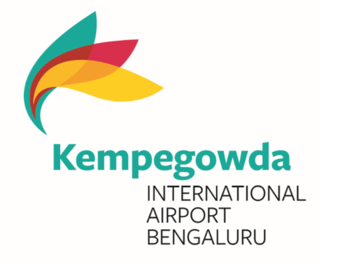 Mentoring
Without doubt, this is the time for women who have (had) successful careers in aviation to step up and mentor other women. Understanding the unique paths women have forged could be a source of strength and insight for those aspiring for success. At almost 20%, India has the highest proportion of female pilots as compared with other countries. This, in itself, should encourage more women to consider aviation as a career.
Careers beyond the glamour jobs
In a country that produces approximately 1.5 million engineers annually, of which at least 20 percent are women, Indian women could consider cutting-edge and exciting careers in R&D, maintenance and operations in aviation. A higher representation of women is required in frontline and critical airport operations – fuel & ground handling, firefighting, in cargo and the airside – to create a balance.
#Choosetochallenge
There is a paucity of information on how to get into the sector. Each year, one-off events commemorate Women in Aviation, with minimal impact. Creating meaningful programmes to pique the interest of young women – pointing them in the right direction – would be of immense value. Most importantly, women must aspire and apply for every position in aviation for which they are qualified – gender should not stand in the way of their dreams.
Imagine this scenario: A team of women pilots making a perfect landing under complex CAT IIIB conditions, supported in their communication by a female air traffic controller and being guided to the parking bay by a woman apron controller.
Actually, don't imagine it – it already happens!
Ms. Archana Muthappa, Head of Corporate Communications, Bangalore International Airport Ltd.is a seasoned Brand and Corporate Communications leader with more than twenty years' experience at national and global agencies and holding senior in-house roles. She was recently named one of Reputation Today's (India's first magazine for Public Relations and Communications professionals) Top 100 Most Important Professionals in PR and Corporate Communications, and under her leadership the Corporate Communications team at Bangalore International Airport ranked number five among in the Top 30 Corporate Communications Teams.
CATEGORY
COUNTRY / AREA

India
AUTHOR

Archana Muthappa

Bangalore International Airport