Supportive Working Conditions and Tolerance Contributing to Equality in the Workplace
Group Corporate Communications Director at Kansai Airports, Mrs. Namiko Suzuki details the evolving role of women in Japan, the need for audacity and transferring skills from the household to the workplace with our communications manager, Samantha Solomon.
Q. What positive signs of gender equality are you seeing?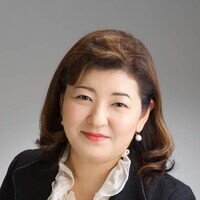 The gender equality situation is certainly improving, especially in the aviation industry. It Is true that there is still a very low percentage of female executives but is not unusual to see women in middle management anymore. Since the creation of Kansai Airports (KAP), the gender gap at the group has always been very small. As part of a governmental organisation, the staff have been treated on the basis of equality. Recently, we have also seen a trend of more women returning to work after marriage or maternity leave. At KAP, 83% women and 100% men return to work after parental leave leading to the same average working years between men and women. Companies implementing supportive working systems and conditions such as flexible working hours, remote working and maternity leave are very much contributing to this improvement. As seen from the feedback from KAP employees, receiving support from colleagues and a more tolerant attitude to taking paid leave is also a contributing positive evolution in the office. When a company makes employees feel like each person is accepted in the workplace, they are more likely to generate more ideas and dynamic changes.
Q. How can women support each other? 
Diversity, especially in gender, is one of the greatest challenges in the Japanese workplace. In the past, a woman's role was to care for her household while a man was viewed as the breadwinner of the family who often worked away from home. With more opportunities opening up in modern society, women are beginning to venture out of their traditional roles, and many are seeing their 'new' role in a 'new' light. Her responsibilities have increased and are now extended beyond her household.
As we all know, caring for a household requires many skills, sometimes multi-tasking which requires both physical and moral support. While the 'lady of the house' caters to basic needs of the household (cooking and cleaning), she also plays the role of her family's trusted confidant whose job it is to accompany lost ships to calm and safe water in life's journeys. Both arms of support are vital for any success in any given cause. That is where women can support each other since nobody understands women more than women themselves. A woman's devotion is unparalleled whether it is to her children or to her organization. The multi-tasking skills, which are instinctive to women in general, is most useful in a fast-pace competitive workplace.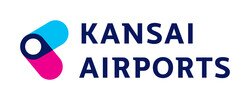 Q. What advice do you have for women entering the aviation industry? 
Even though today it is still a male-dominated industry, we do see the increase of female employees and rise of female management. I believe there are many opportunities for more women entering the aviation industry, just as in any other industry.
It must start with the women themselves taking opportunities to make more use of their abilities without being bound by the traditional view of the society.
During the typhoon Jebi which hit Japan in 2018, six women and two men held down the forte in media relations, working 24 hours for 10 consecutive days followed by intensive long working hours for nearly a month before the airport could operate properly.
It is not about being a woman, but about the audacity to take responsibility and navigate through troubled water using one's abilities.
Mrs. Namiko Suzuki is Group Corporate Communications Director of Kansai Airports, the Japanese arm of VINCI Airports, where she and her 15-strong team manage branding, media relations, crisis communications, events and sponsorship for Kansai International Airport, Osaka International Airport and Kobe Airport. Before joining Kansai Airports in 2018, Mrs. Suzuki spent thirty years in branding and communications roles at several leading financial firms.