#DYK our Japanese secondee contributed remotely to 2020 digital transformation projects?
Meet Hiroki Shibata, Executive Assistant at ACI Asia-Pacific and secondee from Narita International Airport Corporation. He explains his experience of unique work, travelling and quarantine arrangements in Japan and Hong Kong during the pandemic.
Mr. Hiroki Shibata, an employee at Narita International Airport Corporation in Tokyo, Japan, arrived in Hong Kong in September 2019 with his wife and newborn son for a two-year assignment as a secondee with ACI Asia-Pacific.
Exposure in communications, digital and events
Joining the Communications and Events team, Hiroki initially supported the preparations for the 15th Regional Assembly, Conference & Exhibition which was to be held in Nara, Japan in April 2020 though unfortunately, subsequently cancelled. With the outbreak of the global pandemic, Hiroki, wife and son returned to Japan to be with family in February 2020.
With all events cancelled for 2020 and back in Japan, Hiroki continued actively engaging with the Communications and Digital Team with multiple virtual calls and constant messaging each week to pull off two major digital transformation projects: the corporate website revamp and members engagement platform. A quick learner, Hiroki worked tirelessly online to meet many tight deadlines in order to roll out the projects on schedule.
"Though working remotely, the online, collaborative platform enabled me to carry out all tasks and facilitated critical communications with colleagues in Hong Kong. This also helped to mentally support my motivation and wipe out the sense of isolation," recalls Hiroki Shibata, Executive Assistant, ACI Asia-Pacific.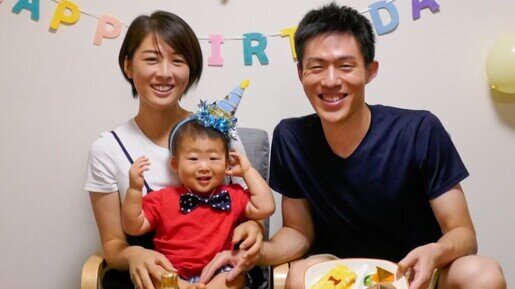 Quarantine experience
After a difficult 10-month stay in Japan under a state of emergency, Hiroki travelled back to Hong Kong in early December 2020 as the situation in Hong Kong seemed more stable. At the time, everyone arriving at Hong Kong was required to undergo 14 days compulsory quarantine at a hotel to comply with government regulations.
Upon arrival, Hiroki and family were guided to Midfield concourse at Hong Kong International Airport which has temporarily been designated as a testing center for travelers to undergo all necessary precaution steps, including a deep saliva test, before moving on to the quarantine facility. Fortunately, the whole family tested negative, though the prospect of a 14-day lockdown created a lot of anxieties. But, with the attention and care from colleagues, he managed to overcome all the ups and downs in this new normal.
Future
Hiroki is full of gratitude for the teammates who engaged him in providing an efficient digital platform when he could not physically work at the office. The experience taught him the importance of being well-prepared and sharing project progress mutually at regular intervals. He will continue to be part of ACI Asia-Pacific team until his return to Narita in late June 2021. "I firmly believe my experience cultivated during this time will enable my further development and play a key role in Narita Airport in the future," concluded Hiroki.
Hiroki Shibata graduated from the Faculty of Intercultural Communication at Hosei University in Tokyo, Japan, specializing in Islam research – Muslim life in Japan. His research paper was recognised at a university conference. After graduation, he joined Narita International Airport Corporation and has since rotated through the Community and Environmental Affairs Department to lead airport green fields leasing and the Operations Department as a ramp controller.
CATEGORY
COUNTRY / AREA

Hong Kong
AUTHOR

Communications

ACI Asia-Pacific