#DYK ACI Asia-Pacific is undergoing a digital transformation?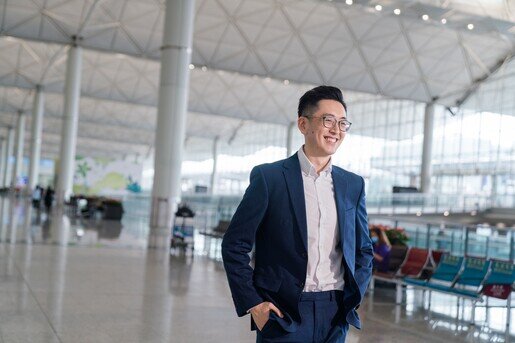 Meet Jeff Chan, Assistant Manager, Digital Marketing and Communications and the driving force behind the digital transformation at ACI Asia-Pacific.
The COVID-19 pandemic has changed the way many of us work, with digital tools and technology arguably becoming more important than ever. To stay current, companies must lean in to operate with a digital mindset. ACI Asia-Pacific is firmly committed to leverage digital technology to strengthen our relationships with members and represent the interest of airports.
Datamining and member outreach
As a membership-driven organization endeavouring to continually improve communications with members, our digital transformation started by thoroughly reviewing the existing membership data. A large-scale membership data mining and validation exercise was carried out starting in May to review 2,000+ individual entries and reach out to members to update and validate their contact information. We appreciate that more than 70% of members responded to the call for review and provided updates.
All-in-one digital platform
Besides validating members' details, we sought to leverage and utilize more functions on Glue Up (previously known as EventBank), the digital platform already in use for our events management and registration, and extending its use to communications, marketing and membership management. It helps that the platform was designed specifically with non-profit organisations and associations in mind. Members will soon be able to directly and actively manage their contact details, profiles, subscription preferences, etc. Our priority is to make sure that relevant content and necessary information are effectively communicated to our members.
My aim is to transform ACI Asia-Pacific digitally as a regional airport information hub. Through the new initiatives of website revamp and digital platform deployment, both of them will help to accelerate our digital footprints and brand presence with the concerted efforts of marketing communications.
New website
To further enhance members' digital experience with ACI Asia-Pacific, work is already underway to revamp our website. The new design aims to be more contemporary and vibrant, enabling intuitive access to updated content, member resources, publications and industry insights. We are also working to facilitate greater engagement opportunities with all our members through the website's content.
CATEGORY
COUNTRY / AREA

Hong Kong
AUTHOR

Jeff Chan

ACI Asia-Pacific