#DYK ACI Asia-Pacific introduced a Communicators' Network to strengthen and amplify airport communications efforts?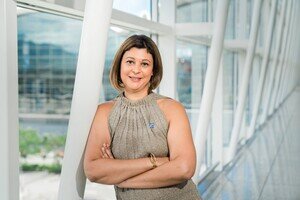 Meet Samantha Solomon, ACI Asia-Pacific's Manager, Communications and focal point for the Communicators' Network.
Communications plays an important role in achieving the new strategic direction of ACI Asia-Pacific. The association is enhancing regional services to meet members' needs and actively strengthening advocacy efforts. Communications, through the traditional channels and increasingly through digital and social channels, is integral to these efforts. It also serves to grow awareness of the ACI Asia-Pacific brand with the region's stakeholders, including the media. The outbreak and severity of the COVID-19 crisis has reinforced the need for the industry to work together, creating the impetus for standing up a group of professional communicators amongst the membership. The Regional Office established the Communicators' Network in March 2020 with an initial 36 communications and marketing representatives from members across the region, and continues to grow.
Communicators' Network
As the association representing regional airports' interests, ACI Asia-Pacific wants to establish a mutually beneficial working relationship through an open approach to welcome creative suggestions and exchange information. The Network supports each other by amplifying accomplishments, innovations and showcasing the economic and social value airports bring through media relations, content creation, social channels and more.
Advanced collaboration through effective communications
As a seasoned aviation communications professional, Samantha believes running a Communicators' Network is a crucial element of ACI Asia-Pacific's remit as the voice for the region's airports. "By tapping into the storytelling expertise of our members' Communications teams, we can solidify airports' position as generators of job creation, economic growth and the starting point of every flight," she said. "It's been rewarding to be approached by our members who want to partner on putting out news and coordinating media activities."
Join the network
If regional airport members would like to join the Communicators' Network, please don't hesitate to contact Samantha Solomon, Manager – Communications.
In order to amplify your news and leverage our communications channels for greater coverage, please add newsroom@aci-asiapac.aero to your press distribution list so we can post relevant press releases to our website. Please also follow our official LinkedIn and Twitter channels.