Diversity Seen As Competitive Advantage at Changi Airport Group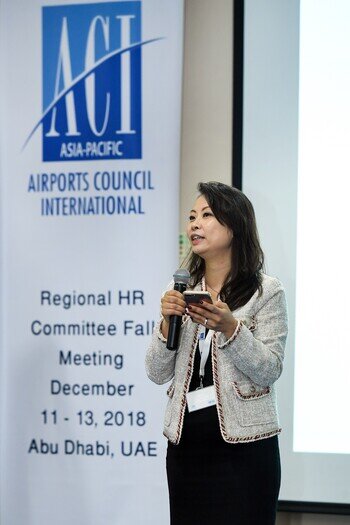 The Covid-19 crisis has brought about unprecedented challenges to many of us within the aviation industry and disrupted the workplace in ways we have never anticipated. In this challenging environment where the boundaries between work and home have blurred, and where employees feel like they're "always on", women, in particular, have been negatively impacted given the dual roles they juggle at work and at home. A 2020 McKinsey study reported that 1 in 4 women are contemplating to leave the workforce or downshifting their careers in the current context.
This holds significant implications for us to consider how might we better support them, as I strongly believe that a diverse workforce provides an edge for any organization and builds a more attractive work environment for good talent. This is also why at Changi Airport Group (CAG), we place a great emphasis on workplace diversity as it not only encourages a diverse exchange of ideas but also fosters innovation that help us stay ahead of the competition.
Shining examples
Even in these challenging times, we have seen many of our CAG female colleagues contribute significantly towards the COVID-19 recovery in aviation.
One key example is that of my colleague, Ms. Jaisey Yip, General Manager, Cargo and Logistics Development, who currently leads a team working closely with our air cargo community to establish Changi's readiness as a trusted air pharma hub to ensure effective delivery of the COVID-19 vaccines into Singapore and the region through Changi Airport. Jaisey and her team rose to the challenge to ensure the safe, timely and effective transportation and distribution of vaccines.
Another example is one of our young scholars, Ms. Jacelyn See. Jacelyn is presently studying for her Masters, having graduated with a Bachelor of Science in Biochemistry with Management from Imperial College London. During her internship with CAG last June, she was roped in to be part of CAG's COVID-19 task force. With her background in Biochemistry, she was able to add value to CAG's efforts in searching, analyzing and implementing novel solutions to restart air travel at Changi Airport. Within Changi Airport Group, there are many more of such stories.
Advice for incumbents, employers and new entrants
Therefore, as we mark International Women's Day, I would encourage fellow women in aviation not to shy away from bringing their talents and ideas to the forefront to help lead the aviation and aerospace sector to emerge from this pandemic stronger than before. And for us as employers, to value and embrace diversity and look to build in enabling systems and policies to encourage more women to be able to contribute within the workplace. And to women entering the industry in these exceptional times, I look forward to working alongside you and other members of the aviation community to accelerate the sector's recovery, and to bring prosperity and sustainability back to the populations who rely on air transport and tourism for economic survival. I'm confident that the aviation industry (particularly in Asia Pacific) remains promising in the long term because of the strong fundamentals upon which we are anchored. Together, let's support one another to make a bigger impact for our industry and for our respective organisations.
Happy International Women's Day!
Ms. Justina Tan is the Managing Director, People for Changi Airport Group (Singapore). In this role, she provides strategic leadership for all aspects of people operations, people development, and plays an instrumental role in shaping the organization culture and how people experience the organization.
She has more than 15 years of experience in the airport industry and has held senior positions in various airport business functions spanning international relations, airline account management, marketing and promotions, airport retail and consulting work.
Ms. Justina Tan has been Chair of the ACI Asia-Pacific's Regional HR Committee since 2016.