If anything, the coronavirus has been non-discriminatory. The pandemic has affected all walks of life and the professional learning and development sector for our aviation industry was certainly not exempt, disrupting the ongoing studies and training of many aviation professionals. We recently caught up Dr. Pierre Coutu, President of Aviation Strategies International (ASI), one of our World Business Partners, for a conversation to hear how ASI has been faring amid the pandemic. Besides offering a full programme of learning opportunities, ASI also serves as the administrator for the ACI-ICAO Airport Management Professional Accreditation Programme (AMPAP).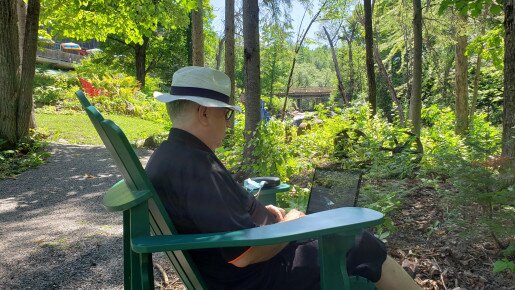 JW: No one expected the pandemic to last as long as it has. And obviously, classroom, face-to-face learning has had to take a pause, especially in the face of so many travel restrictions globally. How has ASI adapted its course offerings to facilitate those enrolled in AMPAP, the Airport Management Professional Accreditation Programme?
PC: ASI has had the privilege to offer its services to a globally distributed air transport clientele both in strategic consulting and executive competency building. Our human resources development activities, including our mandate to administrate the Global ACI-ICAO Airport Management Professional Accreditation (AMPAP) Programme (AMPAP), are handled through our ASI Institute.
It's an understatement to say the pandemic has been brutal, but I thankfully attribute our endurance largely to a unique online model we had designed and established for the AMPAP courses since 2007. From the start we had already integrated this concept in 75% of the AMPAP management training. Because we designed AMPAP for working airport management professionals, we developed a hybrid path to facilitate participants and the airports that sponsor them by eliminating significant travel and accommodation costs. When the world was coming to the realization that the pandemic would continue to disrupt our lives longer, we harnessed our expertise and produced the virtual classroom format of our capstone face-to-face, in-person course with no compromise on its quality or delivery. Working executives who wanted to maximize on their forced "downtime" and also use any remaining or available training budget welcomed this to start in AMPAP during the harsh realities and conditions. We also scheduled the virtual classroom offerings to cater to our worldwide enrolees who are located across various time zones. Our ASI Institute is also an accredited ICAO TRAINAIR PLUS center and needless to say, we moved similarly with our approved "standardized training packages" on airport certification and airport emergency management simulation.
JW: Do you see this trend of virtual classrooms continuing or do you think there needs to be a shift to return to more classroom, face-to-face learning settings for the airport professionals who partake in AMPAP?
PC: In my opinion. the training delivery practice will be different for technical versus management programmes globally. In management competency building activities such as AMPAP, I assume that the approach will parallel the practices that emerge for conducting business and its related travel. Last year Bill Gates predicted that the net effect of the current pandemic could be that "over 50% of the business travel will go away" or disappear. In other words, face-to-face executive-level training could also be reduced by similar margins globally, both to save money and time. This scenario is even more plausible now that leading academic institutions like Harvard, Oxford, the London Business School and other reputable global training institutes already have proven, effective interactive online programs. That said, when managers meet face to face for in-person course deliveries, we cannot discount how much they also benefit and learn from the interactions that take place outside of the "formal" classroom setting. For these reasons, we anticipate that demand for AMPAP's gateway course in its face-to-face format will rebound and regain its popularity in years to come.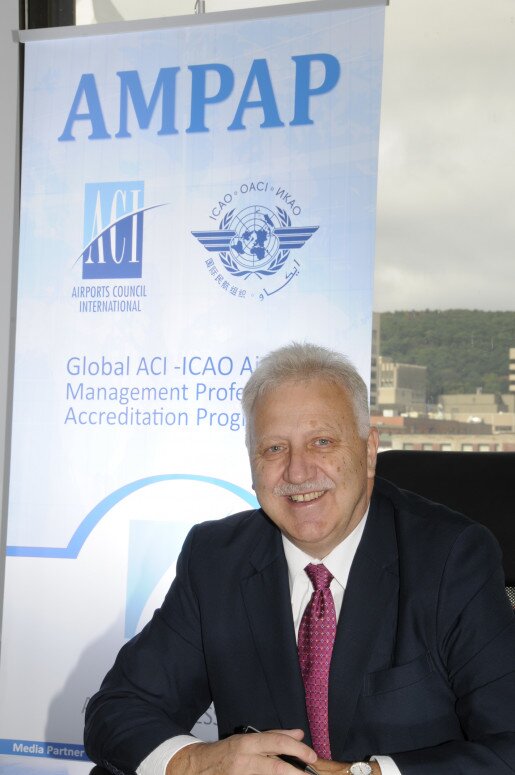 JW: What might be some benefits of virtual, online training and what are some drawbacks to this mode of learning?
PC: That is a very interesting question and actually it just so happens that this matter was at the center of my doctoral research in education several years ago. What I learned at the time is that there is basically no documented difference between the learning taking place in a classroom setting and online, provided that the online competency building experience is properly designed. A lot of online courses do not perform well and draw sharp criticisms, but it is mostly because the learning design is not in accordance with best practices and teaching strategies, which are not adapted to the audience. Again, management training cannot be delivered in the same manner as technical training. Moreover, the experienced senior executive does not learn in the same way as a more junior manager. For example, we know that "Problem-based Learning (PBL)" is in principle a very effective method for teaching managerial best practices, but we also know that individuals with limited work experience would benefit less. All in all, online and classroom learning can both achieve comparable results apart from the important peripheral learning that takes place outside the classroom during face-to-face courses.
JW: You published a book in 2019 called "The Global Megatrends and Aviation: The Path to Future-Wise Organizations", just before the pandemic struck in early 2020. While the context in which the book was written could not have foreseen our current predicament, what might be some lessons learned from the pandemic's impact on the industry which would have rendered some of your deliberations to be different?
PC: Our book was the product of research and collaboration among nine co-authors, and we set out to highlight the vast, accelerating impact of global megatrends on the air transportation industry and discuss ways for organizations to adapt to an ever-growing, turbulent, and relatively unpredictable future by embracing new areas of excellence. The notion of pandemics had been factored in our first edition as one element under the global connectedness dimension, but we of course tackled it more in-depth when we put out our second edition published earlier this year (2021). The most important finding related to a series of destabilizing matters, such as Covid-19, is the need to recalibrate the strategic and infrastructure planning in our aviation system by reinforcing our expertise and approach to scenario planning. It is no longer relevant to develop traditional "probability-based scenarios" inspired by historical trends, rather, we must develop a series of constantly evolving "plausible scenarios" to support smarter, future-wise and agile postures to face the future.

We appreciate ASI's agility and partnership with ACI. If you are interested in AMPAP or other ACI training offerings, please visit ACI World Global Training.