National Parking Company (Mawgif)'s Group Business Development Director, Mr. Andrew Perrier, recently caught up with Jeannie Wong, our head of communications and events, to talk about challenges and the need for their business to be agile in the face of the pandemic.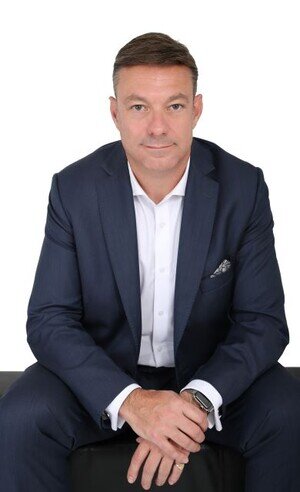 JW: When did you first feel the impact of the pandemic and what were the early challenges in your interactions with clients and business partners?  
We started to notice the impact at the beginning of March 2020 through different contracts and concessions. In Saudi Arabia, where we have retail, food & beverage, and car park contracts, the impact was immediate when the country went into lockdown for both domestic and international travel.
March is usually a peak season for tourism in the United Arab Emirates so from that perspective, we quickly noticed the slowdown in passenger travel. From a ground handling perspective, considerably less people were coming in through the carparks. As airport staff began to work from home, there was even less usage of carparks.
No one knew how to respond initially, there was no operations manual to go. In some instances, we were able to get some support from government initiatives. In others, we had to work closely with airports to figure out what to do to reduce unsustainable losses. Some airports were more forthcoming, proactively working with their concessionaires.
We had to consider different options on managing staff as a means to reduce costs when no revenue was coming in. In Saudi Arabia, we were able to reassign some staff across other businesses. In other places, we did not have those luxuries and were left with no choice but to furlough or put staff on leave. Some airports implemented a staff subsidy scheme on the basis that no staff were made redundant.
JW: What do you anticipate to be the top challenge and goal for 2021?  
Our biggest challenge will be revenue coming in.
Some airports have been stagnant for six months due to border restrictions. Airports operating 15-20% compared to pre-COVID are still open, operating 24 hours. Therefore the carparks are also open. But we are not able to reduce the number of staff for these contracts. There is not enough revenue coming in to sustain these costs.
We'll need to figure out how to continually adjust the business in the coming 12 months when border restrictions regionally or further afield are a constant moving target. Unlike other parts of the airport business who also operate on 24-hours basis, we cannot really reduce staff. We can only scale back to a degree without impeding service and delivery.
It seems we are treading water. We've already deferred some major infrastructure projects with airports until demands come back to 2019 levels. Nobody actually knows when that will happen. There is only hope and anticipation.
JW: You managed to travel from Dubai to New Zealand/ Australia and back recently. What can you share about that experience?
Yes, I spent a few weeks in New Zealand with family and Australia on business and managed to arrange some business meetings. I had domestic stops within Australia to five different states and each state was like entering a different country, with its own proprietary online permit or track and trace system. There was no federal consistency. There were also a number of gaps in the process and system that need to be tightened to prevent people taking advantage.
At one point, I was not allowed in the usual airline lounge as transit was longer than one hour so I had to sit in a separate, designated area. Though physically distanced, I was still mixed in a waiting room with passengers who would have come from different places.
At another state border airport, all passengers were heavily questioned about their travel movements and were required to show a transit permit to the international terminal, only to be left to grab a taxi to the international terminal when they could have easily left the airport and gone elsewhere.
I did appreciate the convenience and efficiency when I finally landed back in Dubai. I was tested at the airport and able to wait at home for the test results, which came back within the same day. Thanks to technology, I was able to carry on with my normal routine working at home, ordering things from the supermarket online and getting them delivered at home.
JW: With all the extra steps and measures taken, do you anticipate to travel more in the foreseeable future?
As long as border restrictions on quarantine aren't overly prohibitive, then I will travel. I am starting to see countries implement special business or investment "visa bubbles" as an initiative to encourage business travel and attract foreign direct investment. Wearing masks will probably be something longer term. As more people get vaccinated, countries and airlines should bring in such initiatives.
I recall when video conferencing was heavily promoted in the 1990s as a means to reduce the need to travel and save money. It didn't take off as expected. In fact, the aviation business took off and continued to grow. You really cannot replace in-person interaction. As Intercontinental used to say "you get more out of the meal than the meeting" For much of our business, especially in the Middle East, a big part of the business relationship and culture is meeting face-to-face. That will never change.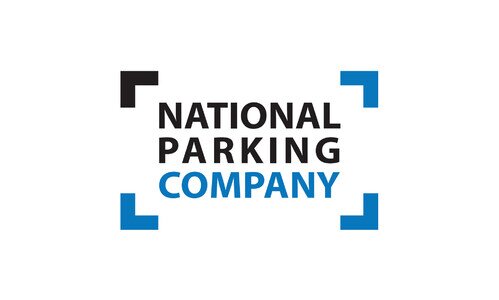 National Parking Company (Mawgif), one of ACI Asia-Pacific's World Business Partners, is headquartered in Jeddah, Saudi Arabia and is an airport investor - operator for parking and valet operations, integrated technology and infrastructure along with its ancillary services with seven airports across the Middle East.
CATEGORY
COUNTRY / AREA

United Arab Emirates
AUTHOR

Andrew Perrier

National Parking Company