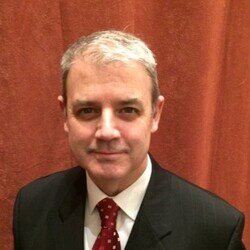 The COVID-19 pandemic continues to challenge the aviation ecosystem and global economy. Varying degrees of travel restrictions, border closures, quarantines and lockdowns have become part of our daily vocabulary while we wait for news of easing conditions and a vaccine.
In the meantime, Mr. Carl Rogers, Strategy and Business Development Manager for Amadeus Airport IT, caught up with Jeannie Wong, our Head of Communications and Events, to talk about challenges, collaboration and expediting technology.
JW: When did you and your team first feel the impact of the pandemic and how? How did you cope?
An integral part of the world's travel system, Amadeus solutions touch every aspect of travellers' journeys – so we felt the impact of the pandemic immediately. Our airline and travel service providers were impacted first, followed by our other customers such as our airport partners. As a company, I'm proud of how we responded. We initiated contact and have been in continuous communication with all our customers and stakeholders. We've seen our teams and technology help airports and airlines adapt to the crisis - by enabling them to scale back operations, repatriate stranded travellers, adapting to new processes or introducing touchless services. On a personal level, I have found the crisis quite challenging. Although I have enjoyed the ongoing dialogue and close collaboration with our customers, and the spirit of comradery within the industry, it has been tough seeing our airport partners reduce operations, close terminals and furlough staff.
JW: Did Amadeus expedite (or delay) any technology or development plans due to the pandemic?
I am not aware of any internal technology initiatives that were delayed. If anything, the pandemic provided focus for internal collaboration and accelerated problem solving – there has been a real spirit of 'we are all in this together'.
From the airport perspective, we shared thoughts and insights with our customers and sought their advice on priorities. As a result, we expedited the development of 'touchless' solutions for many customers, including:
Deployment of biometric-enabled self-service bag drops for Emirates in Dubai (DXB), along with self-service kiosks.
A touchless bag tag printing application that we developed and deployed for Avinor (the firm operating Norway's 44 state-owned airports) within three months. Coupled with a new contactless bag drop process, and Avinor's existing infrastructure, passengers in Norway can now enjoy an end-to-end touchless airport experience.
Enabling biometric boarding for all international departures at Fort Lauderdale Hollywood International Airport.
JW: How has the pandemic impacted your collaboration with or support of your airport clients?
One of the pleasing things to come out of this pandemic is the speed and ease with which Amadeus was able to adapt. Like many organisations, we transitioned to remote working almost overnight. For our customers, we have been able to leverage our centrally hosted/cloud-based services to complete several projects, including:
Queen Alia International Airport in Jordan where we were remotely implemented our airport management, passenger and baggage service solution during lockdowns and curfews. The flexibility of our hosted solutions meant that our teams could remotely assist and empower the airport's team to carry out most of the installation, testing and training to ensure the airport met their timelines in a very challenging environment.
A design study for our airport management suite (for a major international airport in Japan) conducted entirely remotely over four months with staff located in multiple locations and simultaneous language translators. Without the need for on premise installation, the customer was able to test and interact with our cloud-based solution at a pace and time that was appropriate to them
Stuttgart Airport in Germany where we completed the rollout of self-service kiosks and our cloud-based ACUS platform as part of the airport's technology modernisation and drive towards becoming net zero. Our flexibility meant that the implementation could be completed largely remotely, with only a skeleton team working at the airport itself.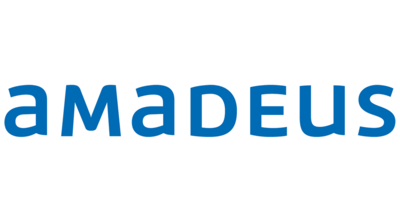 Amadeus, one of ACI Asia-Pacific's World Business Partners, is a technology company at the heart of the travel ecosystem. A trusted partner to the travel industry, Amadeus enables airports to adapt with agility, enhance the passenger experience, and deliver safe and stress-free journeys.