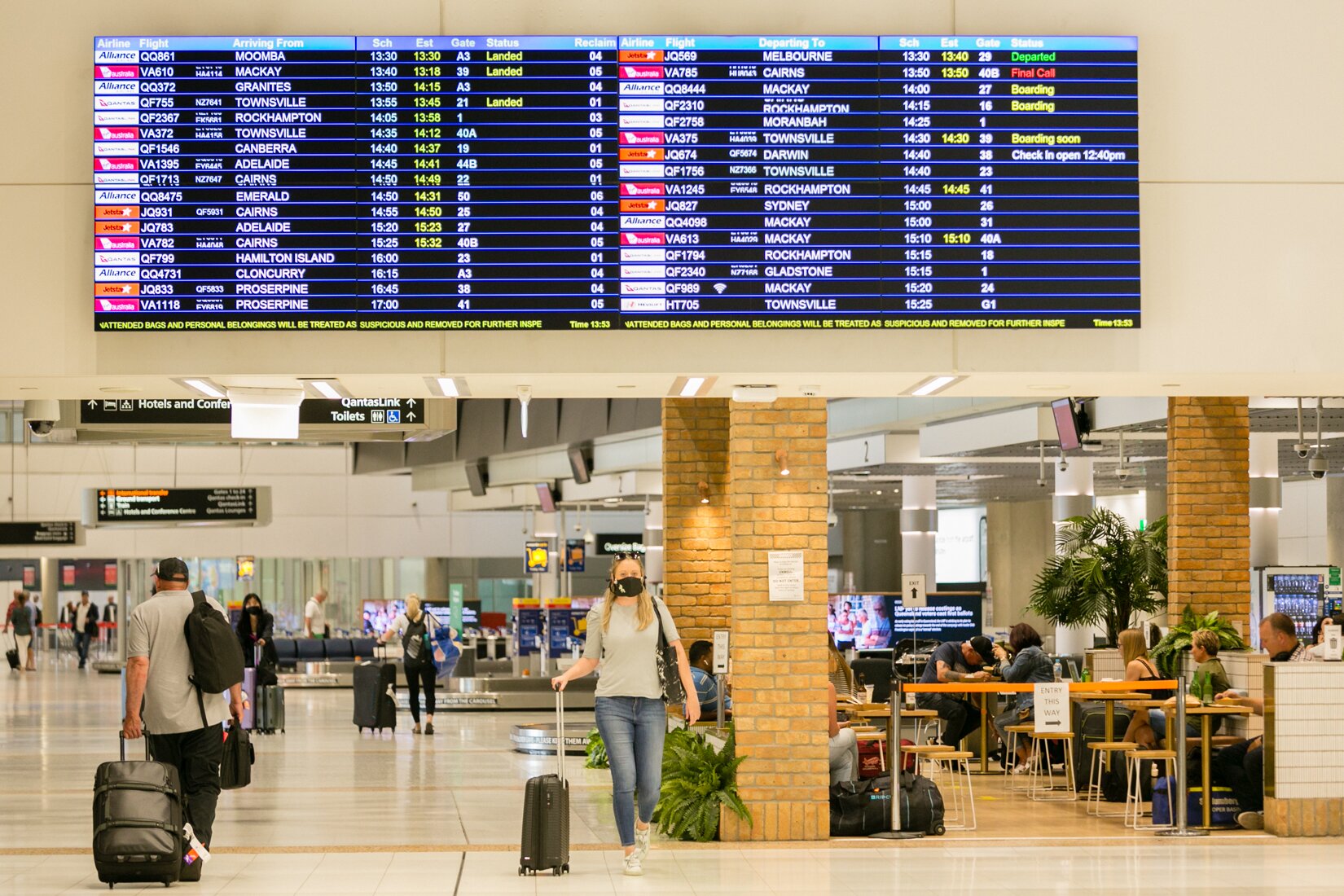 High flying families have been replaced by hi-vis workers and board shorts have made way for boardroom attire as Queensland gets back to business via Brisbane's Domestic Terminal.

This week marks the return of busy morning peaks as corporate and FIFO workers take over from tourists.

Monday morning are without doubt the busiest time of the week for domestic departures, followed by Tuesday and Wednesday mornings.

"Even with all security lanes operating, we expect some queuing during the busy peaks of at least 20 minutes. This morning we had 3,849 people depart the Domestic Terminal between 6am and 7am, which is near capacity, but the lines kept moving," according to Stephen Beckett, Brisbane Airport Corporation Head of Public Affairs.

"Brisbane Airport is critical to enabling Queenslanders to do business and connecting South East Queensland workers with the state's FIFO economy."

After weeks of predominantly leisure travel, today marked a change of tempo in the Domestic Terminal, as business travellers returned in greater numbers with almost 47,000 people moving through the Domestic Terminal today.

"Our advice remains for passengers to arrive 90 minutes before a domestic departure and 3 hours before an international flight so that your journey gets off to a smooth start."

Across December and January, more than 3 million people passed through Brisbane's Domestic and Interational terminals. This is more than double the number for the same period last year.

December 22/January 23: 3,361,000

December 21/January 22: 1,425,000

This represents an 87% restoration of pre-Covid domestic travel and 62% recovery in international travel.

"This festive period delivered more than $3 billion to Queensland tourism operators and the State's visitor economy. When Brisbane Airport is busy, Queensland is busy."